Searching for things to do in Da Nang Vietnam, Vietnam's third-largest city? Many people pass through Da Nang on their way to Hoi An or other central Vietnam destinations, shrugging it off as a pitstop with little to do. After all, isn't it just a port city? On the contrary, Da Nang is more than just a port or an urban centre: there are mountains behind the white-sand beaches, a high-rise skyline as a contrast for its wildlife-rich peninsula, and sumptuous street food competing with high-end seafood diners.
So, what are the best things to do in Da Nang, and should it be more than just a quick transit stop? While Da Nang is an excellent base for day trips to the Ba Na Hills and Hoi An, you should dedicate at least a few days to exploring Da Nang and its immediate surroundings. Experiences such as visiting caves, pagodas, and shrines in the Marble Mountains, cruising around hairpin bends on the Hai Van mountain pass, and riding the Vietnamese surf are sure to make some impelling tales when you're back home.
Whether your idea of the perfect things to do in Da Nang Vietnam includes searching for red-faced monkeys, tucking into crispy rice pancakes, or simply unwinding on a stretch of white sand, the following activities are designed to spark inspiration for your Da Nang itinerary. I've also included all the best day trips and the top things to do in Da Nang at night, so that you never have a dull moment. Don't worry about the practical details, either, as I've covered how to get to Da Nang and the best neighbourhoods to stay in.
Skip to:
Is Da Nang worth visiting?
It's easy to see why so many people overlook Da Nang in central Vietnam. Those who are searching for cities often make a beeline for Ho Chi Minh City in the south or Hanoi in the north, Vietnam's two biggest cities. Those who are looking for beaches tend to travel to remoter stretches such as Phu Quoc or Ha Long Bay. Then, there are the people who visit central Vietnam with the sole aim of seeing Hoi An, a UNESCO World Heritage Site that's well-known for its ancient town, lantern-draped canals, and temples.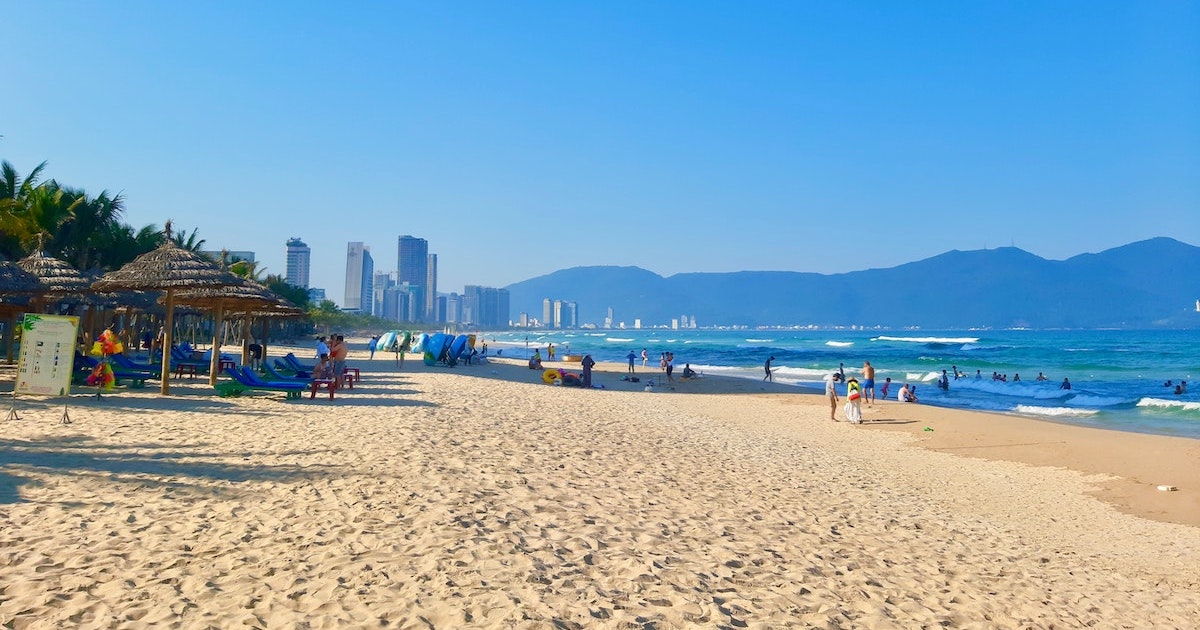 However, Da Nang should not be underestimated. Unlike the above destinations, Da Nang is a jack of all trades. It has mountains, beaches, and the city all in one. It's also a foodies' haven and a great spot for adventurous types to surf, bike mountain passes, and trek through lush, green landscapes on the peninsula's nature reserve.
How to get to Da Nang Vietnam
There are several ways to get to Da Nang, with train travel being the best compromise between cost and comfort. However, this all depends upon your start destination, budget, and personal preference. If you're visiting Da Nang from destinations in central Vietnam, taking a local bus is cheap and comfortable; just google the local bus timetables or ask your hotel, hostel, or homestay for directions.
Train
Travelling to Da Nang by train is cheaper than travelling by air and it's also more comfortable than taking a night bus. Compared to a night bus, trains provide air conditioning and significantly cosier beds. They can be booked online through 12go or Baolao.
Plane
Da Nang International Airport has regional and international connections. If you're arriving from the south or north of Vietnam, arriving by plane is the quickest and most convenient option due to the huge size of the country. Naturally, a plane ticket is more expensive than a bus or train ticket. When you arrive into the airport, a taxi into the centre of Da Nang should cost between 150,000-180,000 VND (approximately £5-6), and I'd suggest using Grab, which books a taxi from your smartphone, a lot like Uber.
Night bus
Another way to get to Da Nang is by travelling on a night bus, which run between most major Vietnamese cities. If you've ever watched Harry Potter, the buses are similar to the Knight Bus set-up: there are reclining bunk beds with handrails and narrow alleyways. It's often overbooked and many people sleep on the floor. It's not a luxurious experience, but it will definitely go down in the memory books.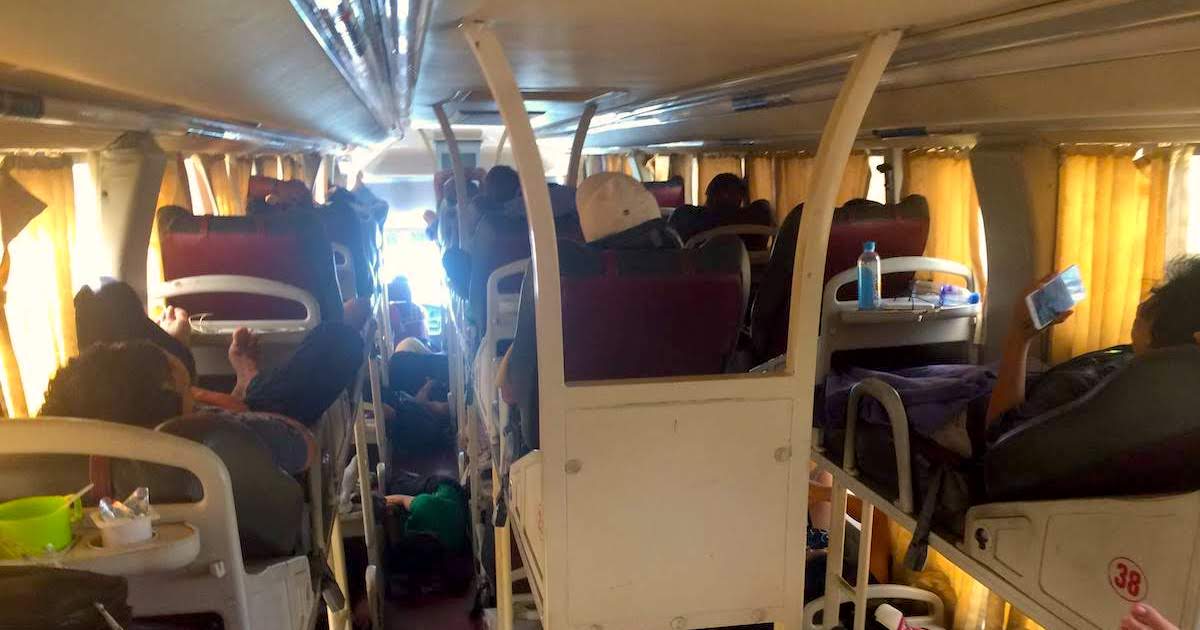 Night buses are the cheapest way to travel long distances across Vietnam. To compare the best prices and journey times, I'd recommend using Check My Bus, which is how I booked all of my night buses in Vietnam.
Things to do in Da Nang Vietnam
1. Visit the Marble Mountains
The Marble Mountains are the number-one place to visit in Da Nang. Located in south Da Nang, a short and cheap 10-minute Grab ride from downtown, they're not so much mountains as they are steep marble and limestone hills, each named after the five elements: Thuỷ (water), Mộc (wood), Hoả (fire), Thổ (earth), and Kim (metal).
Over the years, Mahayana Buddhists and Nguyen Dynasty Kings have erected grottoes, pagodas and shrines on the mountains. Many of the statues and temples are intertwined with vines and green shrubbery or dosed in pink petals from poinciana trees overhead, making the sites even more impressive.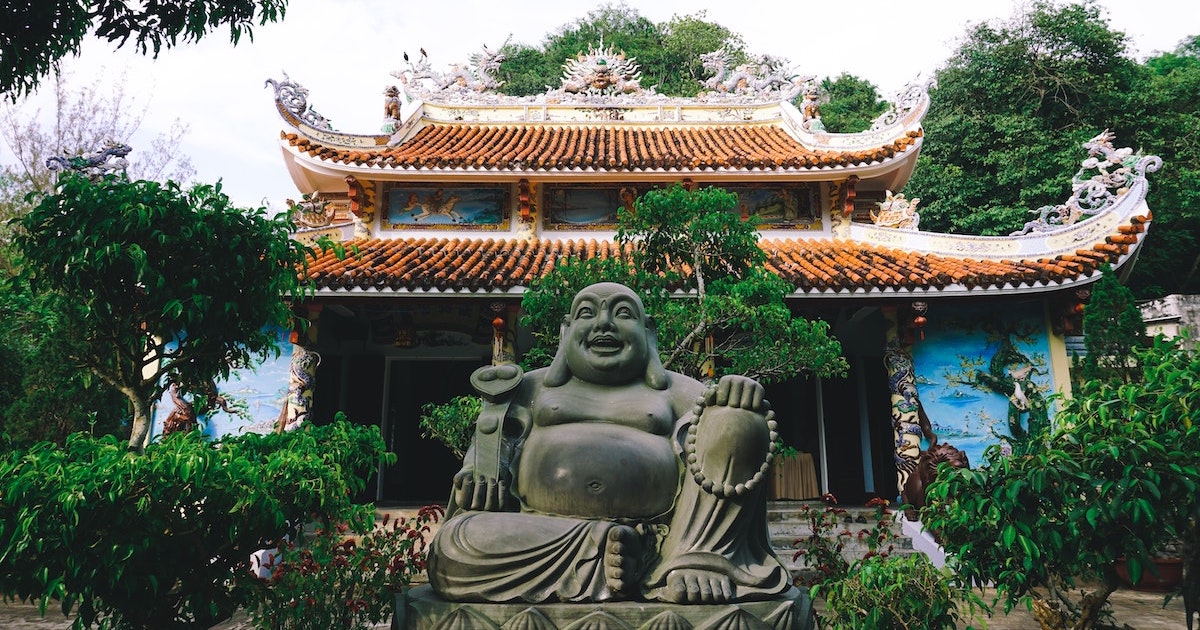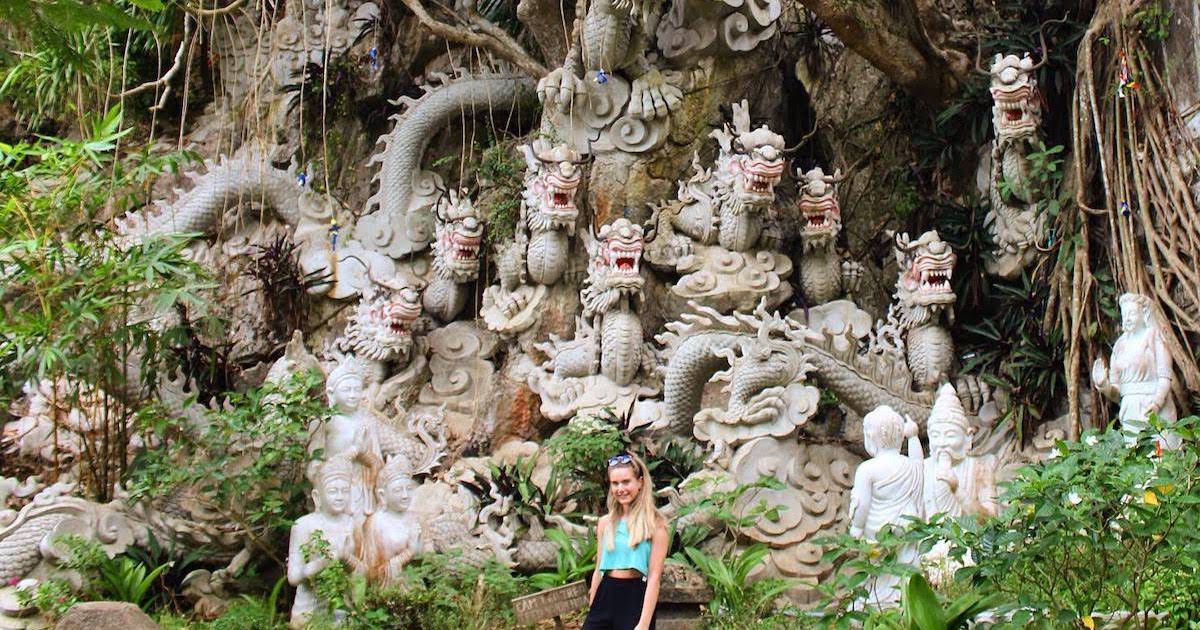 There are a handful of caves and tunnels around the Marble Mountains, including the Huyen Khong cavern, which was a field hospital for revolutionaries in a past life and now houses a huge Buddhist shrine. Visitors are welcome to look around the caves and clamber through the tunnels to visit viewpoints over the sea and Da Nang's distant rooftops.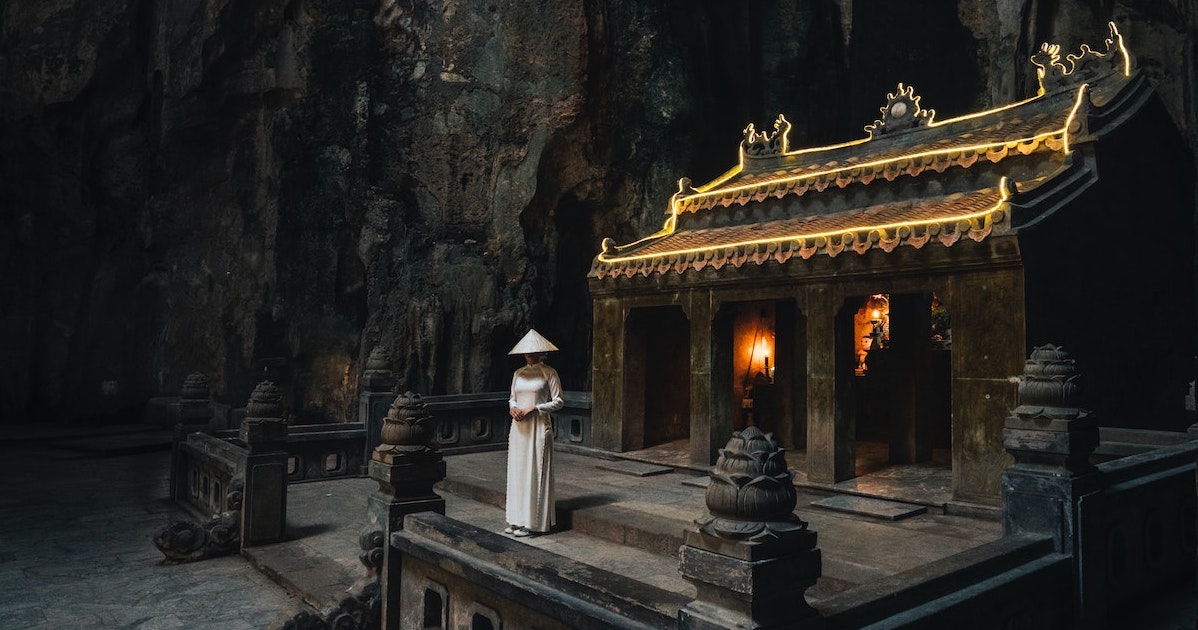 Entry to the Marble Mountains only costs 40,000 VND (approximately £1.30). You should wear practical shoes, as there's a significant climb to the top of the mountains using stone staircases. If you want to enter the temples, you'll need to dress modestly.
2. Snorkelling and surfing at My Khe Beach
Lined with seafood restaurants, bamboo basket boats, and palm trees, My Khe Beach stretches from the Sơn Trà Peninsula, all the way to the Marble Mountains. It's the kind of beach you'd expect to see when emerging from the jungle, rather than from an urban centre such as Da Nang, especially given the fine white sand towards the Sơn Trà Peninsula.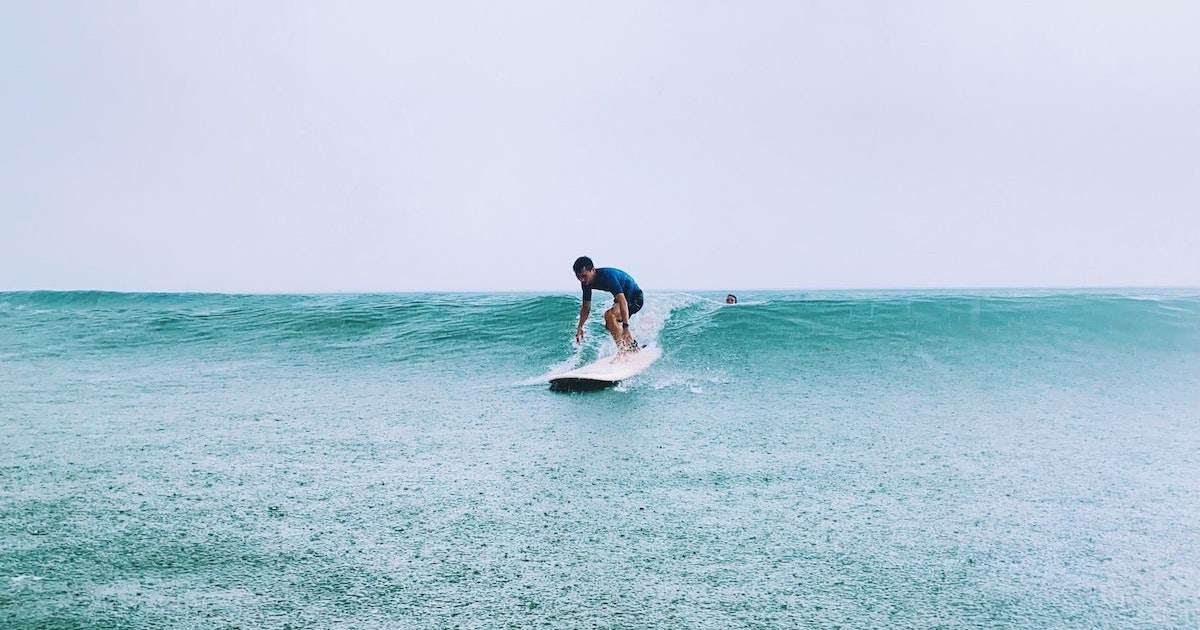 The beach sees its fair share of gentle surf too, making it a great spot for surfing in Vietnam. There are surf shacks along the beach that let out surfboards for a fee, as well as kiosks where you can rent snorkelling gear. If that's too energetic for you, just grab a coconut and a sunlounger from a vendor and watch the action play out.
If you're interested in the history of the beach, it's known locally as China Beach, as it's the first site where American troops invaded Vietnamese shores during the Vietnam War.
3. Check out the street food scene
Whether it's seafood skewers, sweet soup, or noodle broths, Da Nang's street food scene is a ride of its own. As the city borders the sea, some of the main specialties are seafood such as shrimp, grilled oysters, squid, and sea snails, many of which you'll see displayed in tanks outside of the beachfront restaurants.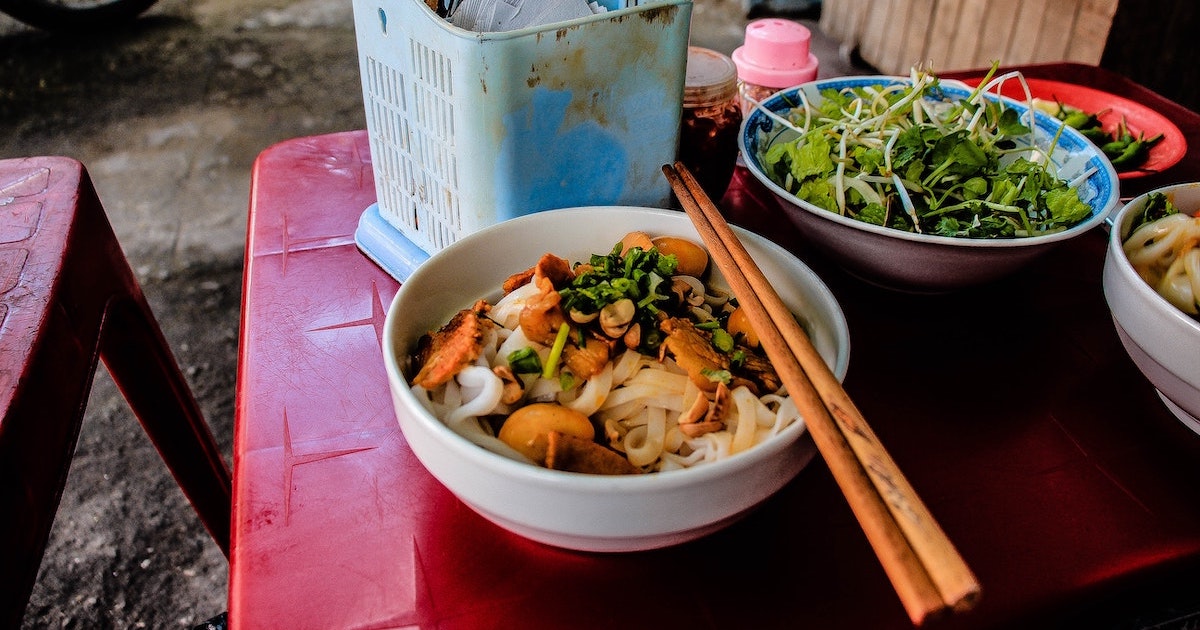 However, Da Nang has many more specialties, including the dishes below:
Bánh xèo (stuffed rice pancake): It's easy to track down bánh xèo in Da Nang because it's sold just about anywhere: kiosks, markets, cafés, and restaurants. This isn't a sweet dish dripping with syrup, but rather a savoury pancake fashioned from rice flour, coconut milk, and turmeric. It's thin and delectably crispy, and the ideal texture for chefs to roll and stuff the pancake with a combination of onion, mushroom, beansprouts, pork, and shrimp.
Mì Quảng (central Vietnamese rice noodles): Mì Quảngis a staple dish in central Vietnam, which originated from Quảng Nam Province, just under 100 kilometres away from Da Nang. It's a yellow noodle broth infused with turmeric and other herbs such as coriander, garlic, and basil. Traditionally, it's served with rice noodles, egg, beansprouts, and either shrimps or pork, although there are plenty of other variations around the city and central Vietnam.
Vietnamese ice cream: Ice cream in Da Nang is another food with a savoury twist. Sold from street kiosks, markets, and restaurants, common flavours include durian, avocado, and coconut. The base is usually coconut cream, rather than dairy, and toppings aren't sprinkles. They're more like coconut flakes, sticky rice, or chopped nuts.
Bánh tráng cuốn thịt heo (rice paper pork rolls): This tasty creation consists of pork wrapped in rice paper and glazed with spicy and sweet fish sauce. Grab it as a snack or make a meal out of it.
Chè (sweet soup): Chè is a traditional Vietnamese dessert. Expect to be served a large bowl of a milk-like substance, mixed with shaved ice and green jelly. It's not milk: sweet soup is based around coconut cream and common ingredients include mung beans, fruit such as durian or mango, grass jelly, tapioca, and black-eyed peas. It's a required taste, but it's a dish you should definitely try out.
4. Check out Dragon Bridge
Dragon Bridge dominates the Da Nang landscape. The 666-metre-long golden dragon snakes over a six-lane bridge that passes over the river Han, and it's designed to represent the fire-breathing dragon in the Ly Dynasty in Vietnam, a symbol of growth and good luck.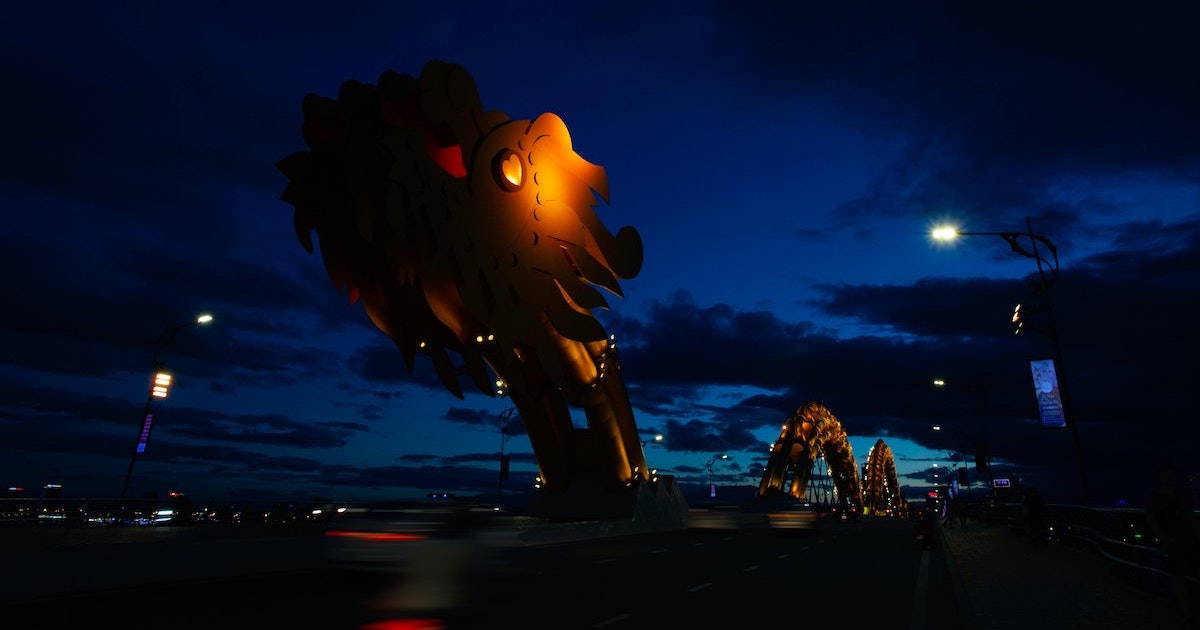 You'll pass by the bridge on a journey from Da Nang International Airport to downtown, but otherwise, make your way there to marvel over the architecture and take your pictures. A great time to come back is on weekends at 9pm, when the light show takes places. This is one of the top things to do in Da Nang at night.
5. Cruise along the Hai Van Pass
The Hai Van Pass has rightfully earned its spot as one of the best riding roads in Vietnam. Starting from Cầu Liên Chiểu on the northern side of Da Nang, the mountain pass (which fittingly translates to 'ocean clouds') is 21 kilometres long and weaves between mountains carpeted in thick jungle and past cliffs that jut out over the South China Sea. It's also the highest mountain pass in Vietnam, at 500 metres above sea level.
It's suitable for bikes and cars, so if you have an international license, rent a vehicle for the day and (slowly) take on the hairpin turns.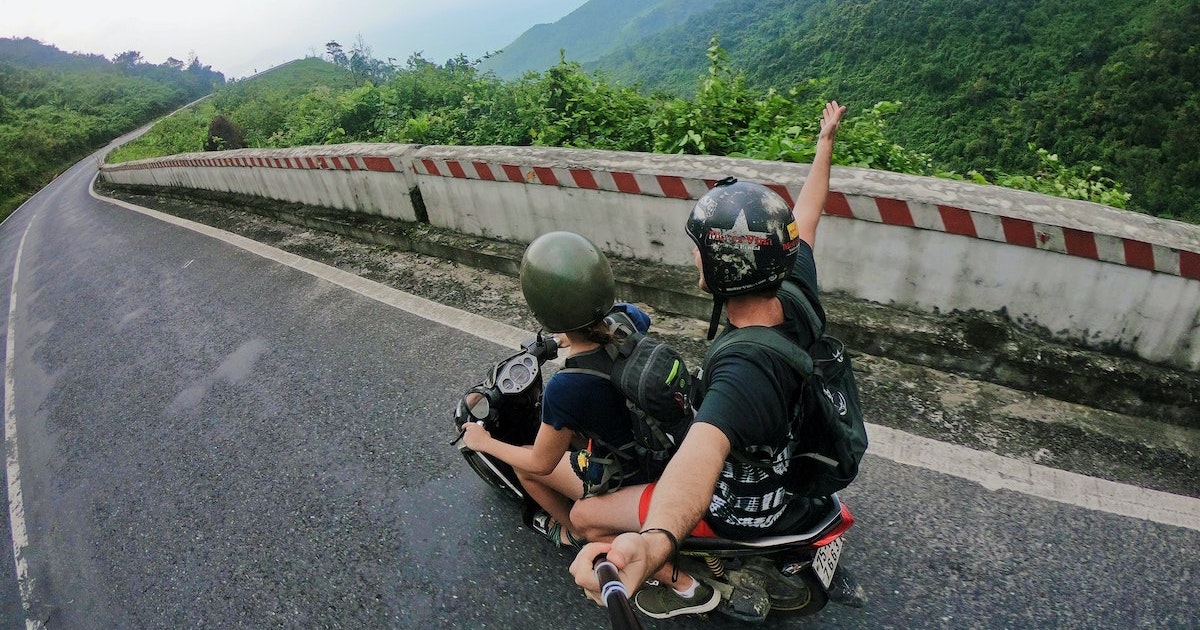 There are French fortifications that you can visit on the route, as well as eateries and vendors selling refreshments. The road ends at Lang Co Beach, a wild and remote beach with shallow swimming water and a lagoon.
6. Go monkey-spotting on the Sơn Trà Peninsula
The Sơn Trà Peninsula is Da Nang's dedicated wildlife haven, beginning at the northern end of My Khe Beach. Legend says that fairies once occupied Sơn Trà to dance, be merry and play chess, hence it's also known as 'the fairies' landing place'.
Fairies aside, the peninsula is rather magical. At 700 metres above sea level, it has views over the city, which is framed on either side by the sea. The peninsula's primeval jungles and forests are sprawling with wildlife too, including the red-shanked douc, an old-world monkey that has a yellow-red face and orange-brown legs (hence the peninsula's other name, 'Monkey Mountain').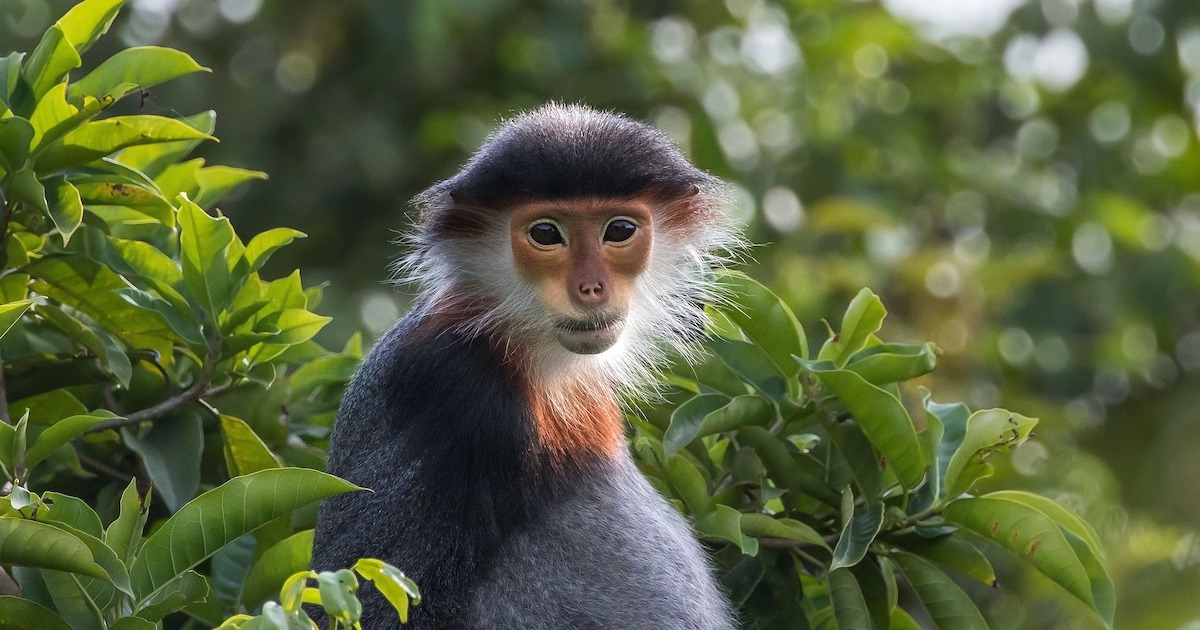 There are roads around the nature reserve for cycling, hiking, or scootering. Other highlights include the Giant Banyan Tree, at least 1000 years old, and the Linh Ung Pagoda, a peaceful temple with a huge statue of Lady Buddha.
7. Take a cooking class on a Da Nang farm
If you're impressed by Da Nang's street food, it's likely you'll want to recreate some of the dishes at home. Handily, there are plenty of cooking classes available around Da Nang that will teach you about Vietnamese cuisine and culture, including the art of creating crispy tofu, canh chua ca fish soup, and deep-fried spring rolls.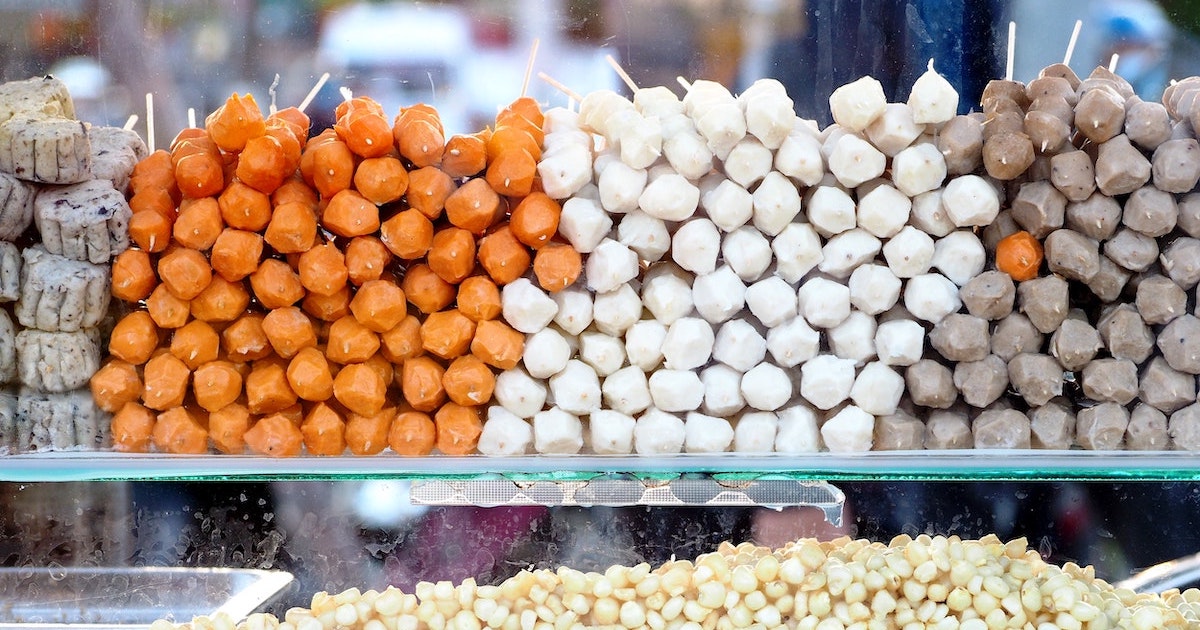 Many of them are based on family-run farms on the outskirts of the city. Some of the classes begin by taking you to the market so that you can learn how to shop and select the best food.
8. Explore the coral reefs and fishing villages on the Chàm Islands
A 15-kilometre boat ride from Da Nang, the Chàm Islands are a cluster of eight islands known for their coral metropolises. Not only are they a hot snorkelling and diving location between March and October, but the islands also have a variety of traditional fishing villages that visitors can look around. The biggest island, Hòn Lao, has several fishing villages, Buddhist temples, and plenty of seafood diners and watersports rentals.
The boat ride to and from the islands should take around an hour. The public ferry departs from Cua Dai pier, a short drive south of Da Nang, or excursions will take you there by speed boat.
Things to do in Da Nang at night
1. Watch the sunset at My Khe Beach
My Khe Beach may be lovely in the daytime, but it's in its element at sunset. The sun sets behind the sea, casting a yellow and orange hue over the waves and framing the city in a golden light (ideal for any golden-hour photography).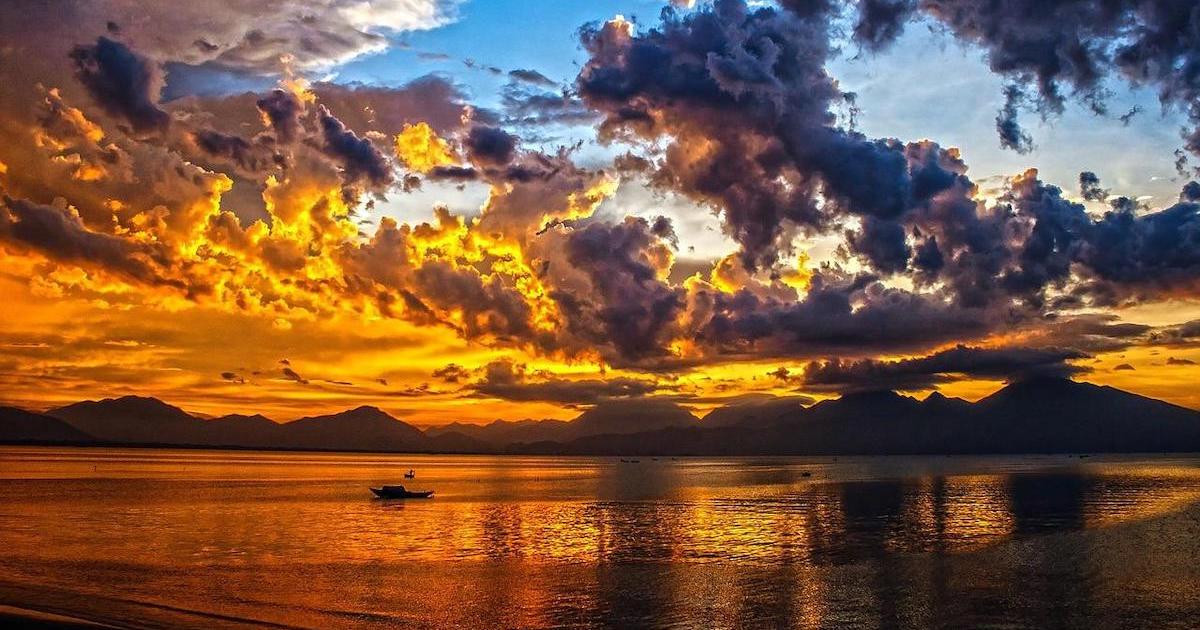 Lined with seafood restaurants, you might want to find somewhere to set yourself down in full view of the beach sunset or simply stretch out on the sand and wait for the colour show – you're sure to find some locals doing the same.
2. Shop at the night market
You may have already visited a market in the day, as part of a cooking class or your own wanders. However, the Hoa Khanh market runs into the evening, and as well as clothes and other little bits, there are street food stalls selling traditional dishes and sweet treats. The atmosphere is especially lively, so head on down and see what interesting people you meet.
3. Watch the weekend light show at Dragon Bridge
If you're in Da Nang on the weekend, make your way to Dragon Bridge for 9pm. This is when the Dragon Bridge light show takes place. The bridge is lit up and the dragon showers the bridge in water and 'embers'. Be warned, if you stand too close, you might get wet – although, that's all part of the fun.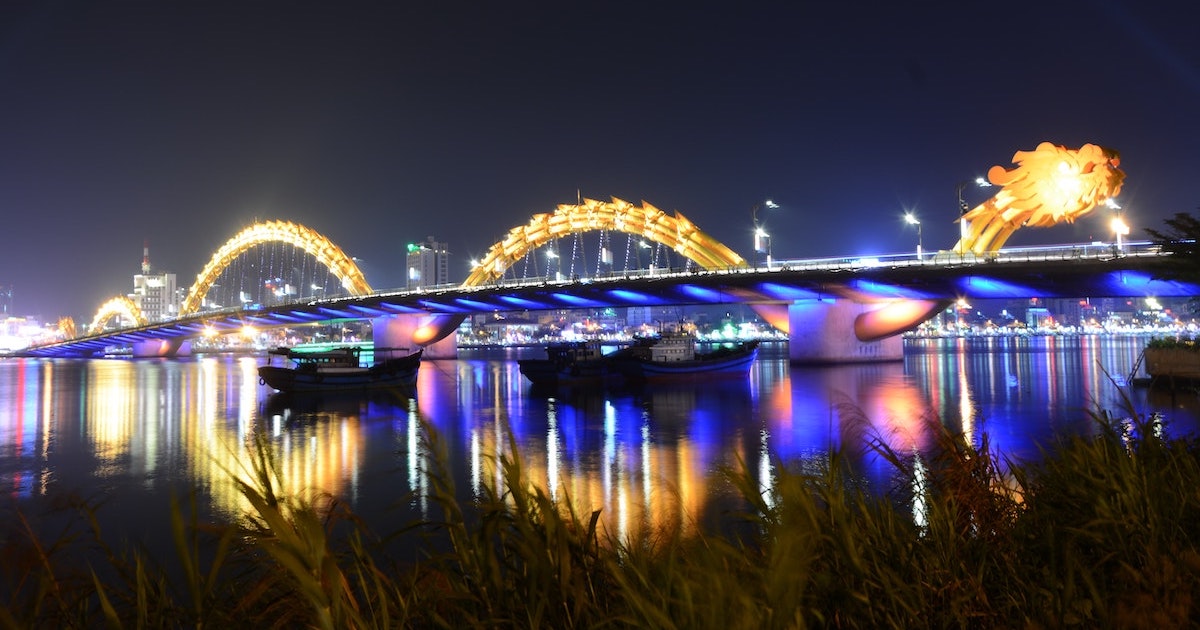 4. Explore Da Nang's nightlife.
Da Nang has a pretty sizeable nightlife scene and most of it is congregated around downtown. They include reggae bars, rooftop bars, live jazz, and other live music. The most popular rooftop bar in Da Nang is Sky36, which has views over Dragon Bridge and the twinkling city lights, but there are other more affordable bars with rooftops and balconies scattered around the city. Cocktails are often served in teapots, bamboo stalks, and other jazzy glasses. Popular bars for expats and travellers in Da Nang include Bamboo2Bar and Golden Pine Pub.
Where to stay in Da Nang
The next question is: where to stay in Da Nang? If you're travelling solo or looking to meet friends, staying in a hostel, through Hostelworld, is the easiest way to find a travel buddy. Otherwise, Booking.com is a seamless and simple way to book hotels and guesthouses in Da Nang. Homestay is another great option, as you'll get to stay in the home of a local, who can point you in the direction of real locals' haunts.
The following neighbourhoods are the best places to stay in Da Nang:
My Khe beach: The strip beside My Khe beach is ideal for those who are planning to spend a lot of the time soaking in sun, snorkelling, or surfing. While you won't be right in the action of downtown, it's still a 10-minute walk away, and it's also a short drive from the Marble Mountains and a good base for exploring the Sơn Trà Peninsula.
Downtown Da Nang: If you're planning on spending a lot of time scoping out the street food, markets, and nightlife, you should stay in downtown Da Nang. This neighbourhood is close to Dragon Bridge and within walking distance of the beach.
Non Nuoc Beach: If you're looking for a peaceful place to stay, perhaps as a family or a couple, Non Nuoc Beach is a great option. It's a 15-minute drive south of My Khe beach and a shorter drive from the Marble Mountains and Hoi An than downtown or My Khe.
Places to visit near Da Nang
Once you've finished visiting Da Nang, you might want to extend your Vietnam adventure elsewhere. Luckily, this central Vietnam location is not far from the following destinations, which include a theme park and UNESCO World Heritage Sites.
Hoi An: a 45-minute drive
Hoi An is an ancient town and a UNESCO World Heritage Site with a well-preserved 15th to 19th-century port. It is best known for its canals and atmospheric lanterns. Activities include fishing, cooking classes, gondola or basket boat rides, lantern crafts, and touring temples and tombs.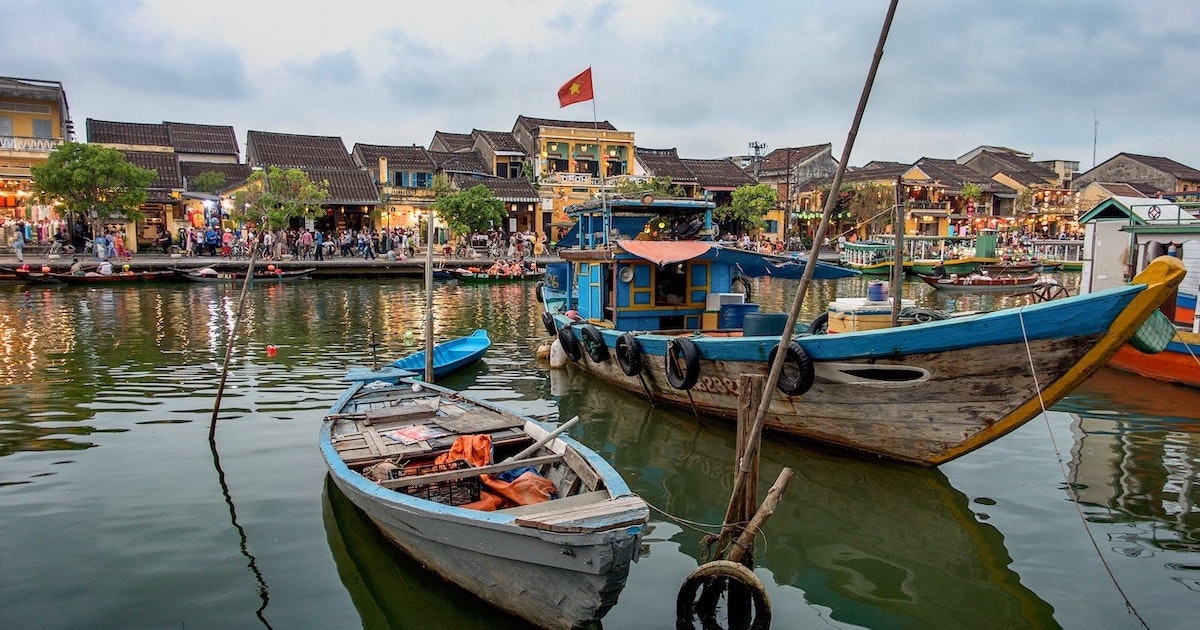 Ba Na Hills: an hour and 20 minutes' drive
Ba Na Hills is a theme park best known for its Golden Bridge, which is cradled by huge golden hands. It also has an alpine coaster, a French-themed village, arcades, and plenty of theme park rides. If the weather's right and there's no rain forecasted, the theme park rides should all be open (I made the unfortunate decision to visit during a rainy period, which meant almost all of the park was shut down). The best part, in my opinion, is the cable car ride, which glides over forest-clad mountains and has views all the way over the sea.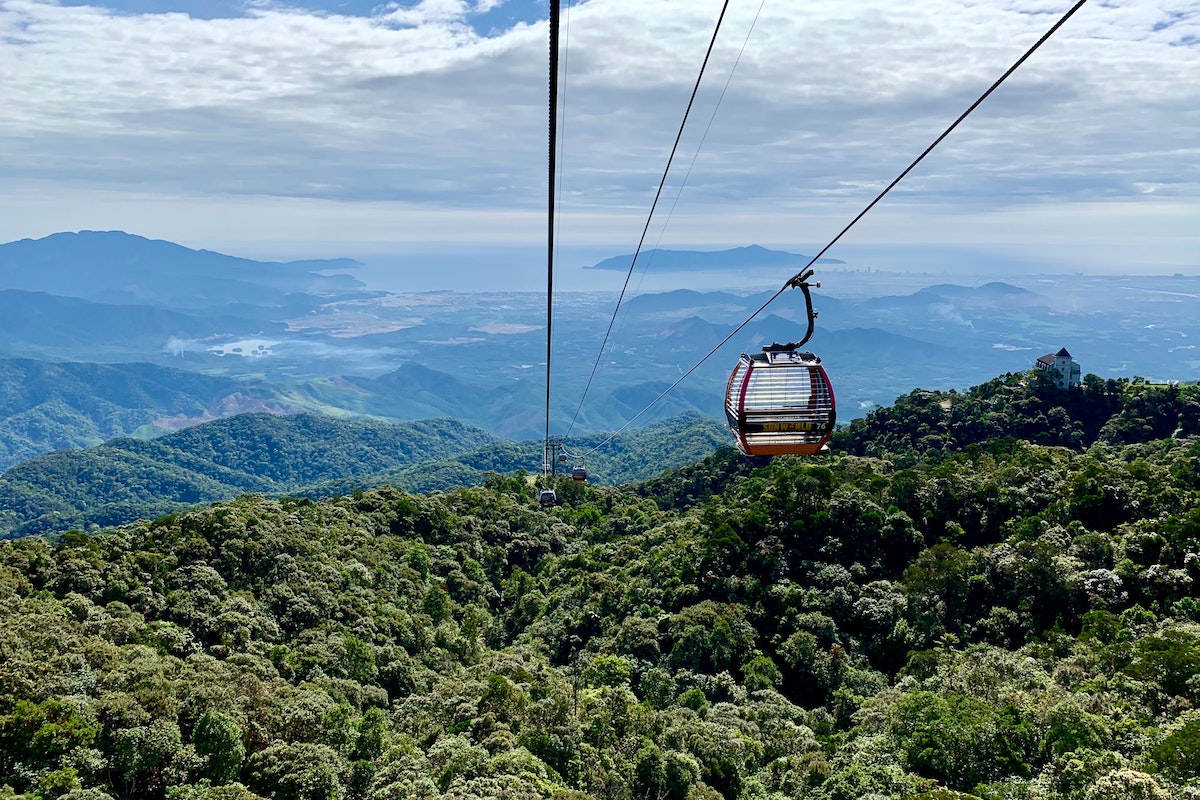 My Son Sanctuary: an hour and 10 minutes' drive
My Son Sanctuary is a collection of Hindu temples that have crumbled into ruins. They were built between the 4th and 14th centuries, and they have now been established as a UNESCO World Heritage Site.
FAQ
Is it better to stay in Hoi An or Da Nang?
It's a good idea to visit Hoi An and Da Nang separately, as they have many different attractions. That being said, accommodation in Da Nang is typically cheaper than accommodation in Hoi An, and it's only a 40-minute drive from the UNESCO World Heritage Site.
How long should I spend in Da Nang?
Several days should be sufficient to visit Da Nang, although you may want to factor in more time if you're planning to take excursions to local islands, ride the Hai Van Pass, or visit the Ba Na Hills.
When to visit Da Nang
The best time to visit Da Nang is generally between February and May. This is the dry season, when there is little rainfall. High tourist season begins in April and ends in August, meaning you can also avoid some of the biggest crowds.
If you're still deciding where to visit on your next trip, check out my content on Cuba too, including the best beaches Havana and things to do in Trinidad Cuba.