Scoping out the best Nusa Penida snorkel spots, and where to see manta rays? With sea turtles, manta rays, mola molas, and a range of multi-colour reef fish regularly spotted around the island, it's no wonder the island is such a popular place for snorkelling.
Nusa Penida is an island situated just outside of Bali in Indonesia. It's also well-known for its highly photogenic coastline. However, I'm going to be discussing its underwater world.
For one, Nusa Penida is one of the best destinations in Indonesia to see manta rays. These creatures can have a wingspan of up to five metres. They feed on plankton, which just so happens to float near the surface on the west side of the island.
On Nusa Penida, it's also possible to snorkel directly from a couple of beaches on the west of the island to see marine life such as sea turtles, clownfish, angelfish, and parrotfish (and if you're very lucky, mola molas).
I've ranked the best Nusa Penida snorkel spots one-by-one, including the best place to see manta rays and beaches from which you can snorkel without a tour. I've also included the best tours on the island and tips for snorkelling safely.
If your only interest in snorkelling in Nusa Penida is to see manta rays, make sure you check out my in-depth guide to Manta Bay Nusa Penida, the prime location for snorkelling with manta rays.
I also have a guide to the best beach in Nusa Penida for every traveller and a guide to one of the island's most underrated beaches, Suwehan Beach Nusa Penida.
Is Nusa Penida better than Bali for snorkelling?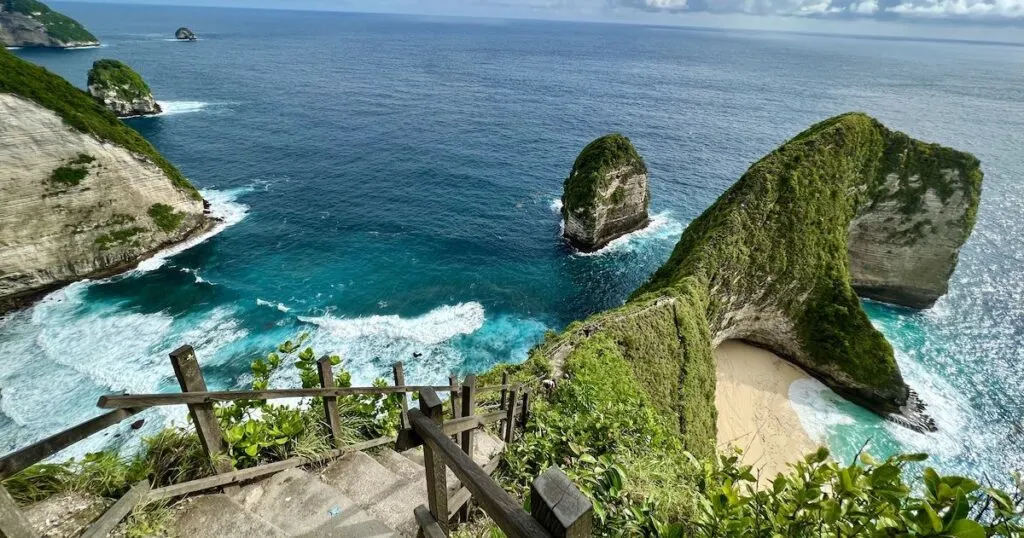 Bali and Nusa Penida are both part of what's known as the Coral Triangle or 'the Amazon of the Seas'.
This area stretches across the ocean in southeast Asia and the Pacific Islands and was given the name due to its immense marine biodiversity.
However, Nusa Penida is a superior snorkelling destination compared to Bali.
Many of the coral reefs in Bali have been damaged by boats (although you'll find a few remaining good snorkelling and diving spots around Padangbai in the west, including near Pandabai's secret Bias Tugel Beach).
The ocean around Nusa Penida is also less polluted and littered than the ocean around Bali. This is yet another impact of tourism.
Nusa Penida has some other advantages too. Strong Indo-Pacific currents push plankton into the water around Nusa Penida, especially at the west of the island.
Manta rays chase and feed upon the plankton, which floats near the surface of the water. That's why you're way more likely to see manta rays in Nusa Penida than in Bali.
There are also lots of smaller fish living around the island, which set up what's been dubbed as 'manta ray cleaning stations'; they remove parasites and dead skin from the rays' skin. The manta rays actively seek this out too.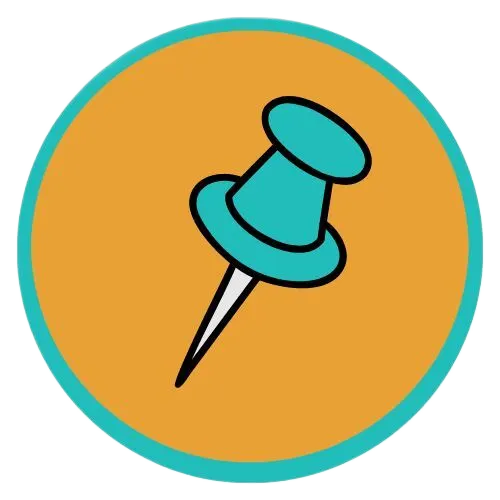 ASIA CHEAT SHEET
I've lived and travelled in Asia for over one year. These are the booking resources I return to time and time again.
Book your flights direct with AirAsia – my favourite money-saving hack.
Book accommodation on Booking.com or Hostelworld.
Find a tour or experience on Get Your Guide.
Travel the world for free with TrustedHousesitters.
What can I see at the Nusa Penida snorkel spots?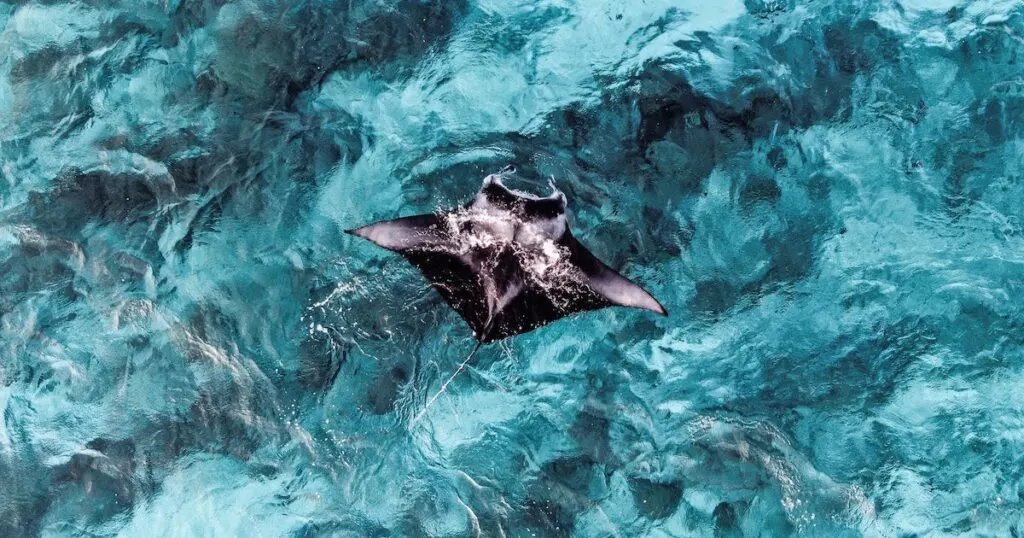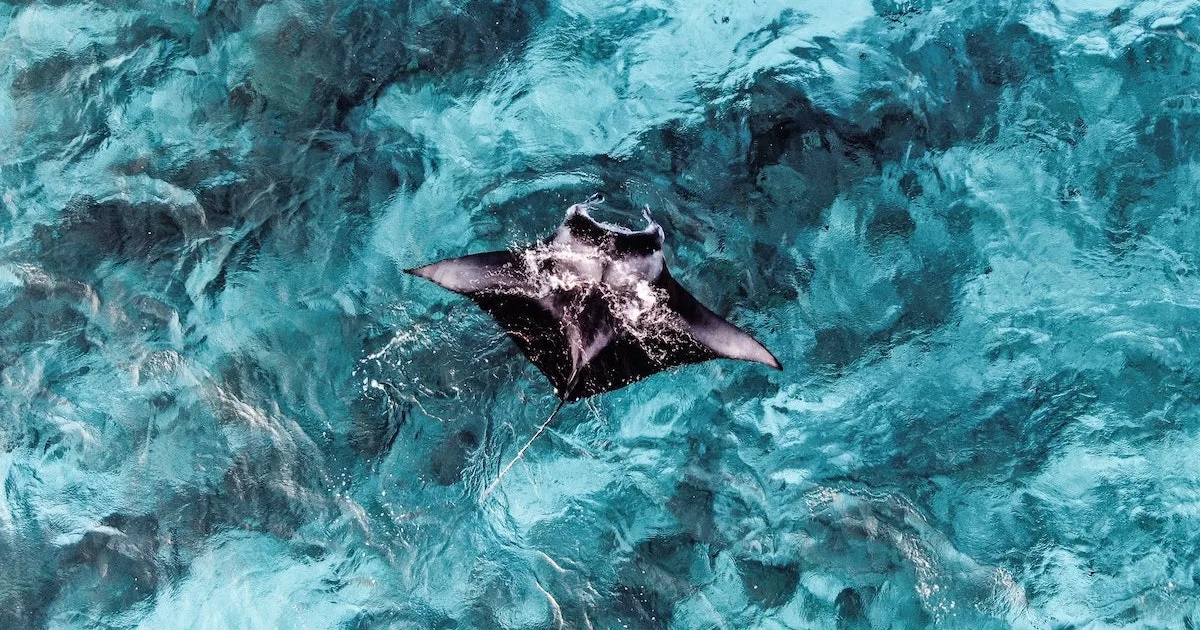 The most popular species that you can spot on a Nusa Penida snorkel trip are:
Manta rays: Huge, graceful and peaceful rays with a wingspan of up to five or six metres.
Sea turtles: Species include green sea turtles, hawksbill sea turtles, and olive ridley sea turtles.
Mola molas: One of the largest bony fishes in the world, weighing up to 5,000 lbs.
Around the coral gardens, you might spot nudibranchs, pufferfish, octopuses, clownfish, moray eels, clownfish, angelfish, butterflyfish, and parrotfish.
You may also come across harmless white-tip or black-tip reef sharks, although sightings are quite rare.
The Best Nusa Penida Snorkel Spots
1. Manta Bay
Best for: Snorkelling with manta rays
Location: West Nusa Penida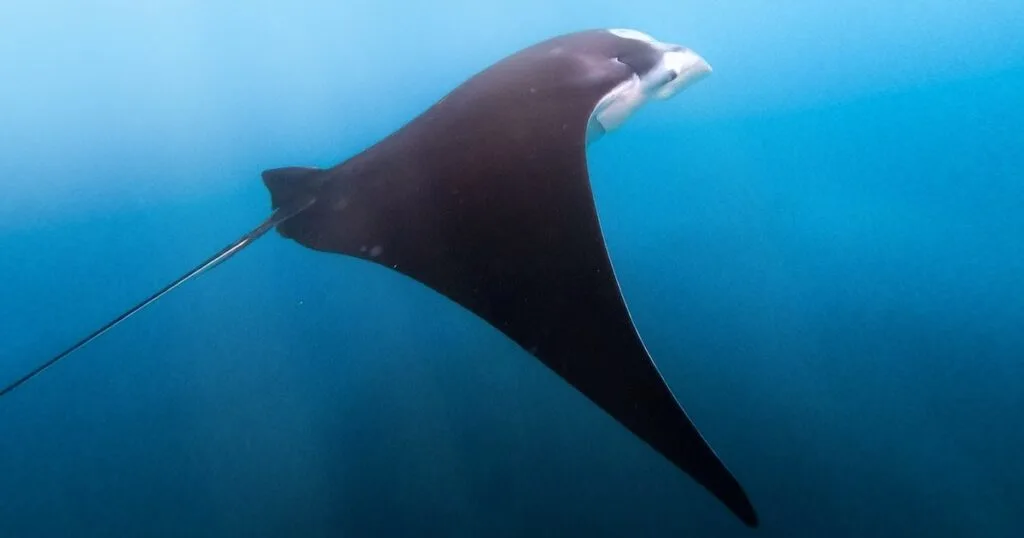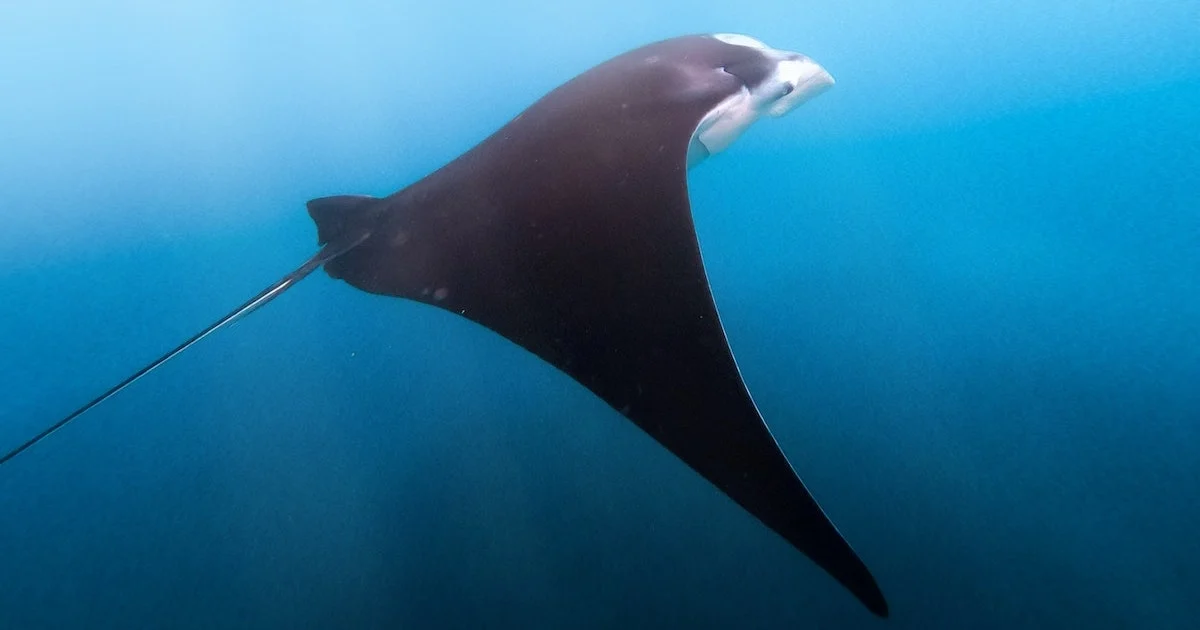 Manta Bay is the most popular snorkel spot on Nusa Penida. This is where you're most likely to encounter manta rays.
Located on the west of the island, Manta Bay is a deep-water snorkelling site. It's not a beach, but rather a 'bay-shaped' section enclosed by rocks with regular waves.
This particular spot is regularly frequented by manta rays who are chasing the plankton which have been pushed into the 'bay' by currents from the deep sea. They most commonly feed in the area in the mornings as a small group.
If you're lucky, you could see up to five or so manta rays in one go.
Tips: Get there early to avoid the crowds and if the waves are strong, don't be afraid to wear a lifejacket.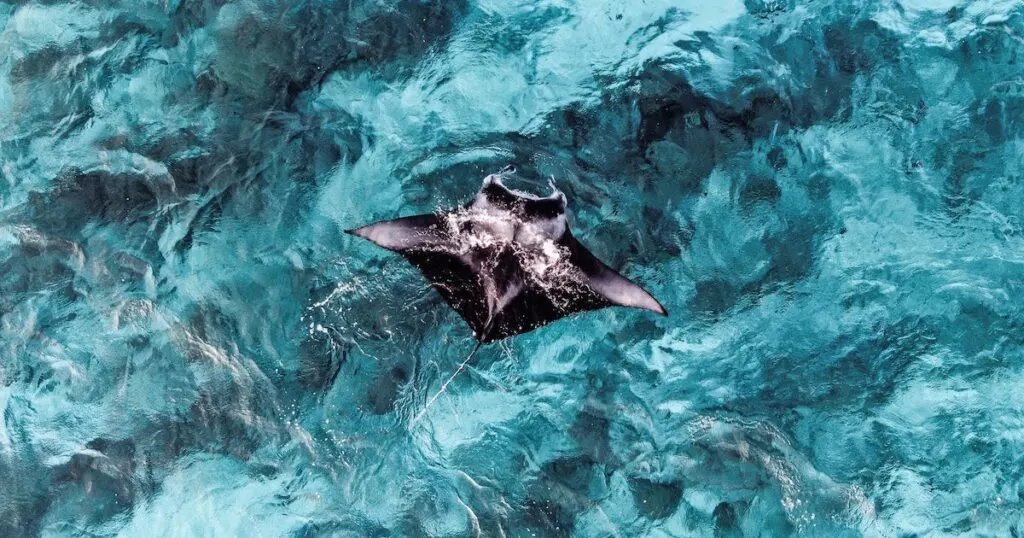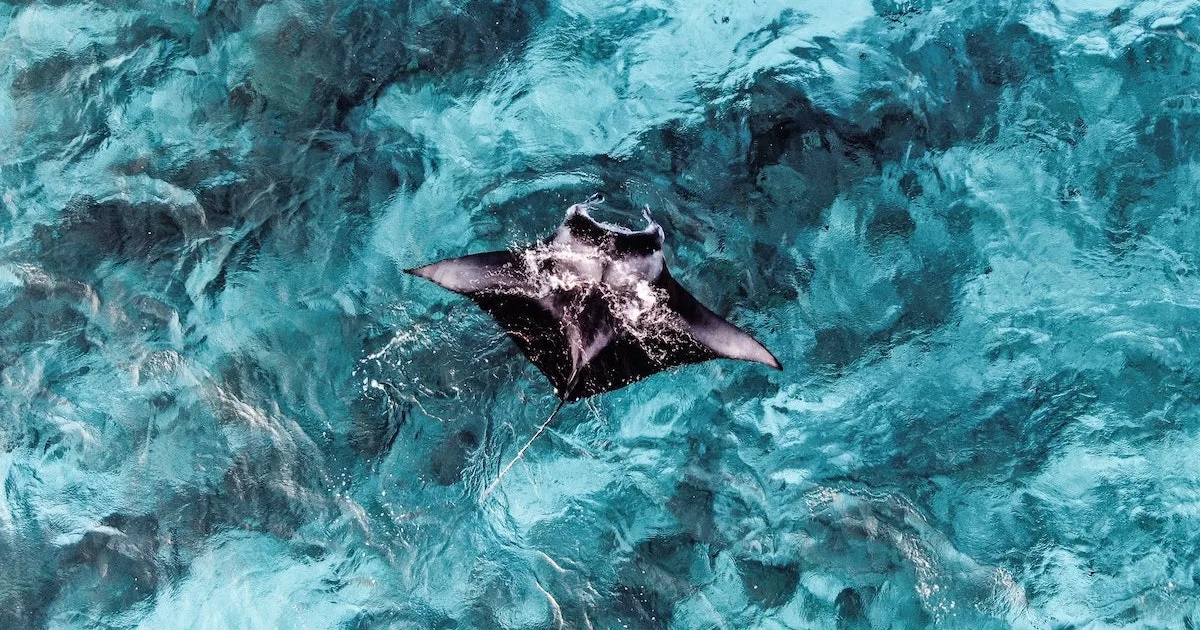 Check out my full guide to Manta Bay Nusa Penida for exactly what to expect and your chances at seeing manta rays.
Snorkelling tours which visit Manta Bay:
2. Crystal Bay
Best for: Snorkelling in Nusa Penida without a tour
Location: West Nusa Penida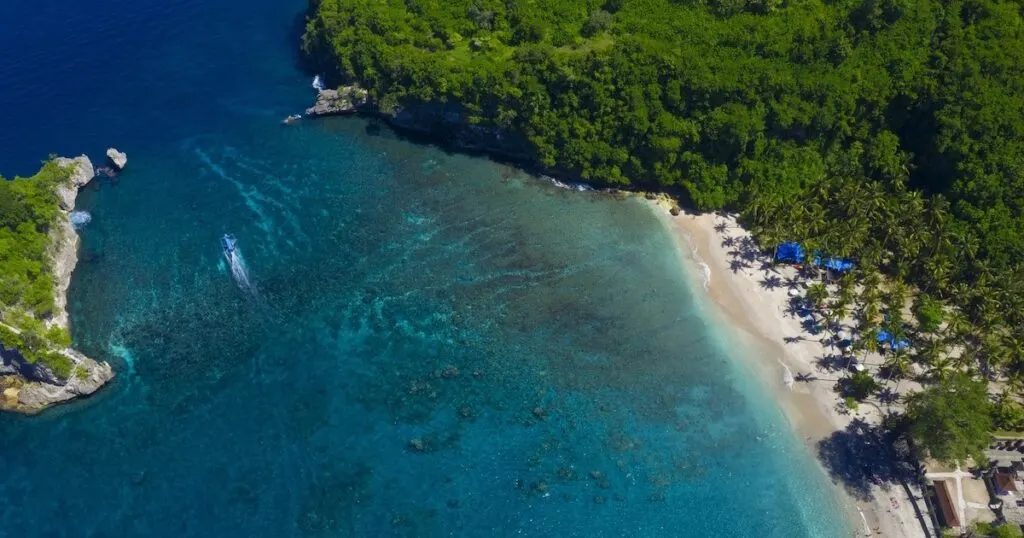 If you don't want to go on a Nusa Penida snorkel trip by boat, Crystal Bay is the place to go.
Also popular as one of the best sunset places, Crystal Bay sometimes features on snorkelling tours. However, it's also possible to drive up, park up, and snorkel from the shore.
The beach is lined with warungs and palm trees, so you can combine snorkelling with relaxation. Many of the stalls hire out snorkelling equipment, but bring your own gear if you want to be sure of having good gear.
The water is generally shallow and calm in the bay, so it's considered to be one of the safest swimming and snorkelling destinations on the island.
It's also the easiest snorkelling beach to access because there's a car park less than 10 seconds' stroll from the sand.
Sea turtles are occasionally spotted in the bay, but the coral and the fish are the main attractions.
Tips: Snorkel in the left corner of the bay to find the best corals and fish. Get there early in the morning for the calmest conditions and fewer tour boats.
Snorkelling tours which visit Crystal Bay:
3. Gamat Bay
Best for: The best beach snorkelling on the island
Location: West Nusa Penida
In my rankings for the best beach in Nusa Penida, I crowned Gamat Bay as the best snorkelling beach in Nusa Penida.
Why? It has some of the most colourful corals and reef fish on the west coast. The wide bay is also generally very calm and has good visibility.
The beach is accessible by a trail from a road-side parking lot. However, it's also a popular spot on the island's snorkelling tours.
You'll need your own snorkelling gear for Gamat Bay if you're coming by land, as there aren't as many facilities as on Crystal Bay. Fins are recommended for navigating the currents deeper out into the bay.
Tips: Gamat Bay is easier to get to by boat, so consider visiting the coral gardens on a tour rather than by land.
Snorkelling tours which visit Gamat Bay:
4. Wall Bay Point
Best for: A long channel of corals and reef fish
Location: West Nusa Penida
Wall Bay Point, also referred to as 'the Wall' by locals, is another snorkelling spot on the west of Nusa Penida.
It's located between Toyapakeh Harbour and Manta Bay, so it commonly features on the snorkelling tours on the island.
The location is only accessible by boat, so you will need to go on a tour or a private boat to reach the corals. Currents can be strong along the Wall, but the corals are vibrant, especially when there is good visibility.
Many locals claim that the Wall has the most fish on the island. If you're lucky, you may also catch manta rays swimming in the deeper channel of water alongside the wall on their journey from Manta Bay to the deeper ocean.
Divers are lucky because they can access the deeper sections of the wall. The corals go quite deep underwater and hide creatures like moray eels and nudibranchs.
Tips: The current moves from right to left, so begin by snorkelling on the right-hand side of the wall so that the current works in your favour.
Snorkelling tours which visit Wall Point:
5. Turtle Point
Best for: Spotting turtles
Location: West Nusa Penida
Turtle Point isn't as well-known as Manta Bay, Crystal Bay, Gamat Bay, and Wall Bay Point.
That has one main benefit: it's less-crowded.
Turtle Point is located slightly further south than Manta Bay, in a curve of the coastline just before Kelingking Beach.
The name is a giveaway. This is one of the best places on the island to witness sea turtles.
Tips: Don't visit when the sea is rough. As this point of the island is fairly exposed, your snorkel guide can advise on whether the conditions are safe for snorkelling.
Snorkelling tours which visit Turtle Point:
Can you snorkel at Manta Point?
Hang on: what about Manta Point?
You may have heard that you can snorkel at Manta Point, which is technically true. However, it is primarily a dive site. I think it's best kept that way, from the reviews I've heard from divers about the strong currents.
Snorkellers will have to battle against strong currents in the open ocean. Most tours don't visit Manta Point for this very reason. However, a few still do because it does offer slightly better chances at seeing manta rays than Manta Bay.
Tours which visit Manta Point:
Complete List of Nusa Penida Snorkel Tours
I regularly update this section with the new and best-rated snorkel tours on Nusa Penida.
Snorkel tours from Nusa Penida:
Snorkel tours from Bali:
Snorkel tours from Nusa Lembongan:
Tips for Snorkelling in Nusa Penida
1. Bring your own snorkel gear
If there's one thing I've learnt while snorkelling in southeast Asia, it's that the snorkelling gear provided as part of the snorkel tours is very often faulty.
If you want well-fitting, leak-free equipment, the only way to guarantee it is to bring your own equipment.
2. Wear a lifejacket if you're not confident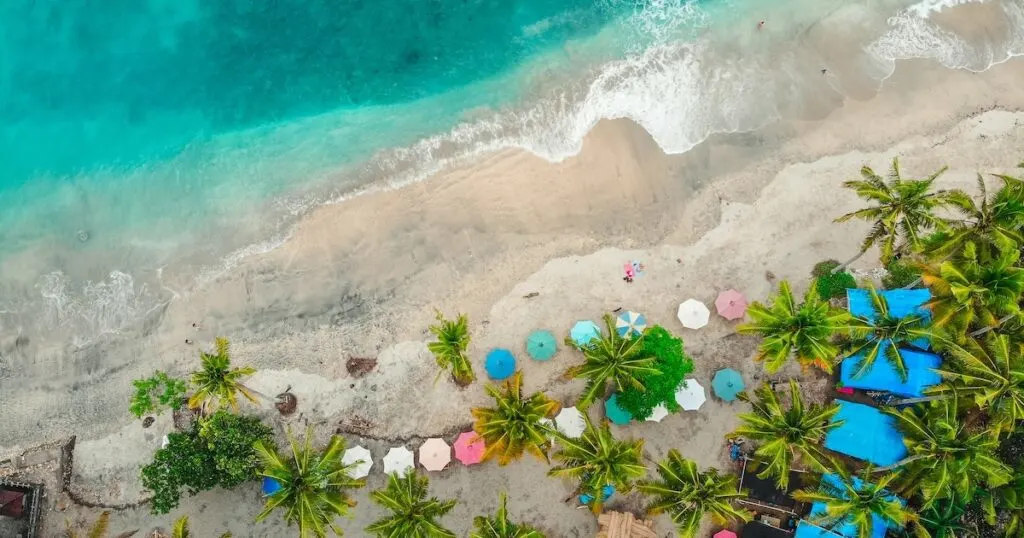 I'm a big fan of the phrase 'better safe than sorry'. Wearing a life jacket on my snorkel trip in Nusa Penida was one of the best decisions I made.
At the time, I wasn't confident snorkelling in deep water, especially when Manta Bay was experiencing some large swells, so I made a decision to keep myself comfortable and safe. I encourage you to do the same if you feel the need.
3 Know the main hazards
Most of the time, snorkelling in Nusa Penida is a walk in the park. However, it always helps to be aware. The number one rule of snorkelling is, of course, don't touch any marine life (that includes the manta rays).
The island is renowned for its strong ocean currents. Research online or ask locals about the currents before swimming or snorkelling in a new location.
In general, the rule is to avoid swimming or snorkelling on the east of the island and exercise caution on the west.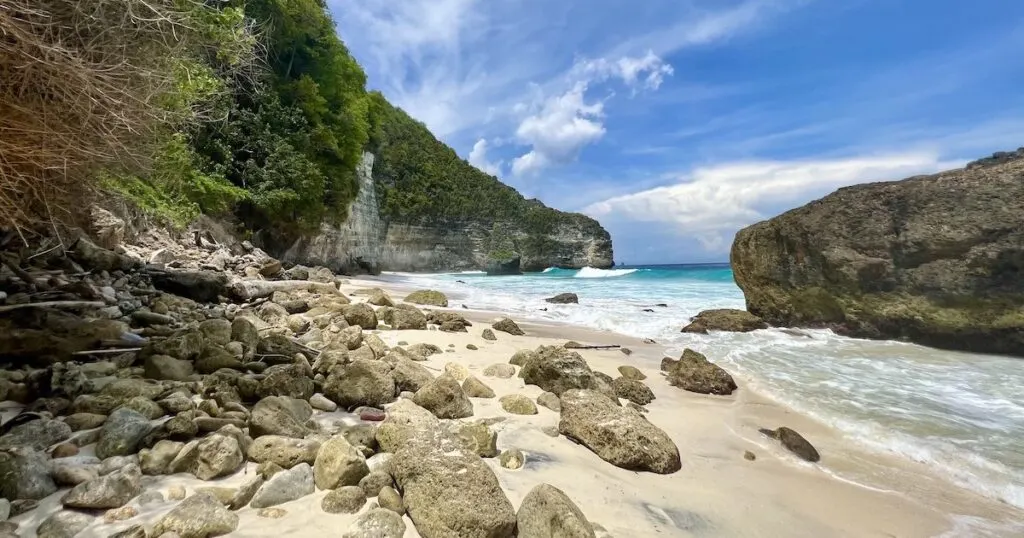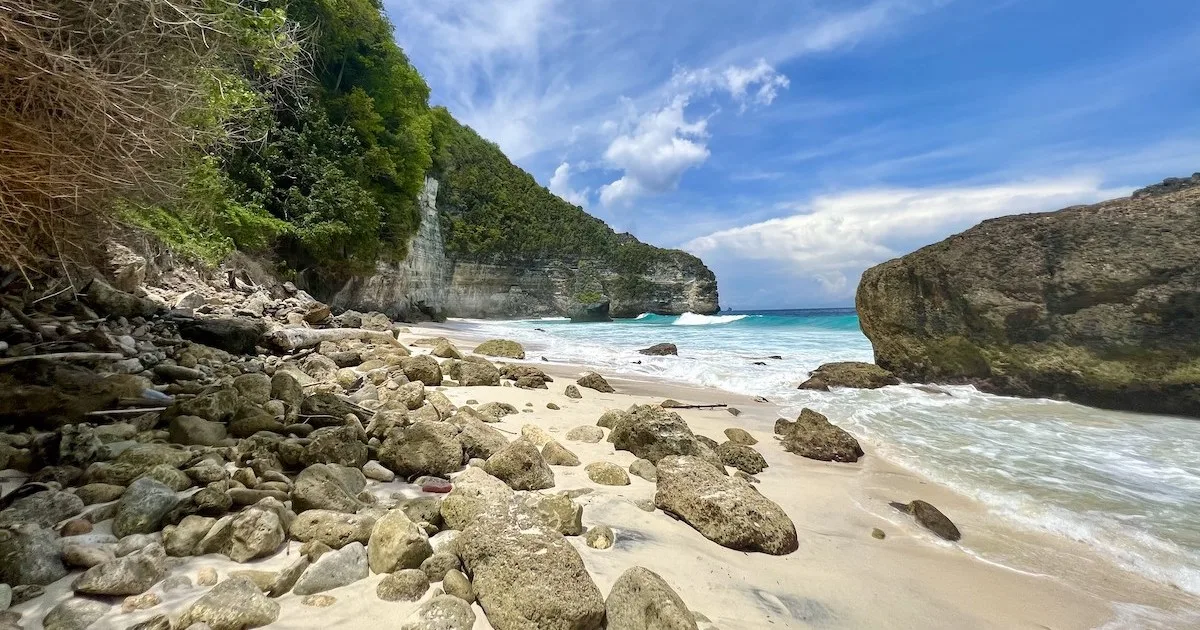 When it comes to marine life, the main hazards at the Nusa Penida snorkel spots are jellyfish.
Jellyfish's diets consist primarily of plankton, so you're likely to encounter them in the same places as manta rays. Most of the jellyfish around the island aren't dangerous. Box jellyfish are very rare, but they should most definitely be avoided because they are poisonous.
Lionfish, easily identifiable from a distance due to their mane of feather-like fins and long, venomous spines, are venomous but rare.
Stone fish and scorpion fish are rare but have been reported at Crystal Bay, so be careful where you step. These fish have spines and/or rock-like skin, so steer clear if you see any fish like that. Without being too vague, they look like something you should avoid.
Don't be put off by the risks because thousands of tourists go snorkelling in Nusa Penida with no issues every month.
What to Bring Snorkelling on Nusa Penida
Swimwear
Towel
Suncream (apply beforehand so it doesn't leak into the ocean)
Change of clothes
Cash (if on a snorkel tour)
Snorkelling gear (unless provided)
A dry bag or water-resistant bag
Where can I snorkel in Nusa Penida?
You can snorkel at Manta Bay, Gamat Bay, Crystal Bay, Wall Bay Point, and Turtle Point in Nusa Penida.
Can you snorkel from the beach in Nusa Penida?
Two safe beaches for snorkelling on Nusa Penida are Crystal Bay and Gamat Bay on the west of the island.
Are there jellyfish in Nusa Penida?
There are jellyfish in Nusa Penida. The ocean is rich with plankton, which forms the majority of their diet. Most jellyfish species in Nusa Penida are not poisonous. Box jellyfish are very rare.
Are there sharks around Nusa Penida?
Rarely, you may see white-tip or black-tip reef sharks around Nusa Penida.
---
Katie Treharne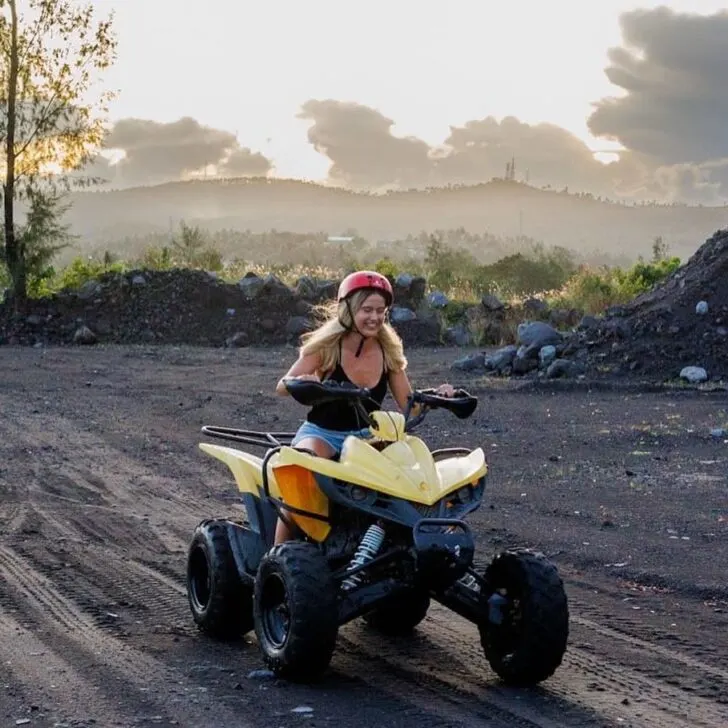 I'm Katie, the owner of Escape Artist Katie. I have been travel writing since 2018, including writing for luxury travel magazines and publications such as Wanderlust.
As well as being a digital nomad who works and lives abroad permanently, I'm a big advocate for offbeat travel and pushing yourself out of your comfort zone.
I hope you found my article useful – find out more about me here or keep up with my travels on Instagram.
---