Travel journaling allows you to preserve your travel memories for life. It's a fact of life that memories fade over time. Some may disappear within seconds, while others can stay clear for hours, days or weeks. Travel memories that are written down, however, are there for life.
If you've been tracking down waterfalls in the Cuban jungle, it's only a matter of time until you forget the blood-red feathers of the Cuban trogon you stumbled upon. What about the name of that man you met on the Paris Metro? The ins and outs of your journey on a night bus in Vietnam? The accidental shortcut you found in Switzerland?
As a travel writer, I've been travel journaling in one shape or form for my whole life. However, you don't have to be a writer to start a travel journal. It can be as simple, as short or as complex as you like, with the following travel journaling guide.
Whether you bullet-point everything or smash out several pages of prose per day, your travel journal doesn't just preserve precious travel memories. It's a place to self-reflect on your journey, record facts and quotes, and creatively display your travels so far. The best part? All you need to start travel journaling is a notebook, a pen and a travel plan.
What is travel journaling?
Travel journaling is the act of keeping a written record of your travels. While this typically refers to keeping a chronological (hour-by-hour and day-by-day) travel diary, some travel journalers might also sketch, create collages or draw infographics to tell a story.
Travel journaling is unique to each storyteller, but at its core, it's about relaying your experiences for an imaginary or real reader and recording your adventures for your future self to look back on.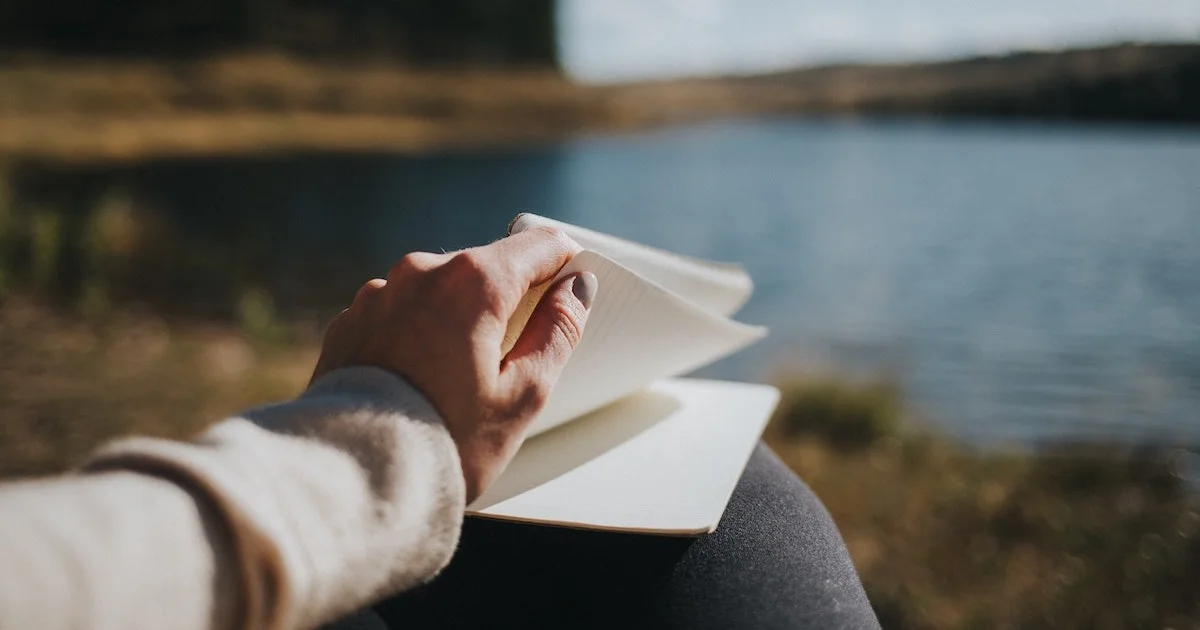 The only piece of equipment you need to begin travel journaling is a notebook. This could be as simple as a basic lined or unlined notebook. However, some notebooks are designed specifically as travel diaries and aim to prompt the author, such as the Travel Listography Diary and the You Are Here Mindful Travel Journal.
Travel Journaling: Should I keep a travel journal?
Anyone can keep a travel journal, whether you're creating a travel journal to share memories with family and friends when you return home, or just for yourself. It's a souvenir of sorts, but one that has a personal meaning to you and captures your exact thoughts and feelings at a specific time and place in your journey.
You might want to keep a travel journal if…
1. You want your memories to become sharper and more meaningful.
At school, teachers often advise students to write down facts to remember them. The same goes for memories. Writing about a memory stimulates your brain to recall and remember specific details from that moment.
When you revisit a memory like that, it sends your brain a signal that that particular memory is important. It is prioritised above other, more insignificant memories from the day, the week or the year. As a result, you're more likely to be able to recall it in the future.
At the same time, revisiting a memory allows you to add meaning to your experience. By exploring the thoughts and feelings that came along with the physical sensations, you're able to bring a unique, personal meaning to what happened.
2. You'd like to relive a memory a second time.
When I urged a friend I met on my travels to try recording his memories on paper, one of the most significant things he said was, "It's like I get to experience it all over a second time."
That's one of the best parts about travel journaling. In your own, unique way, you get to experience something in detail for a second time. You might feel the same rush of adrenaline, the same apprehension or the same 'lightbulb moment'.
3. You want to jot down contact details of new friends.
Sometimes you meet people on the road and they have a huge impact on you in some way or another: a blasé comment that stuck with you, a new perspective on a topic you thought you'd already figured out, or an unexpected friend in a moment where you really needed it. Just as often, you forget to ask for their contact information or you lose it in the mayhem.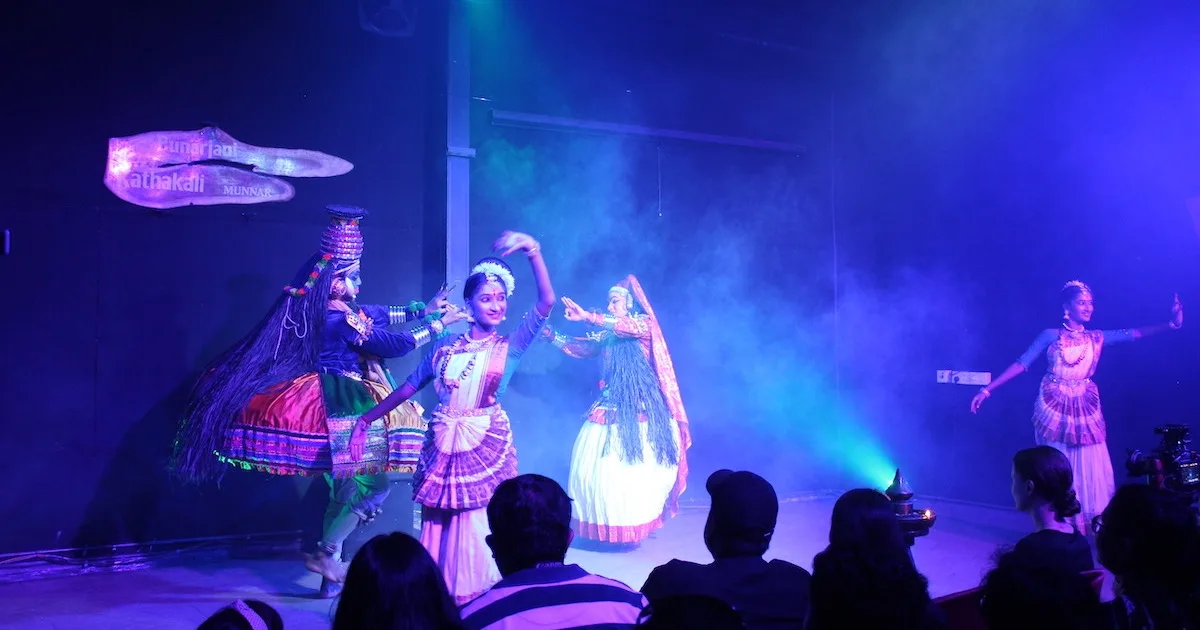 Anything can happen to your phone when you're travelling: loss, theft, damage, or unexpected memory wipes. Jotting down important contact details in your travel journal creates a second, permanent copy of their details. You never know, you might want to share some of the entries they starred in as a way to reflect on your fleeting time together.
4. You want to work through complex thoughts and feelings.
There's a reason why many therapists and life coaches suggest writing down how you're feeling. It's a very effective way of processing complex or difficult emotions.
You might have had a travel experience that has shook you up slightly – an illness or a missed flight, perhaps – and want to get your immediate frustrations out on paper. Maybe you've come to a big realisation about the way you handle stress or adversity. Either way, your travel journal is a great way to work through the feelings.
Bottling up emotions isn't good for anyone, so this is a particularly handy use for a travel diary if you're a solo traveller who doesn't have anyone to vent to immediately. This can all boost your self awareness, protect yourself from future mishaps, and generate a greater understanding of yourself.
5. You want to reflect on your travels so far and what you'd like out of the rest of your trip.
Travel can be a whirlwind. However, by reflecting on your travels so far, you can assess what have been the most meaningful experiences in your trip so far, and seek out similar experiences in the future.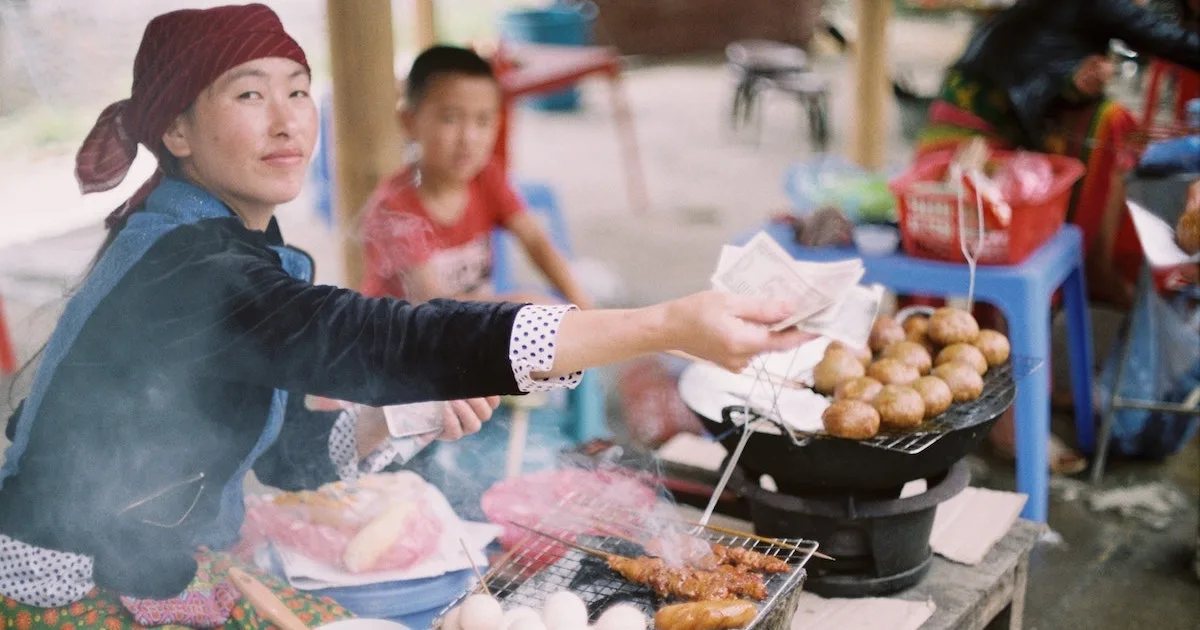 Similarly, it can help you to realise if you've been focusing on one particular experience so far – for example, hiking or visiting historical sites. It might influence you to try something new, like attending a cultural festival, going on a village walk or engaging in some offbeat travel experiences.
6. You want to save ideas for an online travel diary or social media posts.
Whether you're a content creator, a digital nomad, or simply someone who likes to share your travels with friends and family, travel journaling can be a great way to fine-tune ideas for future stories, whether written or visual.
You might be planning to create your own blog or post photos on Instagram with in-depth captions. Setting up your own website is relatively inexpensive to do nowadays with websites such as Bluehost offering cheap, affordable domains and hosting plans – this is the site I used to set up my own blog.
Draft ideas for stories and captions in your travel journal, and use a highlighter to pick out your best ideas.
7. You want to improve your writing skills
Whether you're a seasoned writer or a complete beginner, the simple act of travel journaling every day (or every other day) will give you more practice in the art of the written word.
This will carry over into your studies, essay-writing, creative writing, email-writing, or general communication skills. It also boosts your confidence as a writer.
8. You want something tangible to share with family or friends.
Unless you're planning on keeping your travel journal to yourself, a travel diary is a great hand-me-down that will give your ancestors a taste of your travels and personality. It's also an excellent way to connect with friends and families back home, and give them the run-down on what you got up to. If you travelled with a partner or a friend, it's also an excellent shared keepsake.
Travel Journaling: What should a travel journal include?
When it comes to the question of 'what should a travel journal include?', I use the word 'should' lightly. Your travel journal is uniquely yours. It doesn't have to include anything you don't want it to.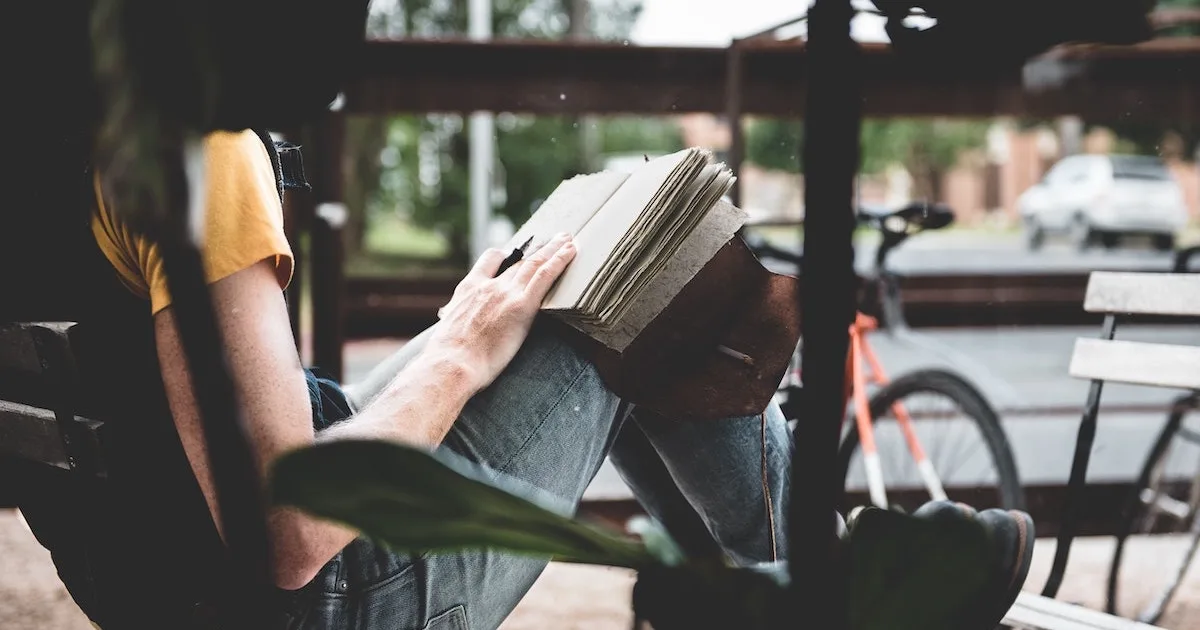 However, there are many things that you might want to include in your travel journal, so the following list should provide some inspiration.
Pick and choose the ideas you like and experiment to see what works for you. What works for you will be different than what works for other travel journalers.
1. Brainstorming
You don't need to wait until your departure date to begin travel journaling. It can also be used to plan your trip. Before anything else, you might want to dedicate a page (or a few) to brainstorming.
Do you want a budget or a luxury trip? Do you want to see the beaches, mountains, jungle, lakes, rivers, or deserts? Which countries match your non-negotiables? Who might you invite, or who can you connect with out there? This sort of brainstorming can streamline the planning process and help you to get the most out of your trip.
2. Trip research
After brainstorming comes the more nitty-gritty trip research. Your travel notebook is ideal for this too. It's easy to open up a dozen or more tabs on your laptop or mobile device, so you can use the physical notebook to jot down key destinations and activities that have captured your attention. This will help you to narrow down your itinerary once and for all.
3. A trip plan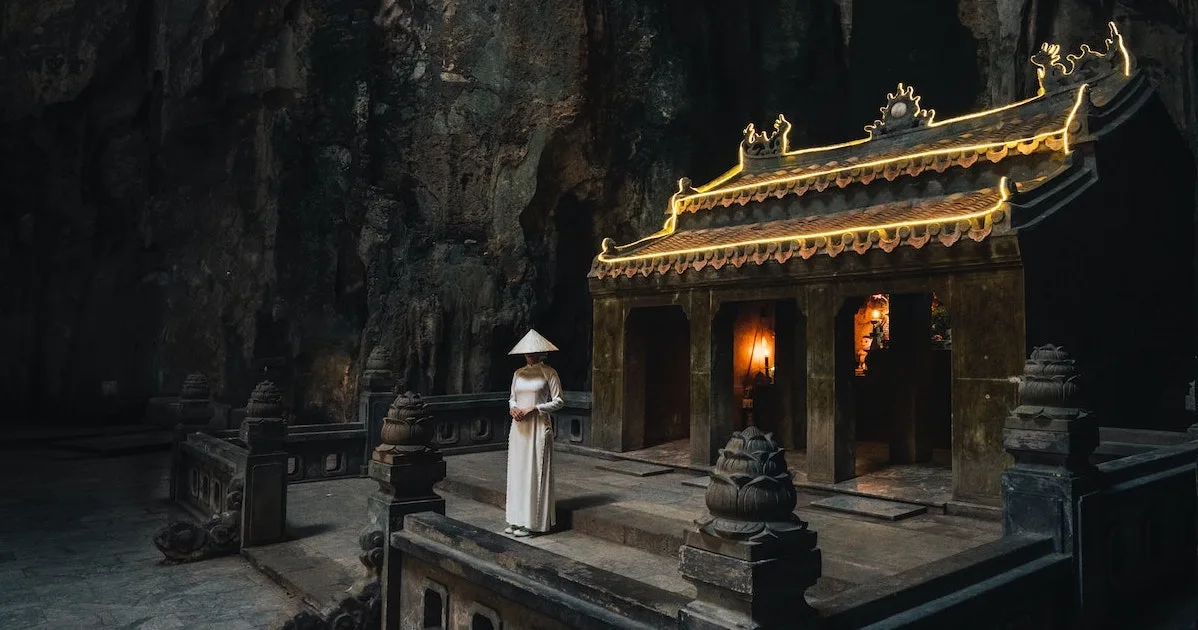 You can take this a step further and write a complete plan for your trip. If you don't want your notebook to get too messy, you can simply add your finalised itinerary. This will be very helpful when you're actually travelling, because you can store all of your booking information and your travel timeline in one place.
This is what I do, and it keeps my mind clear and my travel plan organised. I also include back-up ideas for activities and alternative transport options should anything go awry.
4. A travel diary
When you start to gather first-hand travel experiences, you can begin to record a diary of the events. You might want to write in prose, which is the best way to let your thoughts flow freely onto the page.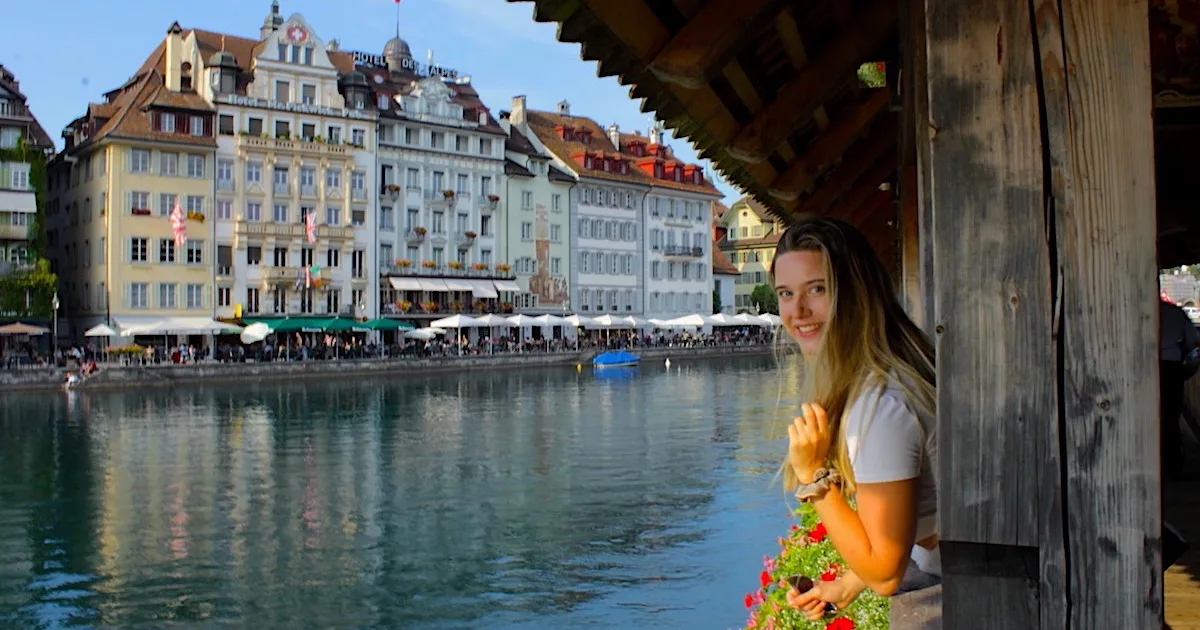 An alternative option is to take bullet points, which help you to get down information quickly before you forget it. You might also want to alternate between the two, writing in bullet points when you're short on time and writing in prose when you feel particularly inspired.
5. Other travel memorabilia
Your travel journal doesn't just have to be a written diary. You can collect – and glue down – other travel memorabilia such as ticket stubs, receipts or dried flowers.
Just remember to pack a small glue stick or double-sided tape and scissors (in your checked bag, not your carry-on bag).
Some travel memorabilia that you might want to stick into your travel diary include:
Ticket stubs.
Receipts.
Foreign bank notes.
Newspaper clippings.
Dried flowers.
Food wrappers.
Postcards.
Stamps.
Maps.
Luggage tag labels.
6. Sketches
If you're particularly artistic, sketching the scenery, wildlife, or people you see on your journey is a great way to bring your diary to life. If you're not artistically inclined, a small caricature might be more accessible and just as fun.
Others might prefer to paint in watercolour; there are a number of watercolour travel journals available.
Travel journaling: How do you write a travel journal entry?
When you start recording your first travel journal entry, my first piece of advice is simply to start writing.
It doesn't have to be perfect. It doesn't even have to make sense to anyone but you. If you work better with an outline, the following prompts should get you started.
1. Write down the date.
The most important thing to do, and perhaps the only rule of travel journaling, is that you should start by writing down the date of your entry. If you can, include the day of the week too, as this can often give extra context – for example, if it's the weekend, it might explain why the crowds in your destination were so lively or the public transport delayed.
I recommend using the format: Thursday, 21st July, 2022. You want to be able to look back on the date of the entry and see how much time has passed since it took place.
2. Write down your location.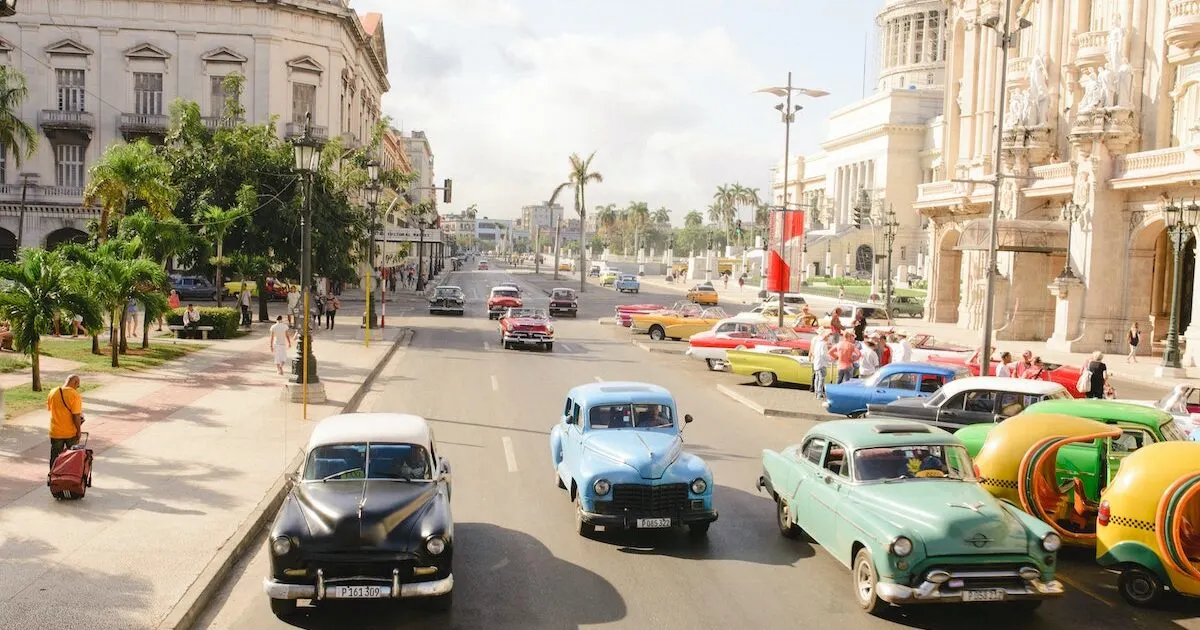 The second most important thing to write down is your location. It's a good idea to be as specific as possible. Include the town, the village or even the hotel or hostel you're staying at.
This makes it easier to re-imagine the scenario when you're reading your diary back. It also makes the entry more accurate and places the event somewhere tangible.
3. Decide whether you're going to write in prose or use bullet points.
As a rule of thumb, it's best to get your memories down on paper when they are still fresh. If you're pressed on time, you might want to take bullet points rather than write in prose. If more than a couple of days have passed, you'll start losing some of the sharper details.
4. Start writing chronologically.
It might be tempting to jump right into the drama that happened in your evening. However, writing your travel diary chronologically is the easiest way to keep it understandable.
The version of events can get confusing if the narrator is constantly skipping from 7pm to 10am, then to 3pm and back to 10am again.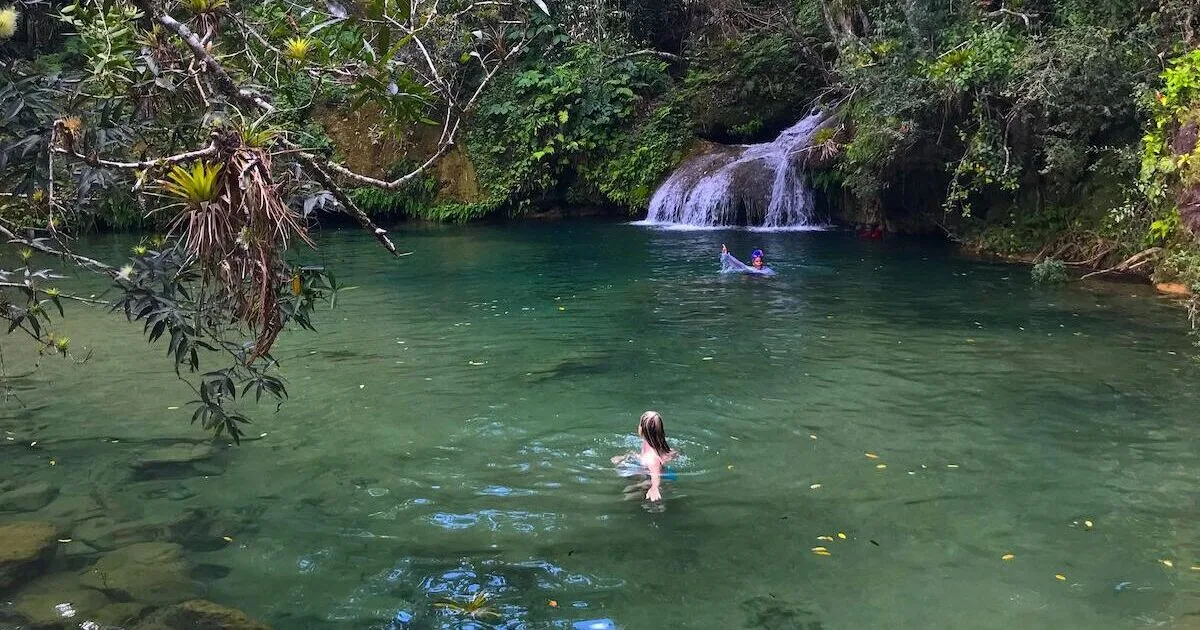 Begin by writing about your morning. What time did you wake up? What did you eat for breakfast? Who did you talk to? Where did you go from there? It's also easier to recall memories this way and follow a clear train of thought.
5. Be specific.
As a rule of thumb, the more specific your writing is, the better. This is because the smaller details such as street names or direct quotes are some of the first things that will fade from your memory.
If you really want to bring the memory back to life, focus on the details: location, names, times, dates, quotes, and specific thoughts.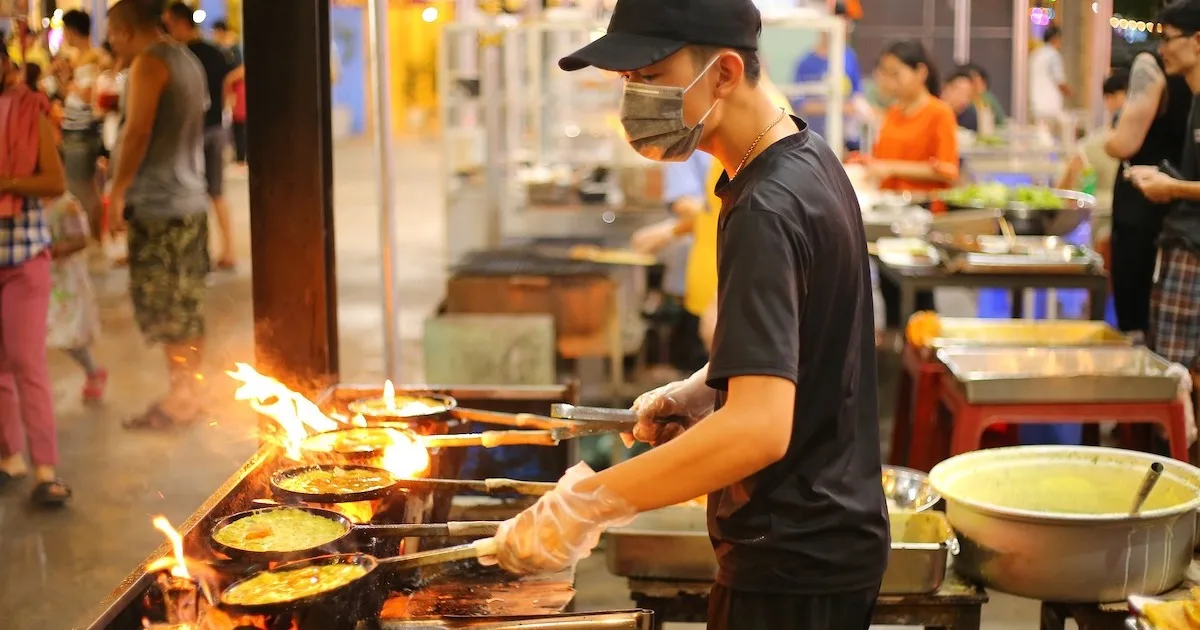 The following prompts might come in handy:
What did you eat? Where did you dine? How did it taste? What was the texture of the food?
Who did you speak to? What were their names?
Did you discover anything new today? Are there any facts you can recall? Did your destination meet your expectations?
What was your favourite part of the day?
What was your least favourite part of the day?
Did you have any realisations throughout the day? What did you learn about yourself?
How did you feel mentally? Were you energised, homesick, nervous, excited, or content?
How did you feel physically? Were you in full health, hungry, full, sore, sleepy, or hormonal?
6. Be truthful.
Not every day is all roses and butterflies. At the same time, not every day is packed with drama and turbulence. It can be tempting to over-exaggerate your version of events, for a number of reasons.
You might want to make your trip sound more positive, add drama to your diary, or impress your real (or imagined) readers.
Remember, journaling isn't just about creating a story. It's about gaining self-awareness, improving your understanding of the world and working through the feelings that arise as a result of your travels. You can't do that if you're trying to paint your journey in a specific light the entire time.
---
Travel insurance is essential for any trip abroad. If you're in an accident or experience an emergency, you need adequate cover. I recommend Staysure for single or multiple trips per year and SafetyWing for digital nomads.
---
Travel journaling tips
1. Decide whether you want to use a dated diary or a general notebook.
There are pros and cons to purchasing a dated diary over a general notebook. The problem with a notebook is that it's just a notebook.
A general notebook:
+ There are no restrictions on how long your entries are.
+ It's more space-efficient for those travelling long-term, as you don't have to start a new entry at the top of a page.
+ More freedom to doodle.
– Less incentive to make an entry.
– It can get scruffy quickly.
Purchasing a dated diary can make you feel more motivated to write your entries on a regular basis. They often include prompts, which can help you to get started. Many tailored travel journals also have additional pages dedicated for jotting down thoughts and notes, whereas a general notebook can quickly get messy.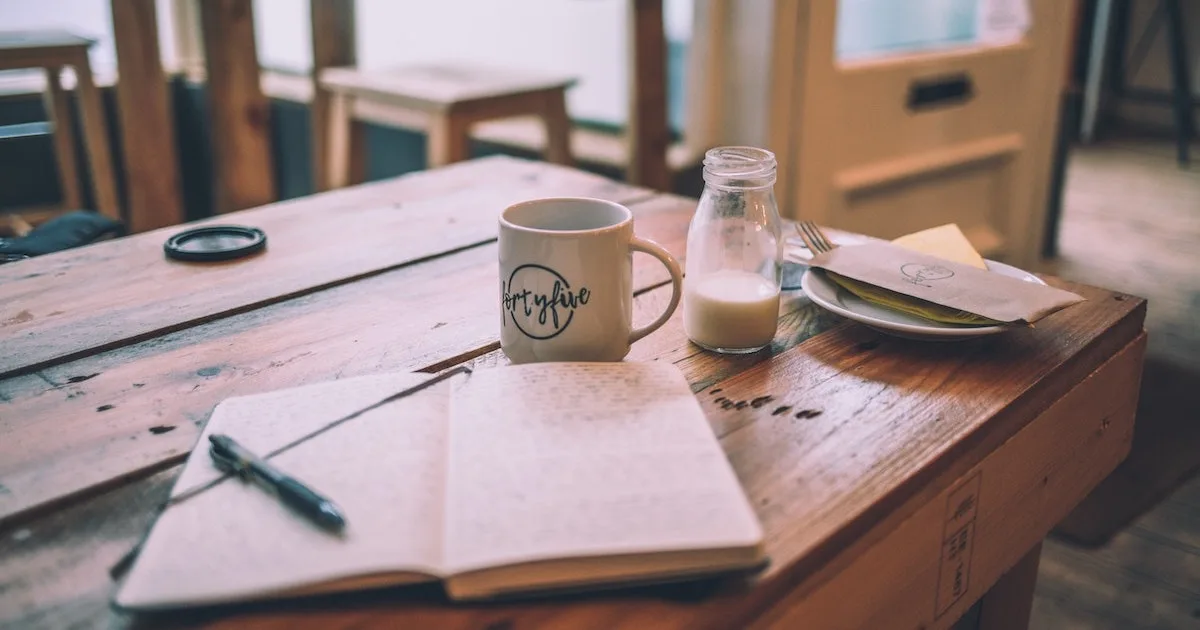 A dated diary:
+ Looks more aesthetic.
+ Acts as a reminder not to miss a day.
+ Looks like a traditional diary.
+ May motivate you to write more often.
+ Often includes helpful prompts to spark your creativity.
– Can waste line space.
– May limit the space you have to write about each day.
At the same time, a general notebook might be the best option for long-term travellers who are short on space, because you don't need to start a new entry at the top of a page. Starting a new entry mid-page saves precious line space. Unless your dated diary has blank spaces where you can insert the exact date, you're also limited on the amount of space you have to write about each day.
2. Put aside 15 minutes every day to journal.
If one thing is for sure, it's that travel can get hectic. As a result, it's easy to get out of the routine of travel journaling every day. Since you want your memories to be as fresh as possible when you're writing an entry, one of the best ways of keeping on track is by putting aside a specific time slot every day to journal.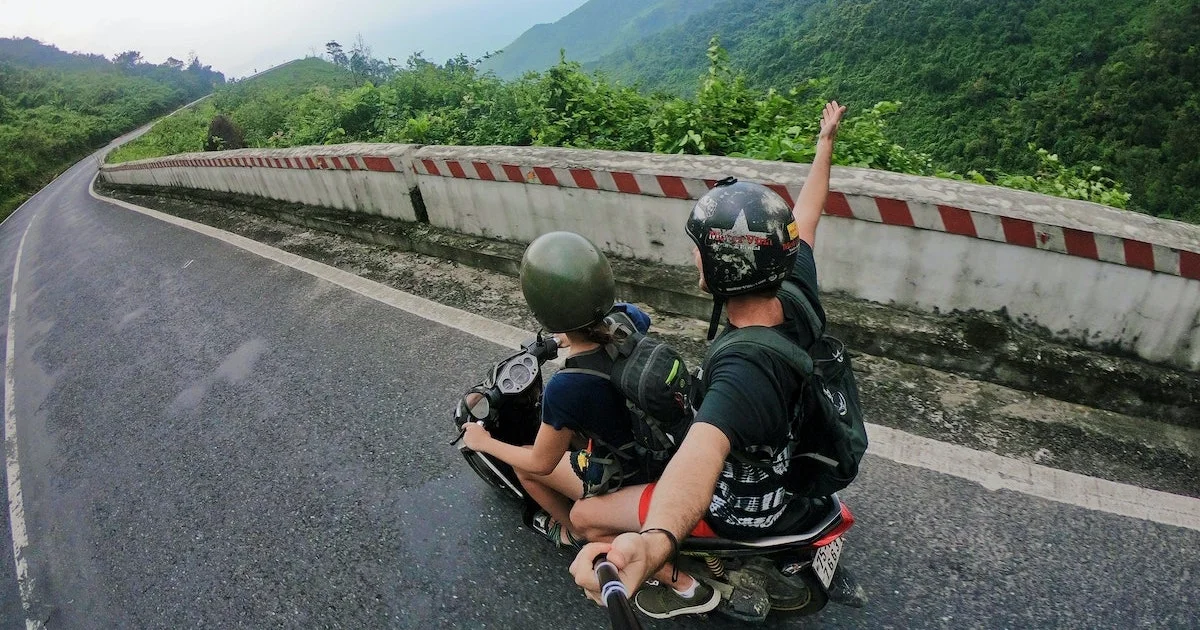 You might decide to journal for 15 minutes each morning while you wait for breakfast to be served or for the 15 minutes before you go to bed.
If you have a daily commute – to the beach, to your temporary job, or to your friend's hotel, for example – take your journal with you and utilise the spare time.
3. Journal while you're in transit.
If you're constantly travelling, it's probably not going to be long until you have a lengthy train, bus or flight ahead of you. As long as the road (or airspace) isn't too bumpy and you're not prone to motion sickness, I've found that this is the perfect time to get some travel journaling done.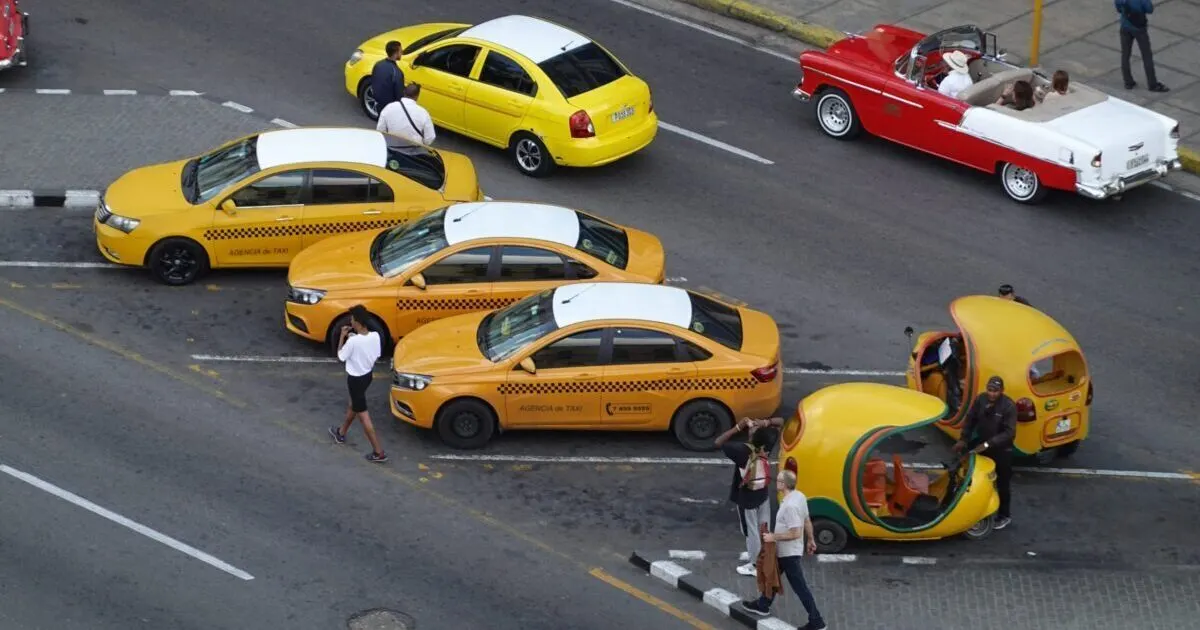 Having a good chunk of time to dedicate to writing is excellent. Plus, if you do get preoccupied on your travels and go off track with your journaling, the plane ride or boat ride back home is a good stretch of time to pick up where you left off and get down everything you can remember in chronological order.
4. Try to write within at least two days of the events.
The sooner you write about a memory, the better chance you have at remembering the niche details. The ideal situation would be to write about your day at the end of the day before you sleep, but that's not always realistic.
Instead, try to set yourself a goal of writing about a day or an event 48 hours after it happens. If you still fall off track, write about your travels within a week of the date they happened.
5. Don't feel the pressure to be perfect.
The pressure to get something perfect is often the first obstacle in getting started. Life is messy – and so is writing a travel journal. It's not going to be perfect the first try. Besides, what is perfect anyway?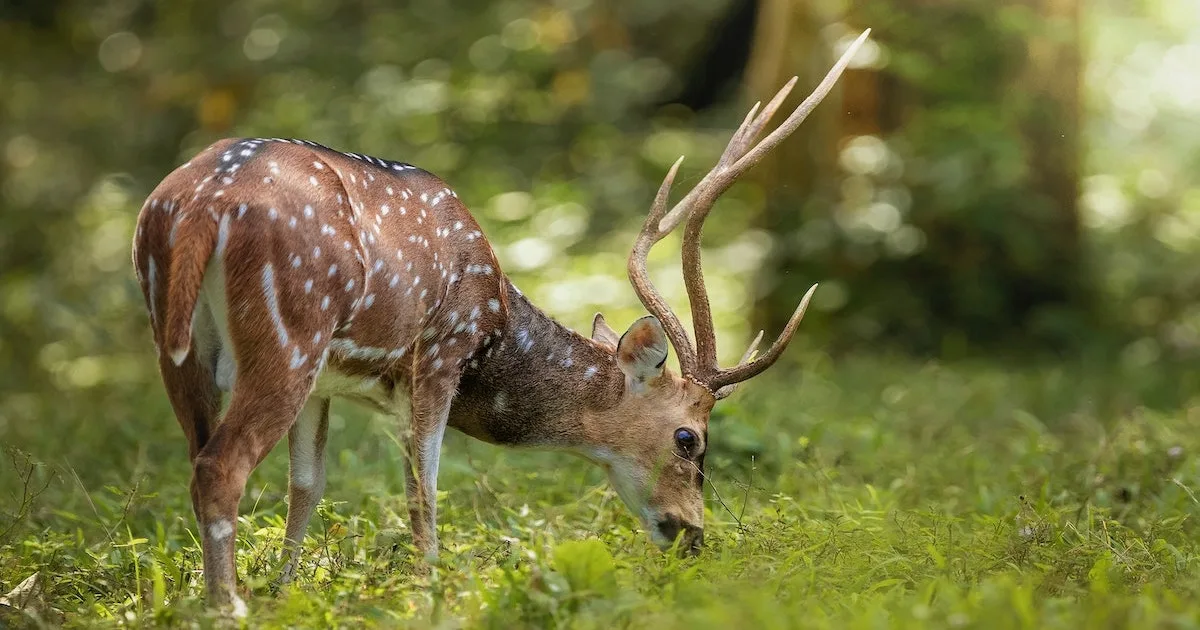 Your travel journal is for you. It doesn't matter how many spelling or grammar mistakes there are, as long as it's legible. It doesn't matter if you don't have the motivation to write.
Bullet points or a few short paragraphs are better than a blank page. Otherwise, you won't have anything to look back on at all.
6. Get creative with it.
Harnessing your creativity goes hand-in-hand with letting go of the need for perfection. You could draw caricatures of the interesting people you meet on the road. You could sketch a bird you spotted this morning. You could even make a chart or a diagram of your spendings so far.
Here are some ideas:
Dedicate a few pages to creating caricatures of people you meet along the road.
Create a 'quotes' section and jot down the most meaningful things people have said to you.
Make a chart or a diagram of your spendings.
Put together a recipes section where you write down your favourite meals and their key ingredients (don't be shy about asking).
A 'rant' section dedicated to unedited writing.
Glue ticket stubs to the relevant pages.
Make a collage out of ticket stubs, photographs and other memorabilia.
7. Keep your travel journal safe.
While a journal might not look that attractive to potential thieves, it's probably invaluable to you. Therefore, it's very important to take measures to stop it from getting stolen, lost or damaged.
Prevent water damage
Whether it causes smudged ink or crinkled pages, water damage can have a catastrophic effect on your journal. It's also one of the most common ways that travel journals get damaged, as they're prone to rainwater and liquid leakages in your luggage.
Some travel journals have waterproof covers, which add some extra protection, but this isn't a foolproof solution.
Storing your travel journal in a waterproof pouch or pocket is the most effective way to prevent water damage.
A plastic bag is effective too. However, it's more prone to getting punctured by sharp objects and it's less durable (and less eco-friendly) than a permanent waterproof pouch.
The following waterproof bags and pouches will protect your travel journal:
Keep it in a safe or a locked locker
If you're not planning on travel journaling while you're on the go, it's probably best to leave it locked securely in your accommodation. Many hotels provide safes; it will usually be listed on the list of features on booking websites such as Booking.com or Hostelworld.com.
Some hostels and homestays may provide a locker instead. For this, you will often need to bring your own padlock. I'd recommend bringing a set of TSA-approved combination padlocks.
Carry an anti-theft backpack
It's unlikely your travel journal will get swiped from your backpack. Thieves are far more likely to target a mobile phone.
Still, you should carry your valuables (journal included) in an anti-theft backpack. They come with features such as secret pockets, durable zippers, and designs that make it hard for thieves to gain access.
Anti-theft backpacks:
8. Don't forget a pen (and back-ups).
A pen is one of the easiest things to forget on your trip. While they should be easy to get a hold of, there are some locations where you might find it tricker (Cuba, the middle of the jungle, or a small town, for example).
I'd recommend using a clickable pen, because this is less prone to leaking ink than a regular ballpoint. Bring spares if you can, because the ink might run out mid-journey or just when inspiration strikes.
Travel journaling examples
As someone who preaches about travel journaling, I've decided to share a few entries from my own travel diary so that you can get an idea for the sheer variety of what you can write about and how you can record the details.
Entry 1: Havana, Cuba (Saturday 22nd January, 2022)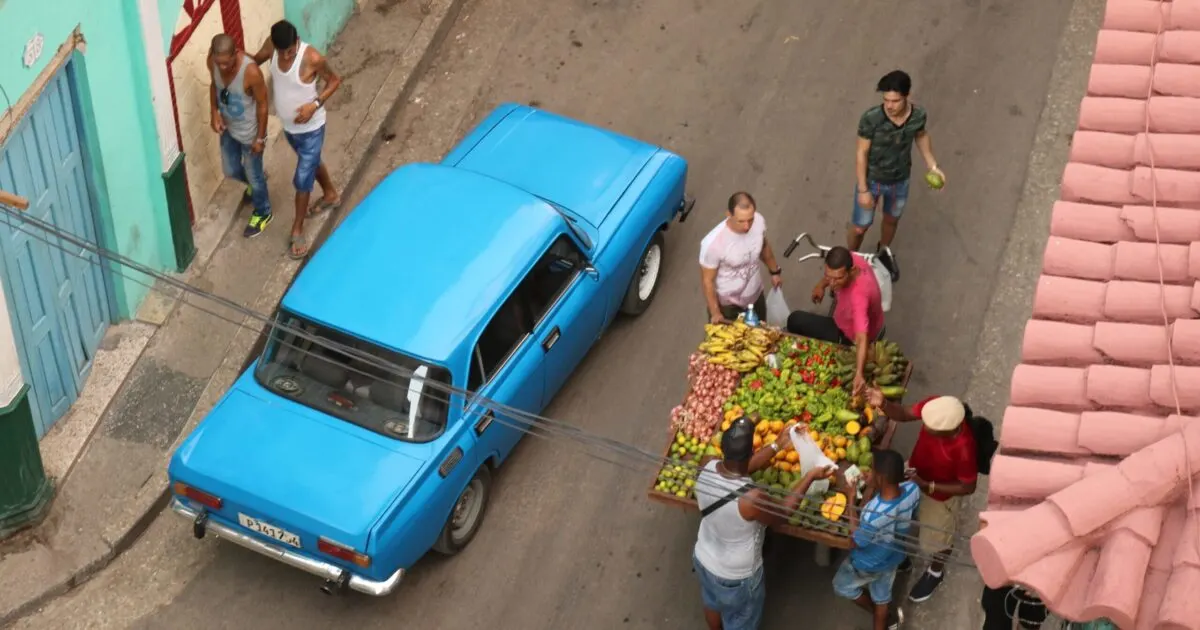 Anisah and I arrived in Cuba late, around 7pm. It was already dark outside and thunder-storming – lightning, heavy rain that soaked through my papers.
The airport was very basic and very stringent with Covid (masks, stalls and many checks) but we cleared security swiftly and had only our backpacks as a carry-on.
Outside, there were taxi drivers holding names, and, surprisingly, they weren't at all pushy. Our hostel was supposed to arrange a driver to take us directly there, but upon ringing twice (and spending a daunting £3 per minute on the calls), it appeared the driver was stuck in his house due to the storm.
We ended up in a yellow, licensed cab (which cost 25 euros – but down to 20 when the lady hosting us paid on our behalf).
I felt a little unnerved in the taxi, probably because I was exhausted, and because without maps, the driver relied on memory and locals in Havana for directions – and there weren't many outside due to the torrential rain.
Entry 2: Ubud, Bali (Thursday 20th June, 2019)
Woke at 1am for the Mount Batur sunrise trek.
Mount Agun nearby "coughed" up lava three weeks ago, according to our guide.
1,700-metre climb – our time was 1h35 but it felt way longer.
Very steep, gravelly, and one of the toughest climbs I've done in my life. At one point, I told Jess, "Go on without me".
I ate a boiled egg and a banana at the top. I was still starving.
Monkeys and dogs were fighting on the mountaintop.
Monkeys almost stole my bag. They successfully stole a purse from another lady.
We lost Pablo (Goncalo's cousin) at the top of the mountain. The guide (jeans and sandals) was going to leave him behind, but we refused.
Entry 3: Havana, Cuba (Monday 31st January, 2022)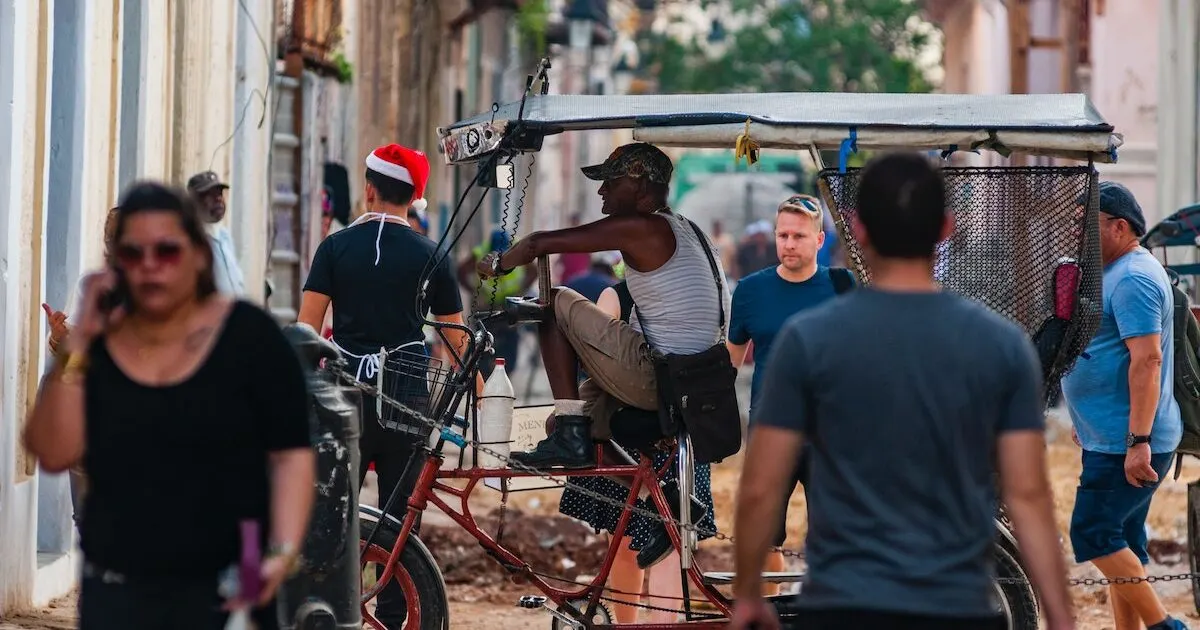 Our host gave us the cheque. We were short by 700 pesos. We went to hunt down an ATM. The ATM declined my card, as did the second ATM… and then the third ATM.
We started to panic, so we went to the Kempinski Hotel in Plaza Mayor to use their WiFi to contact my bank. It quickly emerged that the WiFi had completely cut out city-wide. At this point, we really started to panic. We had to leave for the airport in one hour.
We'd used up all of our options, so I told Anisah we'd have to ask someone for money. She was very dubious. We were walking down my favourite street when I spotted an older man and a younger woman, both blonde, looking lost and carrying cameras and bags.
I took off my mask and asked 'Ingles?'. Nope, they spoke Spanish. In broken Spanish/English, I started to explain 'plane' (hand motion), 'Londres' (London), 'desperate', 'taxi to airport', and 'short by 700'.
They replied, 'No, a taxi should be 20'. They thought I meant euros! I said, 'No, no. 700 pesos'. He nodded, 'Oh, good price!'. To my disbelief, he pulled out a fat wallet filled with US dollars and pesos, and handed me a 500 and a 200. I nearly cried, but settled for tapping the lady's arms and doing a prayer hand motion. People are truly good at heart.
Travel journaling: How do you make a memorable trip?
There are two halves to creating a travel journal. The first half is the part where you explore, observe and investigate.
The second half is the part where you write or create.
If one half of the formula is missing, you won't have a travel journal at all.
Similarly, a travel notebook that documents seven days spent beside a swimming pool, tanning and reading a book, is unlikely to be as riveting as a travel journal that documents a journey into Dubrovnik's old town, a bus ride through central Vietnam, wild swimming through waterfalls in Cuba or a cruise over the backwaters in Kerala, for example.
1. Research your trip.
A great motto, and one I live by, is 'plan to travel without a plan'. If you want to make your trip memorable, it's just as important not to over-plan as it is to dive in headfirst without a scooby of what you are doing.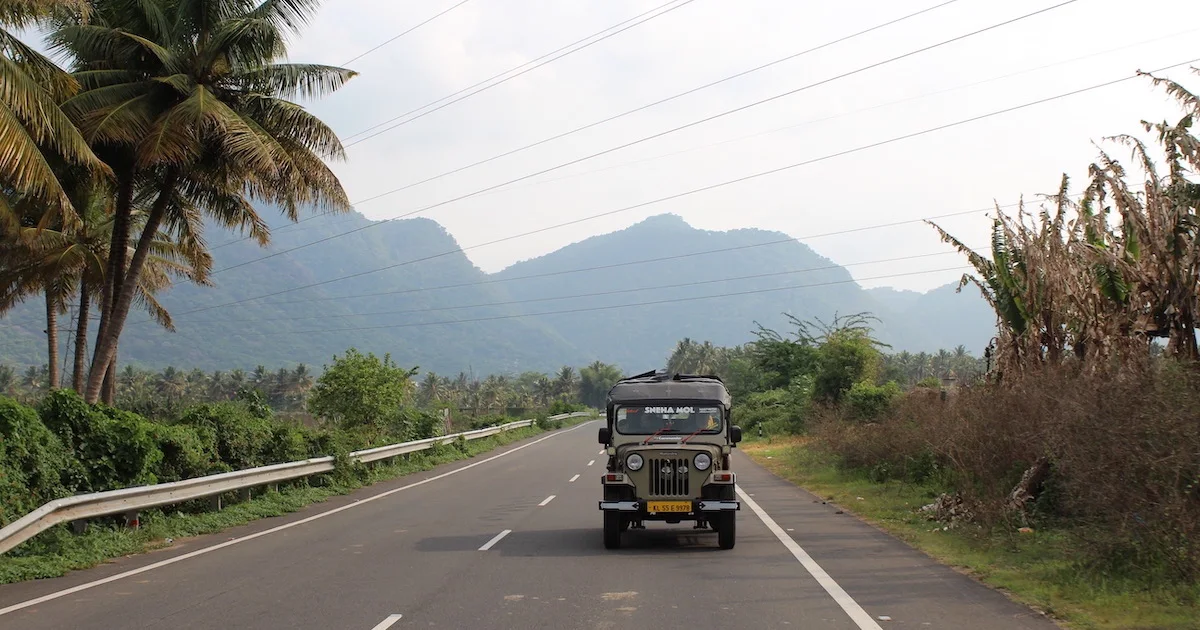 Research enough so that you have a huge backlist of itinerary and destination ideas. Make a list of local accommodations that you like the sound of. Book essential, long-distance travel only.
You don't know what will happen on the trip: delays, unexpected new acquaintances, weather events, romances, and so on.
Sometimes, the most interesting stories form from following your heart or your intuition, so if you've planned every single detail, you'll end up boxed in.
Here are some ideas for your research:
Research blogs to get practical advice from those who have visited a destination or attraction previously.
Confirm the main modes of transport, currencies, and WiFi accessibility in your chosen destination. Practical details matter.
Create a list of destinations and activities you'd like to engage in.
Highlight your non-negotiable activities, desirable itineraries, and nice-to-have experiences. That way, you know which activities are the most important to you.
Try to avoid tourist traps and opt for more authentic, local or offbeat travel experiences. These are often the most interesting experiences to write about.
2. Book your flights.
After your research is complete, the first thing you need to do is to book your flights. Skyscanner should be your go-to tool to search for flights. It scans the internet for the cheapest deals, routes and even the most eco-friendly transport options. Google Flights is another useful tool, which you can use to confirm that you've found the best deal.
3. Book interesting accommodation.
The accommodation you book has a direct impact on your travel journal entries. It can create drama, it can spice things up a little, or it can act as a relaxing backdrop.
Unique accommodation might liven up your entries: search for things like treehouses, camping tents, shepherd's huts, and themed resorts.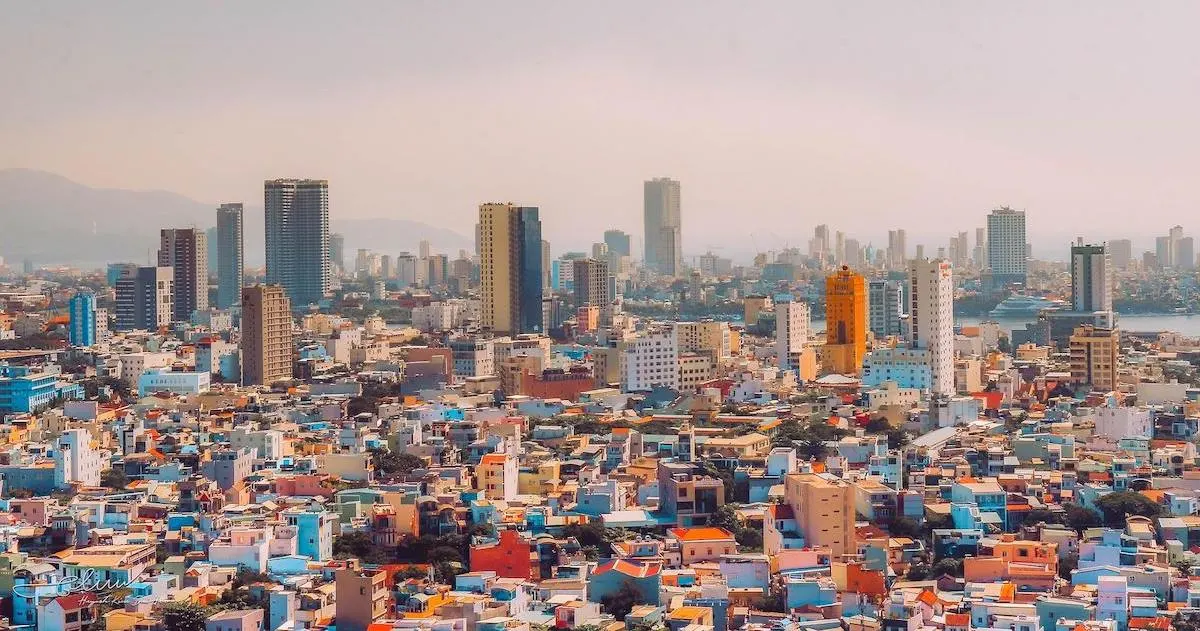 The following sites are my go-to websites for booking accommodation that will jazz up my travel journal entries:
Booking.com: Booking.com has a wide selection of accommodation, including eclectic stays. I also find that it generally has the best price, compared to other booking websites advertising the same hotel or accommodation.
Hostelworld: Staying in a hostel is one of the best ways to introduce new, wise and quirky characters into your diary. As most hostels have communal spaces, it's very easy to delve into a deep conversation with a stranger, which is often one of the most interesting parts of travel journeys.
The act of staying in a dorm room or shared accommodation is eventful in itself; you don't know what sorts of stories you might get out of one night spent in a dorm room. Was there a fight for a particular bed? A sleep talker? Late-night card games and conversations?
Homestay: Homestay specialises in accommodation where you stay in the home of a local. This is a brilliant option for those who are writing a travel diary, because it enables you to connect with the community, learn about local customs and have a more authentic travel experience.
4. Engage in more offbeat travel experiences.
Generally speaking, you won't get as much of a story out of a tourist trap as you will out of a more unusual or hands-on travel experience. After six years of travelling, this is the biggest lesson I have learnt, and exactly why my blog specialises in offbeat travel experiences.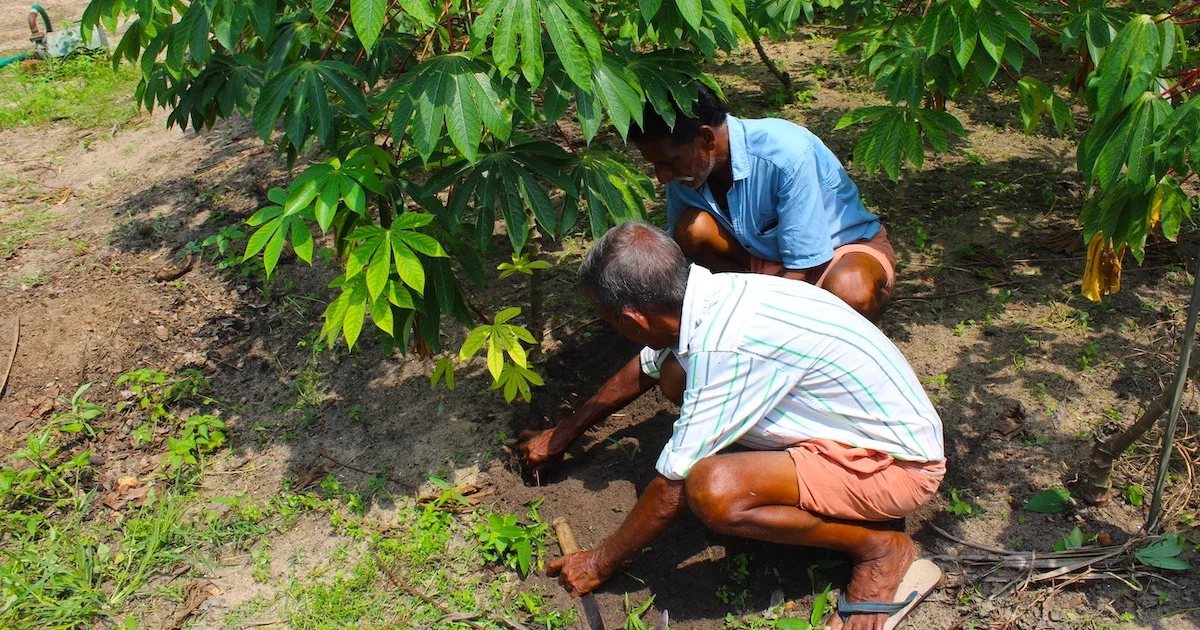 So, how do you find offbeat travel experiences for your travel journal?
Ask at your hotel or hostel for local-led activities. Questions such as 'where do you eat?' or 'where do you go to party?' are also great ways to find local spots over tourist traps.
Search for unique travel experiences on GetYourGuide. They list local-led travel experiences, which are a great way to meet fellow interesting travellers and get an insight into the offbeat sides of a destination.
Use tour organisations that label themselves as 'local-led', 'experiential', 'offbeat' and 'immersive'. These are tailored towards giving travellers unique, hands-on experiences, and not taking you on the usual tourist trails.
Travel journaling: How do you write a travel journal that is worth reading?
Not everyone wants to share their travel journal. However, if you do want to write your travel diary for an audience – whether that's family, friends, an online following or a potential future publisher – it's going to need to be worth reading.
1. Make your first draft in a physical travel journal.
Writing in chronological order and as soon as possible after the events happen, make your first draft in a physical travel journal.
Remember, that you're going to edit your travel journal when you're back home, so the most important thing isn't writing perfectly. It's about being consistent with your writing schedule and getting the details down on paper.
2. Be as specific as possible.
Specificity is even more important if you're going to share your travel journal in one form or another.
Use exact times, exact dates, full names, ages, and detailed physical descriptions. This will bring your story to life, especially for those who weren't there to watch it unfold in person.
3. Feature specific characters.
Just as a novel would be incomplete without a series of in-depth and interesting characters, your travel diary should also feature characters.
It doesn't matter if they're fleeting and disappear after an entry or two. The important thing is that your reader can envision and relate to your character.
That might mean describing them physically, disclosing their name (or pseudonym) and age, as well as describing their little quirks and mannerisms.
You should try to quote them directly when possible, and explore their mindset and their backstory.
4. Write up your travel journal.
When you arrive back home, write up your travel journal into a digital format, correcting spelling and grammar mistakes as you go. This will create a second copy of your journal, just in case anything happens to the physical copy.
5. Edit your travel journal.
If you're going to be sharing your travel journal, the most important part is the editing process. Your journal may only need a light edit, which corrects any spelling or grammar mistakes and makes it more legible.
However, it may need a deeper edit if you're truly going to post it online or send it to a publisher. The execution, plot, and characters will be more important in this case.
Traveling journaling: Types of travel journals
There are several types of travel notebooks, and they all have their specific advantages and disadvantages.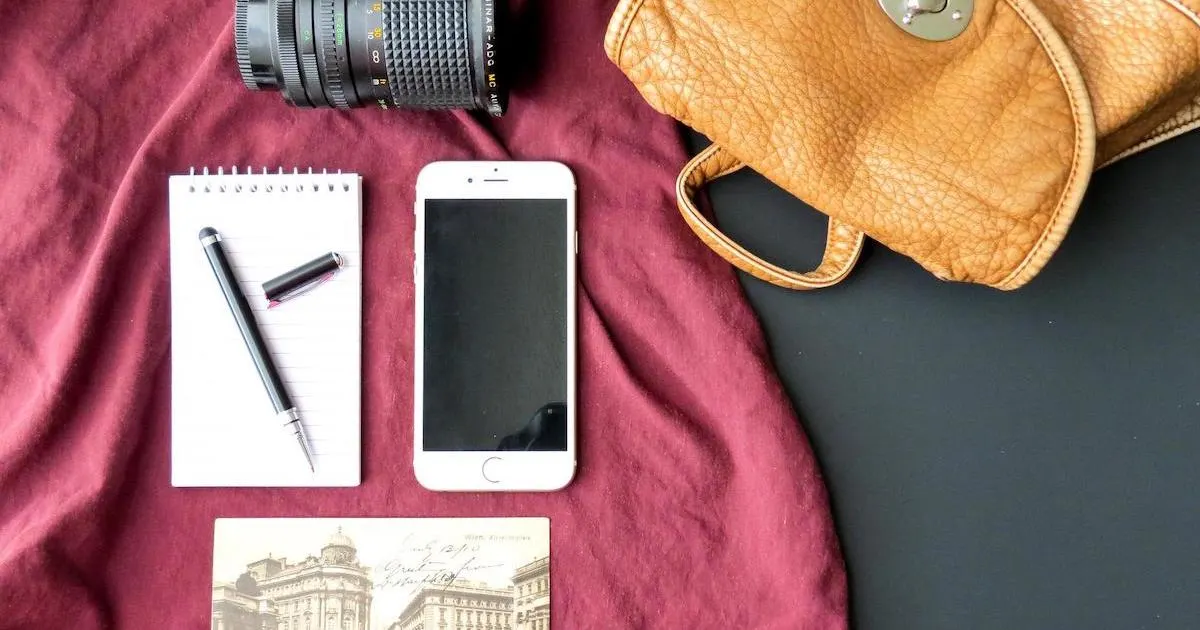 There are also some clear criteria you should be looking for out of a high-quality travel notebook:
Number of pages: The number of pages you'll need will depend upon the length of your trip. If you're travelling long-term, it's better to have a notebook with a large number of pages rather than several, smaller notebooks which will take up more space overall.
Paperback or hardback: While a hardback notebook is more durable, a paperback journal is more lightweight. If you're limited by space or weight limits, opt for a paperback.
Size: Notebooks come in a variety of sizes, such as A4, A5, or A6. In general, an A5 notebook is ideal for a travel diary because it's compact enough to carry in your packed or day luggage, but not so small that you'll run out of space quickly.
Line size: Unless you have large handwriting, a journal with fairly narrow line sizes is ideal, because you can fit more writing onto one page, and therefore into one notebook. You could also choose a notebook without lines at all, which gives you more freedom over the size of your handwriting, but can end up with messy, undulating lines.
Paper thickness: Thinner paper is usually ideal, unless you are planning on painting, colouring-in or using heavy ink. Still, bear in mind that ink can bleed through the paper if it's too thin, ruining other pages in your diary.
Binding: The binding of your notebook is important too. Ideally, you want a notebook that can spread out flat while you write and one where you don't need to hold the edges of the pages down. A spiral-bound notebook is ideal over a smaller, tightly-bound notebook, in this case.
Traveling journaling: A6 travel diaries
Best for: Weekend trips
Travel journaling: A5 travel dairies
Best for: Longer trips
EMSHOI A5 Notebook: With the option of lined, dotted or squared pages, the spiral-bound EMSHOI notebook has 640 A5-sized pages. It also has a water-resistant PVC cover.
Antony Olivier Leather A5 Notebook: This is an A5-sized version of the high-quality, leather Antony Olivier notebook. It includes unlined 200 pages and a journal enamel pen.
Silvine A5 Executive Soft Feel Notebook: The Silvine 15 Executive Notebook has 160 pages with a sewn case, inside pocket and ivory paper.
Travel journaling: Watercolour travel journals
Best for: Artists
Seawhite A5 Travel Journal: This notebook has 60 pages and a back pocket. It's also completely vegan.
Hahnemuhle Watercolour Book A5: This sturdy hardback book has 30 sheets of natural white fine-grain paper, ideal for panoramic paintings.
Tumuarta Watercolour Journal: Designed as a travel watercolour notebook, this journal has 48 pages, made of 25% cotton. The pages can tolerate light washes and they're micro-perforated, so you can tear out a page if you need to.
---
A travel journal is a great place to jot down travel affirmations if you experience anxiety or nerves before or during a trip or to write down packing lists and other plans. See where I've been to start planning your next trip.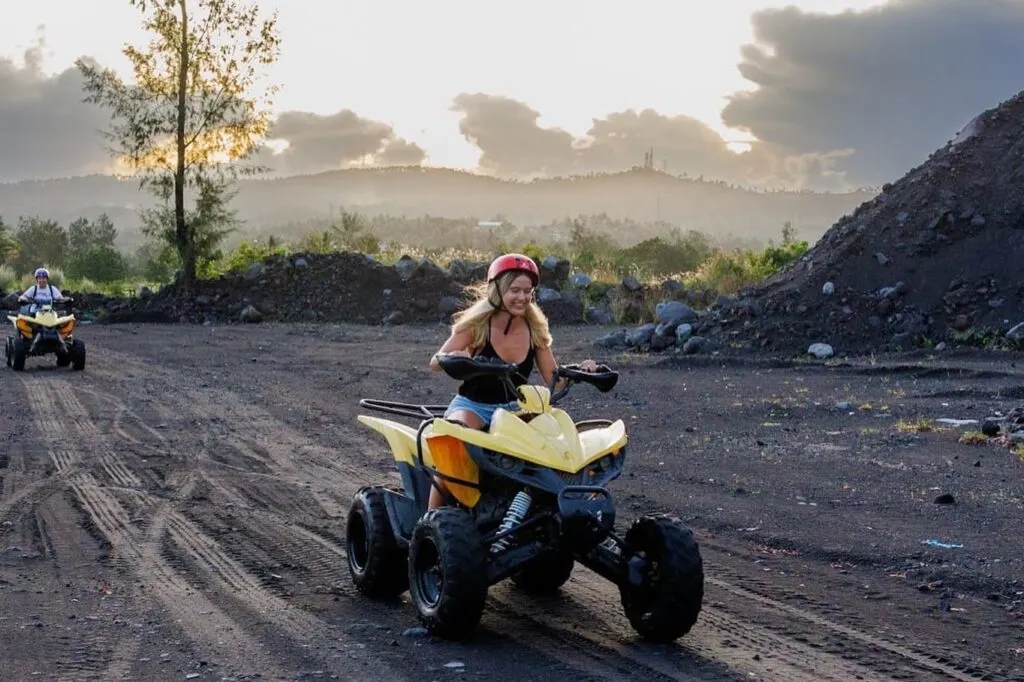 AUTHOR: KATIE TREHARNE
I'm Katie, the owner of Escape Artist Katie and a full-time digital nomad. I have been travel writing in some shape or form since 2018, including writing for luxury travel magazines. I hope you found my article useful – find out more about me here or keep up with my travels on Instagram. I'm a big advocate for offbeat travel and pushing yourself out of your comfort zone.