So, you've been drawn to Alleppey by its backwaters lined with houseboats and bushy water hyacinths, and the next step is finding things to do at Alleppey and its backwaters. Look no further. Dubbed 'the Venice of the east', Alappuzha (or Alleppey, as most people know it) is a small city sandwiched between the Arabian sea and a huge system of salt and freshwater backwaters including rivers, canals, and lagoons. The city is also part of the Alappuzha district, which has miles of waterways across southwest Kerala.
Alleppey is popular and rightly so. Many travellers in India come to Alleppey to cruise and sleep on houseboats crafted from materials such as wood, bamboo, and coir. Others come for the watersports, birdwatching, and fishing. This backwater and beach destination is one of the most popular tourist destinations in Kerala, India's southernmost state.
However, don't be fooled into thinking that houseboat cruises and water activities are the only things to do at Alleppey and its backwaters. The following article will help you to explore Alleppey in a more offbeat way too. This includes activities such as coir weaving, village walks, and toddy shop visits. As well as 16 essential and offbeat things to do in Alleppey, I've also covered exactly what Alleppey is famous for, its location, what to do in Alleppey at night, its annual snake boat race, and a one-day or two-day itinerary.
If you're looking for inspiration for other popular destinations in Kerala, I also have guides for your Munnar itinerary and places to visit near Thekkady – and everywhere, you can browse the best food in Kerala district.
Where is Alleppey?
Alleppey is a city in the Alapuzzha district of Kerala, India's southernmost state. Located an hour's drive south of Kerala's capital city Kochi, it's very easy to get to by car or taxi. There is a train station near the beach, which connects Ernakulam (a station in Kochi), Kottayam, and Kayamkulam. Alleppey is 25 minutes' drive south of Marari, a traditional fishing village, and 50 minutes' drive from Kumarakom, a lakeside destination dotted with eco resorts.
What is Alleppey famous for?
Alleppey's backwaters have earned the district a reputation as 'the Venice of the East'. So far, they've been by far the biggest draw for tourists. Many come to Alleppey looking to bed down in a houseboat or take a short day cruise over the canals and lagoons. Others flock here in August with the sole intention of witnessing Alleppey's famous Nehru Trophy Boat race. The snake boat race features 100-foot-long snake boats battling to win a race, while traditional boat songs play in the background. It takes place every second Saturday in August.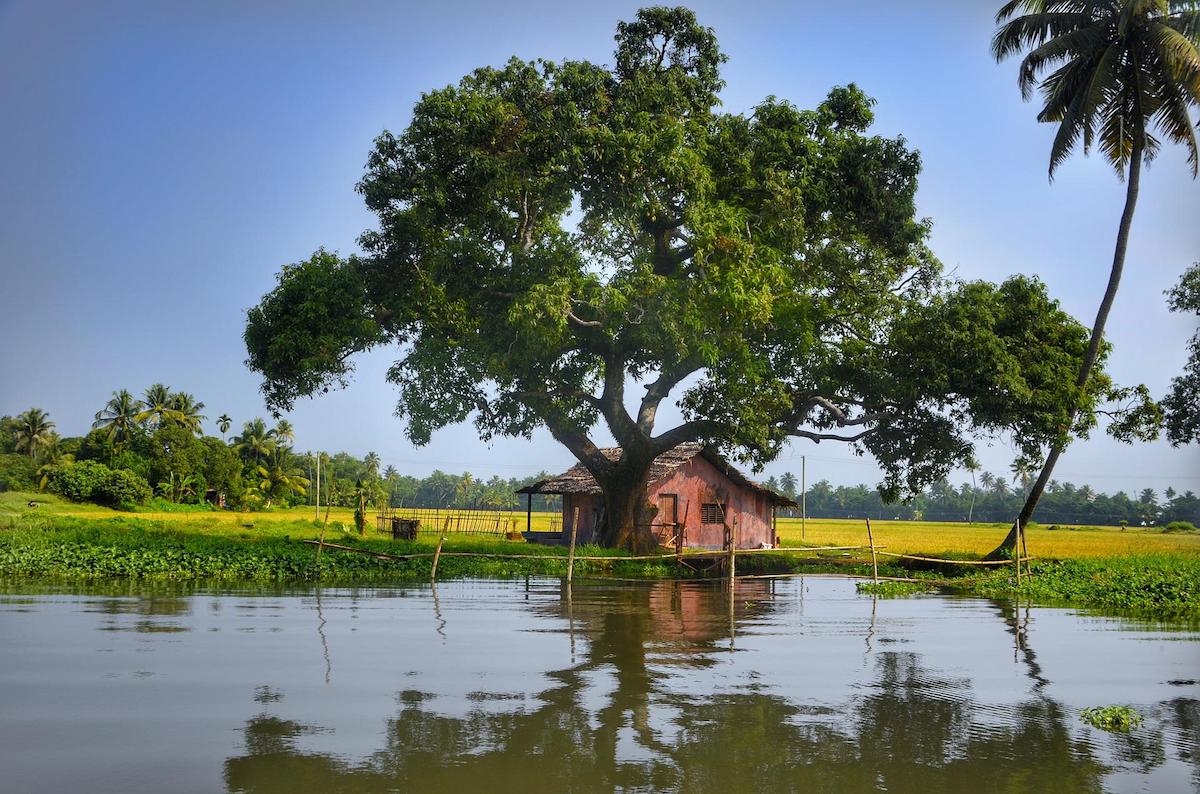 With its backwater and seafront location, fishing is big in Alleppey. However, this part of Kerala is also fondly named 'paddy land' due to its vast rice paddies. The district is a big player in the coir weaving industry, as the land has heaps of coconut trees (coir is a robust fibre extracted from the coconut husk). Similarly, it has a lively toddy-tapping industry, which produces a weak spirit made from the sap of palm trees.
To summarise, Alleppey is famous for:
Its backwaters, including canals and lagoons.
Houseboat cruises and shikara boat rides.
Outdoor activities and watersports.
Annual snake boat races.
Coir weaving, fishing, toddy tapping, and farming.
Is Alleppey worth visiting?
Alleppey is a well-trodden destination, on Kerala terms anyway. There's an obvious reason for that: its backwaters are simply stunning. In short, Alleppey is worth visiting if you're a fan of a slow-paced rural atmosphere and natural beauty, houseboat cruises, or learning about the daily lives of coir weavers, toddy tappers, and fishermen.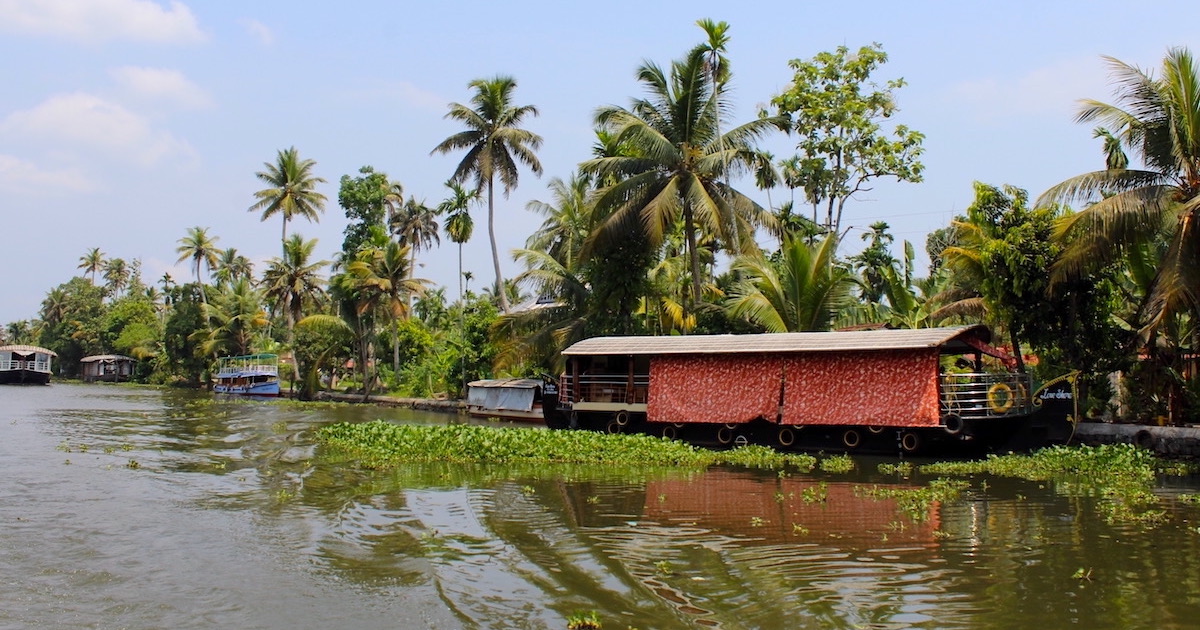 If you're looking for a slightly more offbeat backwater destination, then you might want to investigate Poovar or Thiruvanathapuram in south Kerala. Still, offbeat and experiential tourism organisations such as Tentgram or Route 49 will help you to explore Alleppey in a more hands-on, offbeat, and eco-conscious way.
18 Things to do at Alleppey and its backwaters
1. Go sunrise or sunset kayaking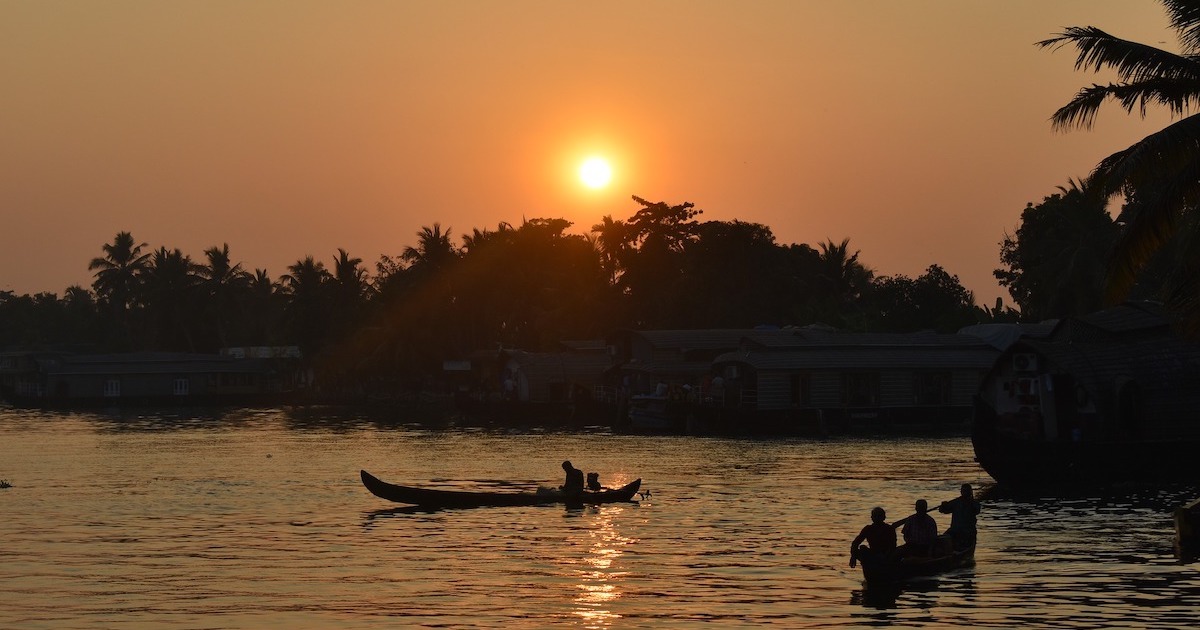 Want to get up, close, and personal with Alleppey's backwaters? Then, ditch the houseboats and captain a smaller water vessel such as a kayak. When you're paddling over the canals and lagoons, you'll be free to run your hands over the water lilies and water hyacinths as you go and get close-ups of birdlife such as kingfishers and Indian cormorants (these little guys look like miniature Batmans).
On a sunrise or sunset kayaking tour, the atmosphere is even more special; many of the fishermen check their nets at this time of the day and villagers head into the water to bathe. Tentgram runs a sunrise or sunset kayaking experience on Alleppey's backwaters. When I paddled with them, I had a few young, giggling boys from the village hitch a ride on the back of my kayak for a few metres.
2. Take a village walk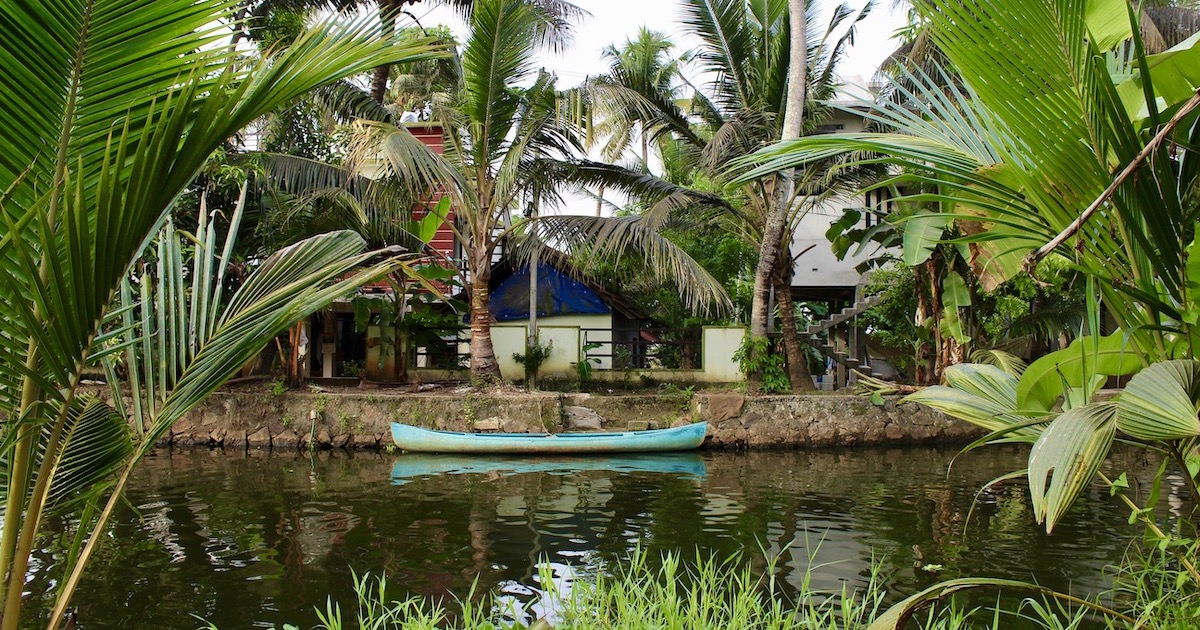 When you look up Alleppey, you may see luxurious houseboats on the front of travel magazines. In reality, most of Alleppey is made up of villages based around rice paddy fields, canals, and lagoons. Many of the villagers work in the fields, farm for fish, or weave coir for their livelihoods, and head into the city on the public ferry. It's not uncommon to see schoolboys playing football in freshly-harvested rice paddies or villagers bathing or rinsing their clothes in the backwaters.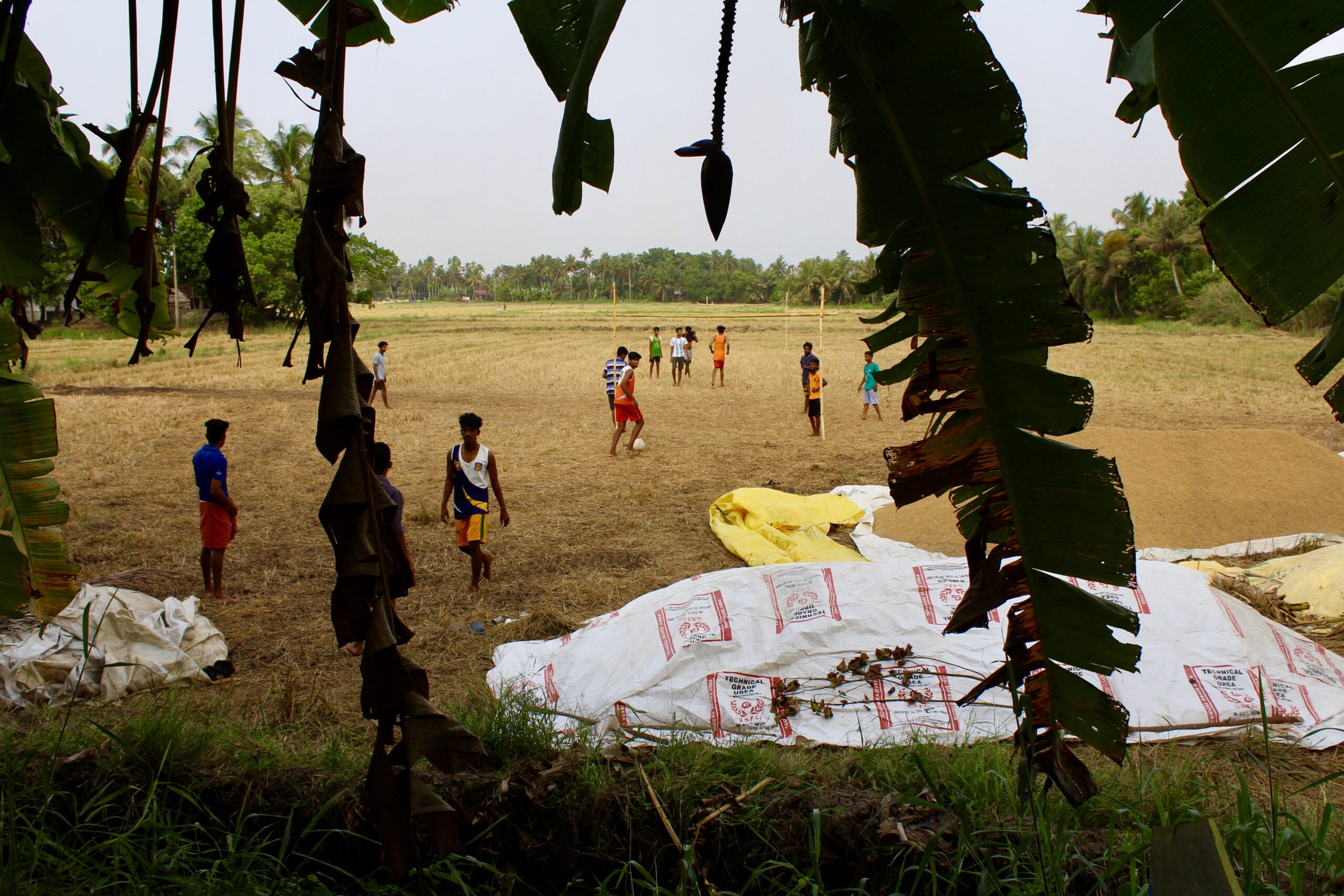 To get an insight into the way of life in the villages, village walks are organised by your hotel, homestay or hostel, and eco tourism groups.
3. Feast on Sadya, a traditional Kerala meal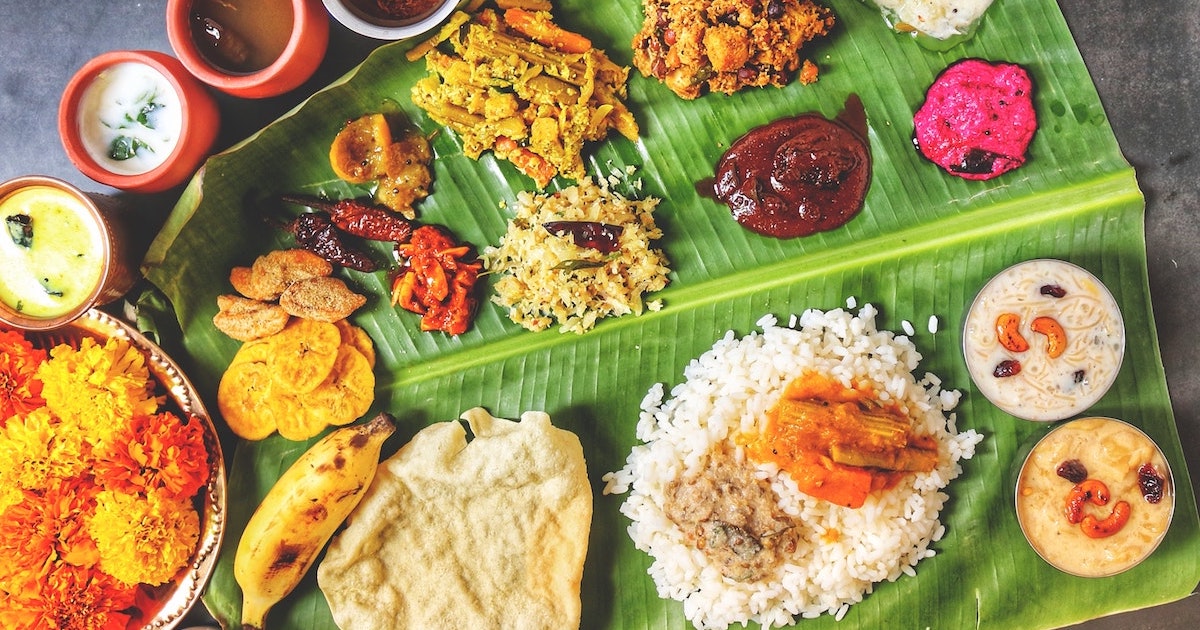 If you're yet to be acquainted with Sadya, a traditional meal and a prime example of the best food in Kerala district, you're in for a treat. Sadya is traditionally served at banquets, but nowadays, you can grab a Sadya-style meal in many joints across Alleppey (and other Kerala districts).
The waiter will gradually serve you a rice-based vegetarian meal, depositing red rice, condiments, and spicy curry dishes onto an open banana leaf. Sadya features delicacies such as sambar (thick vegetable gravy), parippu (lentil with ghee), and thoran (sautéed vegetables). Traditionally, it comes with pappadam, ripe banana, and banana chips coated in jaggery.
Regardless of the journey your tastebuds will go on, Sadya is a significant Kerala tradition that you can easily engage in. So, practice scooping and eating the food with your right hand, the traditional way.
4. Try toddy, the local spirit
Toddy looks more like milk than it does an alcoholic beverage. Yet, trying toddy is a rite of passage in Alleppey. The sweet palm wine is tapped from palm trees and those who do it are professionals. They scale palm trees, pierce a hole in the palm flower at the top of the tree, and use a tool to suck out the sweet sap. The sap ferments naturally when it meets the air, resulting in a mild spirit with an alcohol content percentage of around 6%.
Most of Kerala's toddy shops are concentrated around Kuttanad's backwaters, so look out for banners advertising toddy stalls, and see what you make of this sweet beverage. Bear in mind that some toddy stalls will mix toddy with non-filtered water; you should check that it is mixed with filtered water to avoid sickness.
5. Watch the toddy tapping in action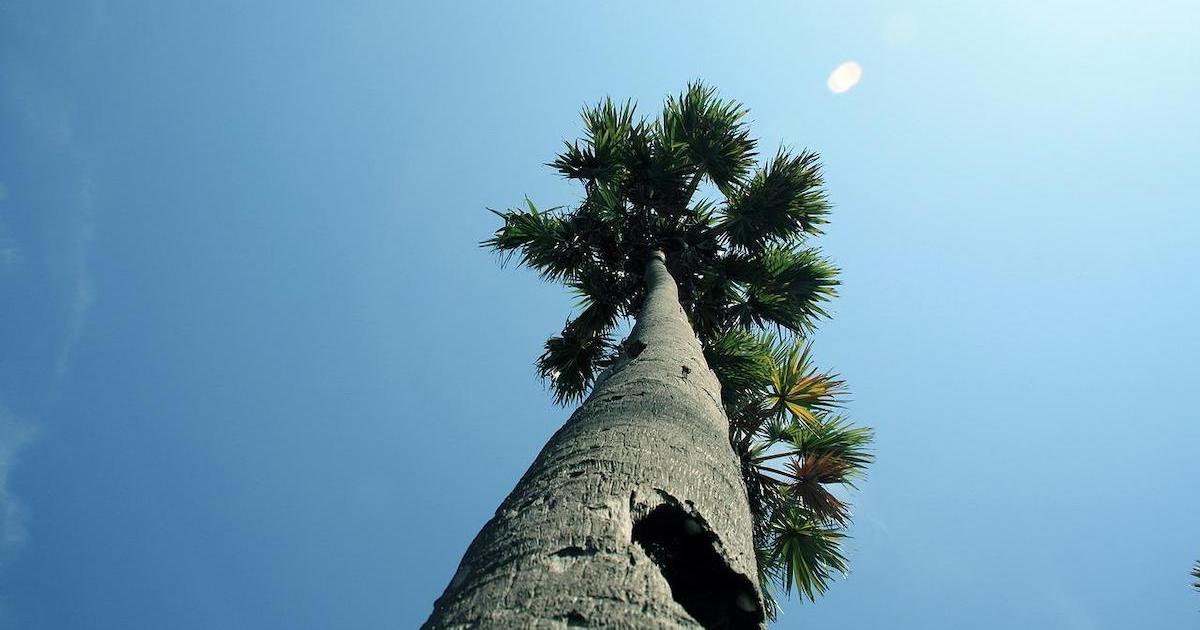 Once you've tasted the toddy yourself, track down some toddy tappers to see how the professionals do it. Most are strapped in using a harness, but many workers will scale the palm trees freely. Toddy tapping trees are easy to find because there will be black bowls strung from tip of the trunk. Most houseboats or hotels will organise for you to meet a toddy tapper, even if it takes a little planning. Just ask at the desk or ask a local if you feel comfortable enough.
6. Taste fresh karimeen dishes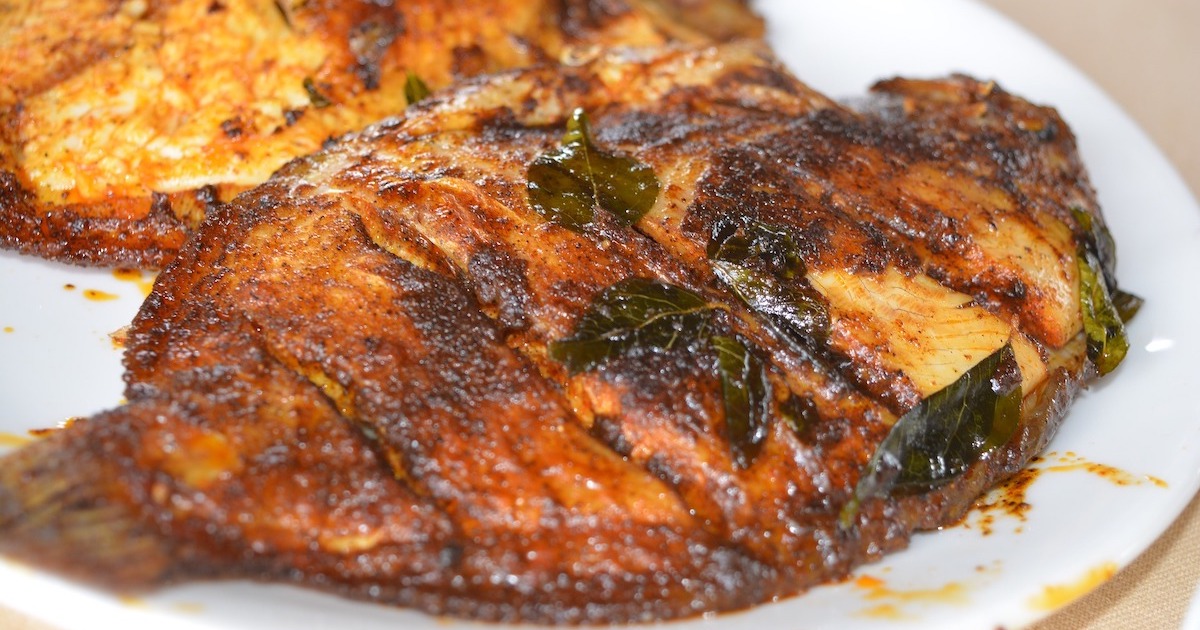 To go to Alleppey without tasting karimeen fish fry would be a real shame. Karimeen or pearl spot is a fish native to Kerala's backwaters, so naturally, Alleppey is one of the best places to get fresh karimeen. Karimeen pollichatthu is baked in a banana leaf and smeared in spices such as curry leaves, ginger, garam masala, turmeric, and garlic. The characteristically-round fish dish is an Alleppey special.
7. Take a sunset picnic at the beach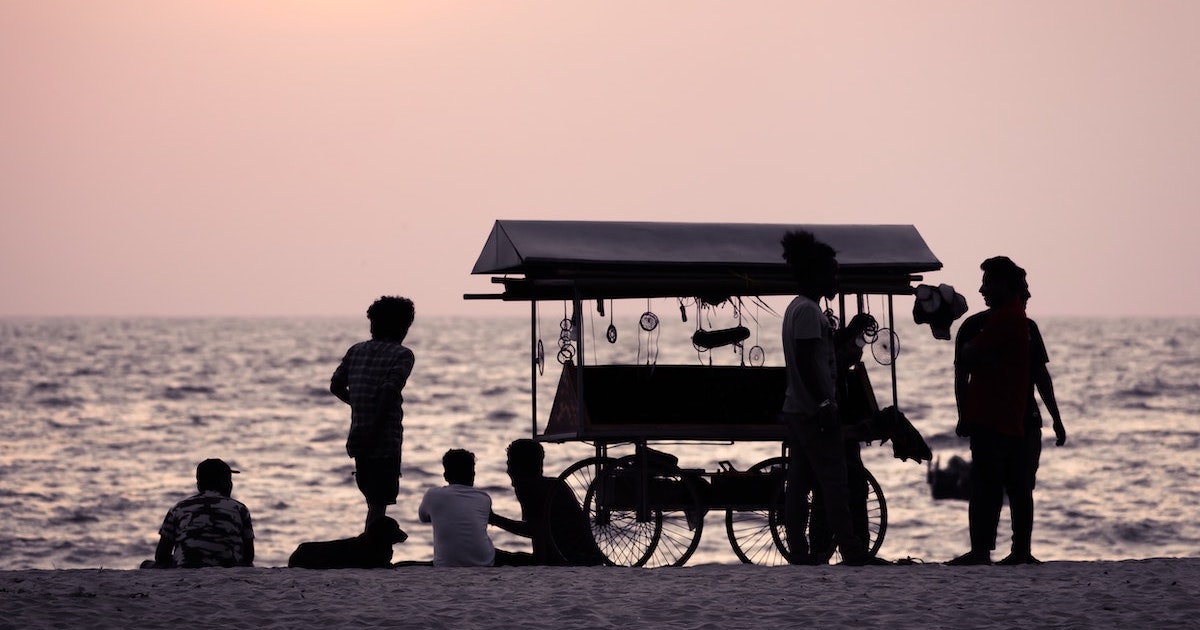 It's easy to forget that Alleppey is also a beach destination. Alappuzha beach attracts plenty of locals, who come down to the waters' edge to watch the waves and the orange orb dip below the horizon. When locals visit the beach, it's not usually a swimming affair. They might take a picnic, bathe, splash in the waves knee-deep, or wait for the sunset to happen. As such, Alleppey's beach has become a popular picnic spot with a designated picnic area.
Watch the sunset, scrape the jelly out of a coconut sold from the local stalls, and check out the pier, which is over 140 years old. Between 3pm and 4.30pm, visitors to the beach can climb the 150-year-old lighthouse that looks out over the waves.
8. Take a houseboat cruise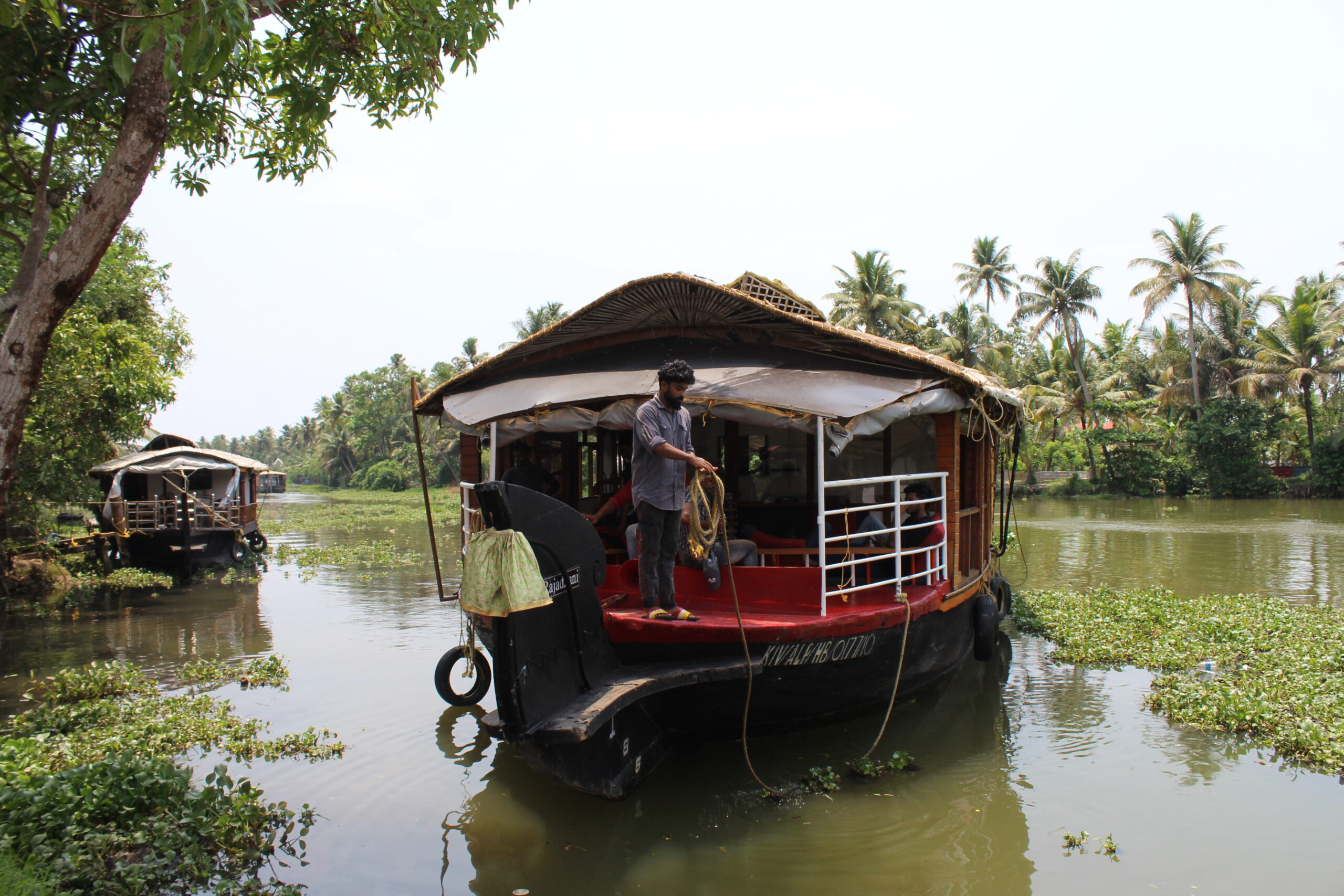 You may want to experience the infamous Alleppey houseboat cruises while you're here. The houseboats originate from Kettuvallams, boats with thatched roofs, wooden hulls, and coir-woven jackwood that have been used for centuries to shift rice and spices around Kerala's backwaters. Nowadays, the barges have been transformed into liveable vessels with a kitchen, balcony, and bedrooms (some of which can be surprisingly luxurious, depending upon your budget).
Most of the boats are made from natural products like bamboo, coir, cashew nut resin, and wood from arecanut trees. Solar-powered lighting is quite common nowadays, making them a fairly eco-friendly way to (indirectly) experience a Kerala tradition.
9. Witness coir weaving in action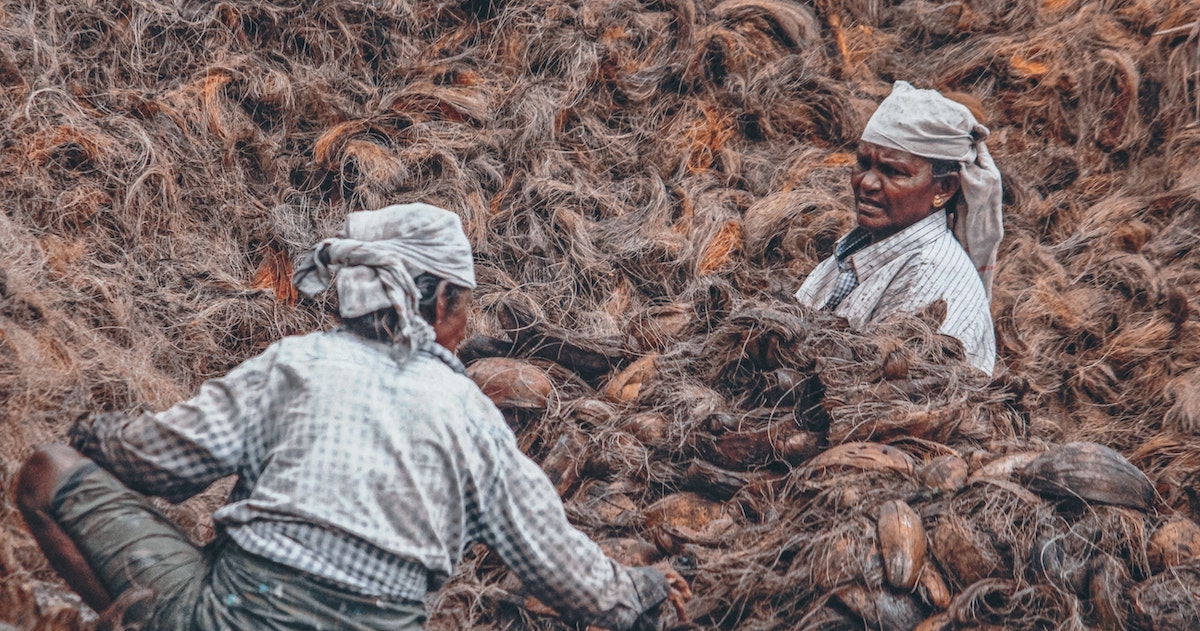 Coir, a fibre taken from coconut husks, is used to construct everything from houseboats and rowing boats to mattresses, beds, mats, handlooms, rope, rugs, and coir-based conditioners. Since Alleppey has such a huge amount of coconut trees, the region has come to account for 61% of coconut production and 85% of coir products in Kerala.
Many of the craftswomen will demonstrate coir weaving for tourists or even let you have a go. Most hotels, homestays or hostels will arrange this tour for you. This usually includes a visit to a coconut rope factory, where the artisans use complex wheel-driven machines to spin the fibre.
10. Try your hand at fishing
Fish fry has to get to your plate somehow. When you're strolling or cruising around Alleppey, it's likely that you'll pass locals spearfishing or using nets to snare fish, prawns, lobsters, crabs, clams, and oysters. If you'd like to give fishing a try yourself, many houseboats provide a balcony with angling equipment and select tour agencies arrange sea or lake fishing with live bait and expert local guides.
11. Take a (sunset) shikara boat ride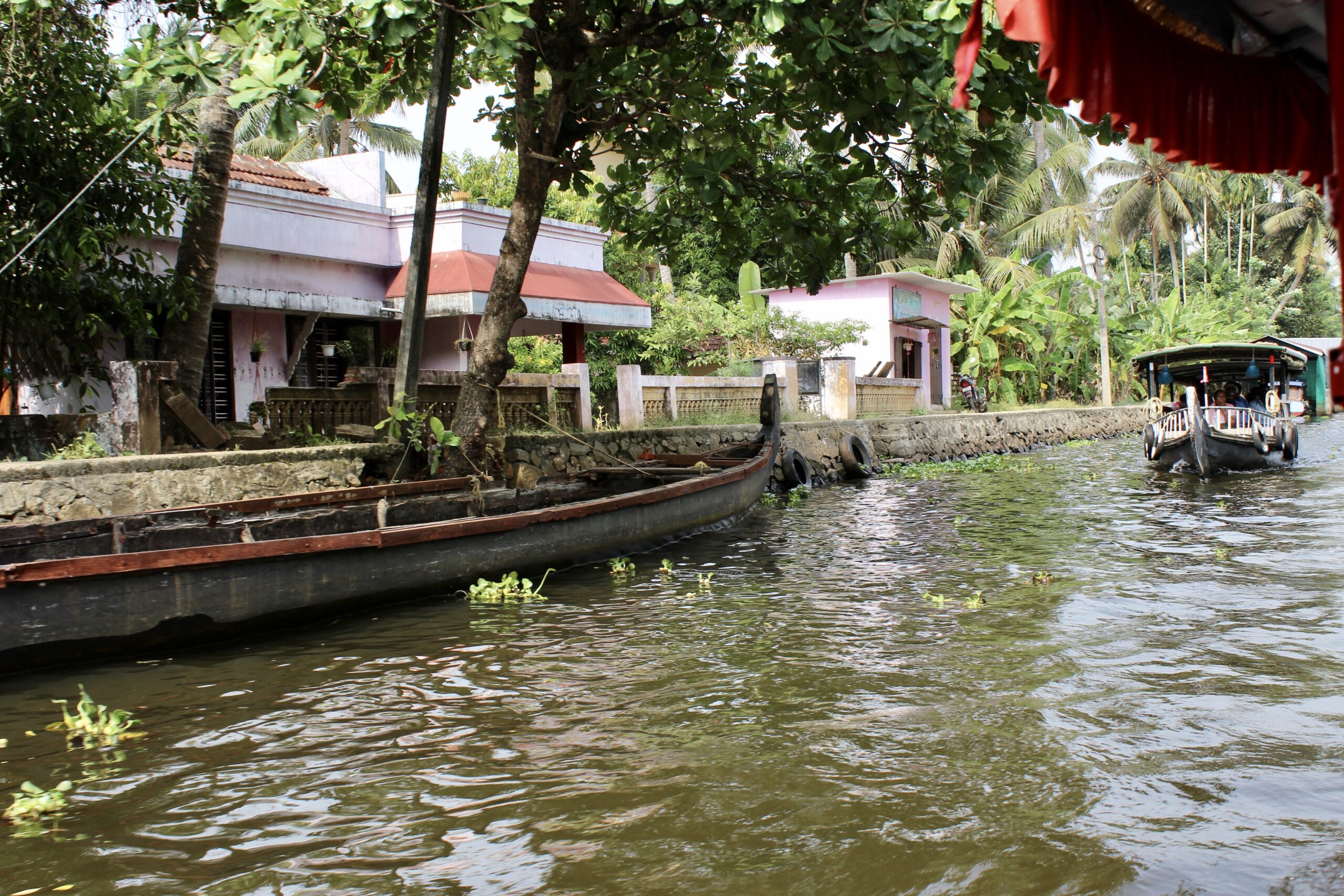 Houseboats aren't the only options for a scenic cruise along Alleppey's backwaters. Shikara boats are smaller, traditional vessels crafted from wood and bamboo. They can seat between four and 20 people. They often have a roof, covered with a red, tassled cloth to protect voyagers from the sun. Watching the tassels flutter at sunset is a peaceful way to end the day, and as with a kayak, you'll get better contact with little details such as ducks wading in the shallows or public ferries parting the water.
12. Temple hopping
Enough with the birds, backwaters, and the ocean. Those who'd like to get a glimpse into the village temples can take themselves temple hopping. Alleppey has handfuls of temples. Most of the temples were built around 790 AD and many are dedicated to village deities. They include the Ambalapuzha Sree Krishna Temple, which has traditional Kerala-style architecture and is well-known for its sweet palpayasam, a rice and milk dessert presented to the deities and visitors to the temple.
13. Go on a towpath bike ride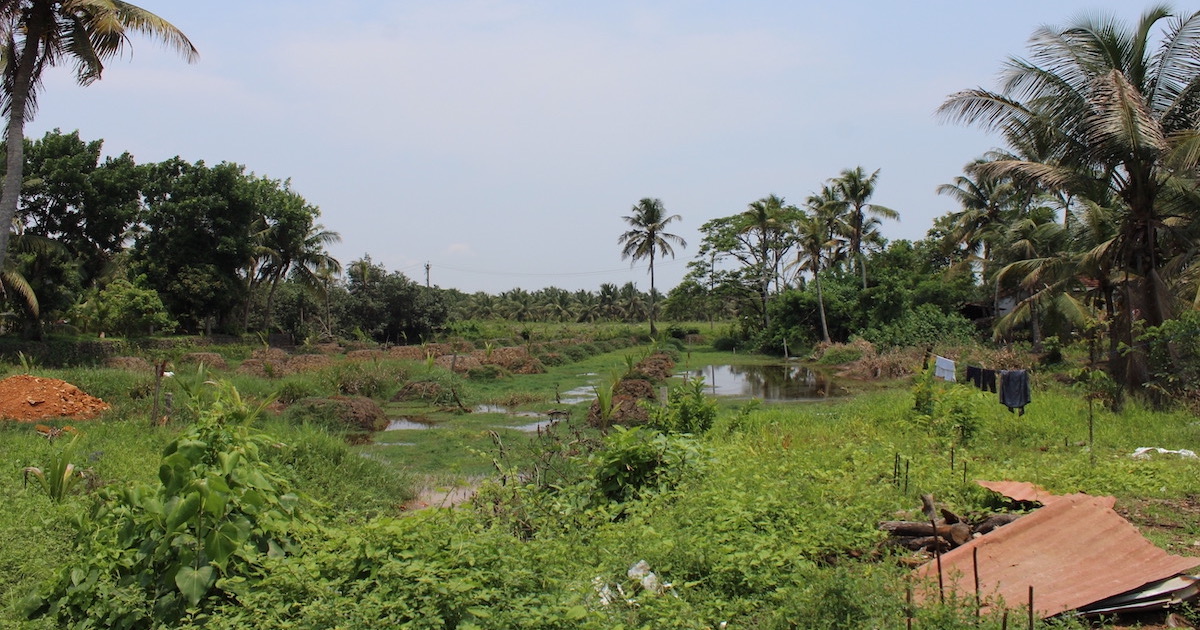 Let the wind whistle through your hair away from the water. One way to take in the backwaters from the land is by cycling along the towpaths and village dykes. There are shops across Alleppey that hire out pedal bicycles for a reasonable price, and many hotels, hostels or homestays have wheels for hire too.
14. Explore the village of Kuttanad
Kuttanad, around 45 minutes' drive from the city of Alleppey, is one of very few world destinations where the farming is carried out below sea level. Expect to see extensive paddy fields (this is peak 'paddy land' in Kerala), duck farms, toddy tapping, coir weaving, and fishing. Kuttanad is also particularly famous for its spicy curries, so foodies will be able to follow up their fish curries with visits to toddy shops on the canalside.
15. Chill in a hammock by the water
Every day doesn't have to be all action. If you'd rather take a lazy day in Alleppey, it shouldn't be too hard to track down a hammock over the water. Canal-front heritage properties often have hammocks strung up between two sloping palm trees.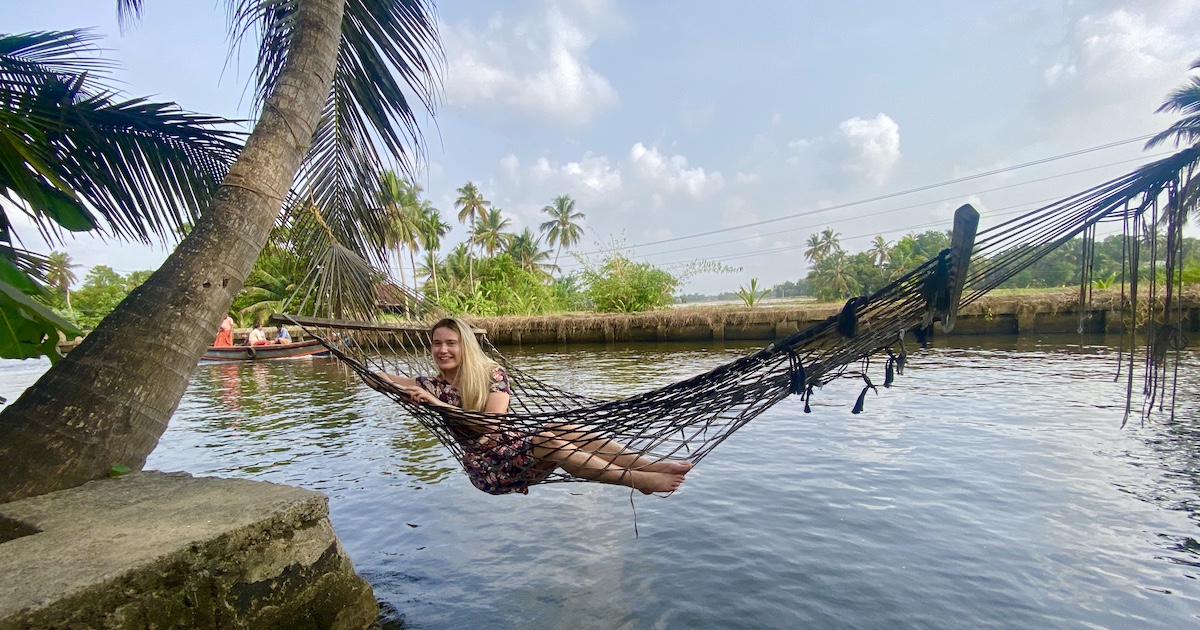 Chilling in a hammock over Kerala's backwaters at a heritage Tentgram property. Check out the Tentgram Instagram to learn more about experiential tourism in India and Kerala.
Open up a journal or book and watch the shikara boats, fishing boats and houseboats pass by. Tentgram, an experiential tourism organisation in India, has heritage properties across Kerala and India. Common features include hammocks and co-working spaces, and their Alleppey property is part of their 'Escape to Kerala' trip, which covers interesting (and offbeat) places in Kerala.
16. Pandavan rock trek
Located just outside of Chengannur, under half an hour's drive from Alleppey city, Pandavan Rock is a great spot to do some earnest exploring. The rock is named after the Pandavas, five demigod brothers from an ancient Sanskrit epic named Mahabharata. The four warriors are believed to have lived in a cave at Pandavan rock. The cave is no more, but there's a small, rocky mound on top of the hill instead. It's fun for hiking, having a clamber, and settling for a scenic picnic.
Things to do in Alleppey at night
1. Eat, eat, eat
After the sun goes down, food is the perfect thing to focus your attention upon. Whether you try karimeen fish fry, fish moilee, Sadya, or pineapple curry, dining on Kerala delicacies can easily keep you occupied for hours.
One Alleppey special is semiya payasam, which is served in a mud pot. It consists of vermicelli rice noodles, mixed with cow's milk, cardamom, dry fruit, and occasionally a sprinkle of saffron.
2. Visit a bar
Kerala isn't a dry state, so there are a few bars around Alleppey. In Kerala, the go-to alcoholic brews are rum, brandy, and beer (aside from toddy, that is). So, grab yourself a Bacardi and coke and see who you get chatting with.
3. Take a sunset experience
There are plenty of options for experiencing an Alleppey sunset. In Kerala, many locals gather at the beach to watch the orange orb humbly dip behind the horizon on the off-chance that it showers the sky in orange, gold, and yellow hues.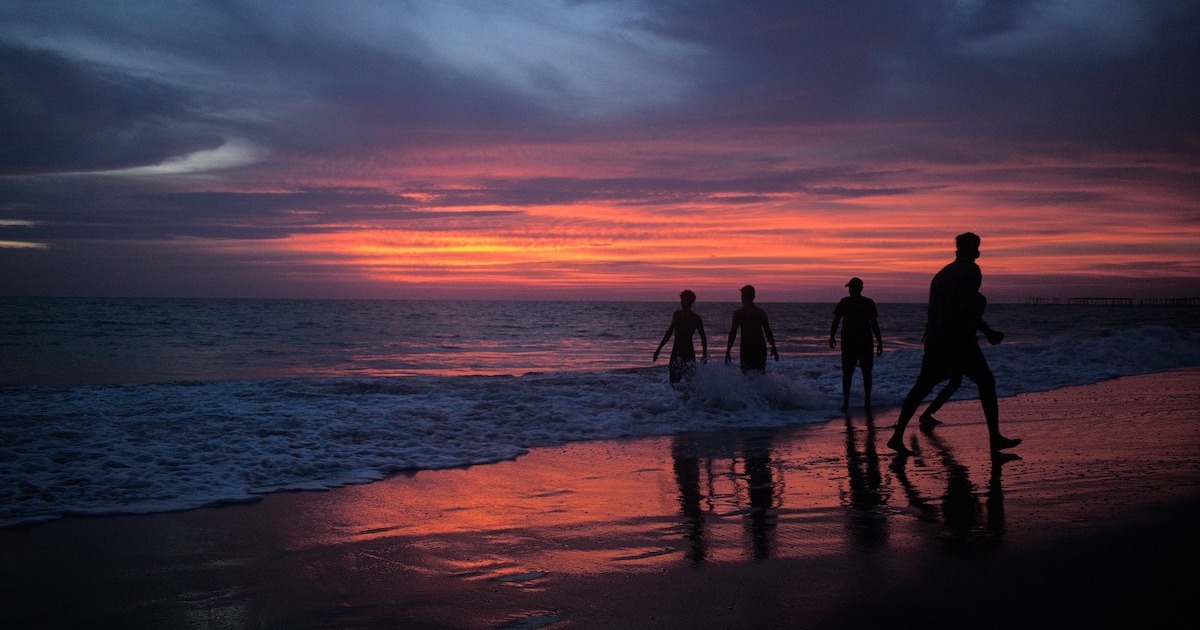 You might want to take a sunset kayaking experience or a sunset shikara boat ride and watch the colour show over the backwaters too.
Snake boat race Alleppey: The August Nehru Trophy Boat Race
The Alleppey snake boat race is called the Nehru Trophy Boat Race. The festival takes place every second Saturday of August, so if you're planning a trip for the summer, you might want to schedule it for this weekend.
Fevered oarsmen compete against each other in chundan vallams (snake boats), which are almost 100 feet in length. They dart across Punnamada Lake once per year while old boat songs ring in the background, carrying on a tradition from 1952.
The first regatta took place when Jawaharlal Nehru, a former Indian prime minister, visited Alleppey and joined a racing snake boat despite the protest of his security guards. Captivated by the sport, he provided a silver trophy for the race winners every year.
Accommodation will get booked up well in advance, so make sure you don't miss a spot. Booking.com is my go-to accommodation booking website. Their Genius loyalty programme has saved me many pennies over the years.
How can I spend 1 day in Alleppey?
While Alleppey city itself is small, the Alappuzha region is over 500 square miles wide. If you only have a single day to spend in Alleppey, I'd recommend focusing your energy on the Kuttanad area.
Lined with canals and coconut trees, and surrounded by paddy fields, Kuttanad is the ideal place to engage in activities such as watersports, village visits, and coir weaving. There's also a big helping of toddy shops along the canals.
Things to do at Alleppey: One-day itinerary
Early morning: Take an early-morning sunrise kayaking tour with Kuttanadu Kayaking.
Late morning: Take a village walk in Kuttanad.
Afternoon: Try karimeen fish fry or Sadya, then hire a bicycle and visit the toddy shops along the canal.
Evening: Take a ride on a shikara boat and watch the sunset.
How can I spend 2 days in Alleppey?
With two days in Alleppey, you should have plenty of time to explore. I'd suggest following the above one-day itinerary for Kuttanad, and extending your adventures into Alleppey city and the beach on the second day.
Things to do at Alleppey: Two-day itinerary
Day 1
Early morning: Take an early-morning sunrise kayaking tour around Kuttanad.
Late morning: Go on a village walk.
Afternoon: Dine on karimeen fish fry, then hire a bicycle and taste toddy in the shops along the canal.
Evening: Take a shikara boat sunrise ride.
Day 2
Early morning: Drive or take a houseboat cruise to Alleppey city.
Late morning: Go temple hopping.
Afternoon: Track down a Sadya-style meal and go on a coir weaving tour.
Evening: Take a picnic and watch the sunset at the beach, then visit a bar or restaurant.
---
Another key part of your preparation to visit Alleppey and other parts of Kerala will be finding out exactly what to wear in Kerala based on the weather and destination; my guide includes a full free packing list for Kerala too.
How many days are required for Alleppey?
At least two days are required to thoroughly explore Alleppey and take part in activities such as watersports, shikara boat rides, village walks, coir weaving, beach picnics, toddy shop visits, and cycling.
Which is better: Alleppey or Munnar?
While Alleppey is known for activities on the backwaters, coir weaving, the beach, and paddy fields, Munnar has impressive tea plantations, so activities include tea plantation and factory visits and outdoor activities such as treks, zipwiring, cycling, abseiling, and wildlife spotting. It all comes down to the type of trip you prefer.
What is the best time to visit Alleppey?

The best time to visit Alleppey is between November and February. It is less humid and the average temperature is 33 degrees celsius.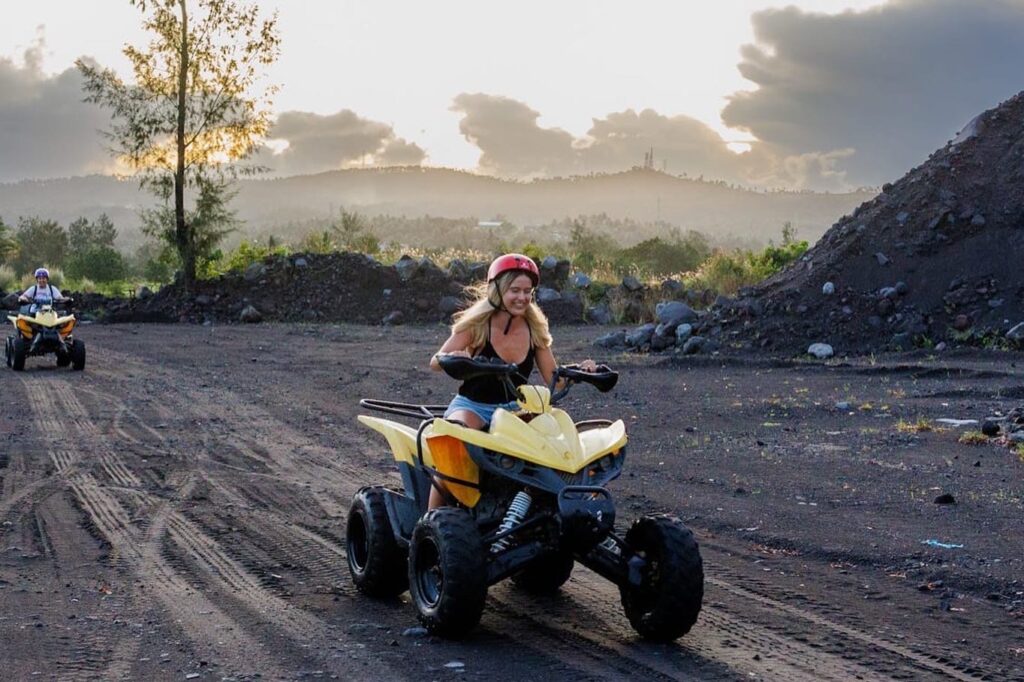 AUTHOR: KATIE TREHARNE
I'm Katie, the owner of Escape Artist Katie and a full-time digital nomad. I have been travel writing in some shape or form since 2018, including writing for luxury travel magazines. I hope you found my article useful – find out more about me here or keep up with my travels on Instagram. I'm a big advocate for offbeat travel and pushing yourself out of your comfort zone.