Pull up a map of Havana and you'll soon see that the city is right next to the sea, but does that mean that a quick Google search for 'beaches Havana' will render you lots of easily-accessible sandy beaches? Surprisingly, that's not the case.
Havana is not a beach city, you see. The closest you'll get to a beach is the five-mile Malecón and Havana Harbour, which certainly aren't suitable for swimming. However, this doesn't mean that you have to bid goodbye to white sand, palm groves, and the big blue during your time in Havana.
On the contrary, there is a 46-kilometre stretch of white-sand beaches close to Havana. Named Playas del Este, which quite literally translates to the 'east beaches', they start just 15 kilometres east of Havana and can be accessed with a 20-minute drive.
They're often dubbed by locals as 'the Varadero of Havana' due to the fine white sand and coconut-slung palm trees. If you've been digging around for the best beaches in Cuba, you might already know that Varadero is regarded as the crème de la crème of Cuban beach destinations, but located two and a quarter hour's drive from Havana, it's a considerable journey – so, you may have to pick and choose between Varadero and Havana if you're not saying in Cuba for long.
With a visit to Playas del Este (the answer to the search for beaches Havana), it's both easy and affordable to get your beach fix while still exploring the city. Compared to the beaches in Varadero, Playas del Este is less touristic. Therefore, you'll get to share the beach with locals, watch catamarans glide by, and tuck into freshly-speared fish. My guide to Playas del Este explains which beaches are best fit for you and how to get there.
Beaches Havana: Is Havana a beach city?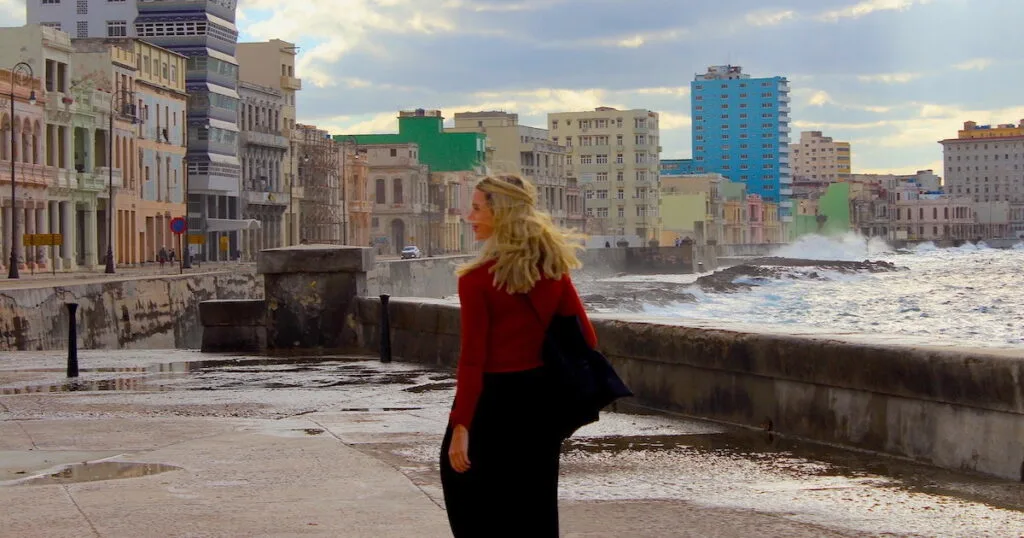 First things first, Havana is not a beach city. However, it does have a seafront. Stretching for five miles from Havana Harbour to the Almendares River, the five-mile-long Malecón is a sea wall that often looks as though it's the only thing stopping the waves from crashing over onto the sea spray-worn buildings that line the road. There's no sand, and it certainly isn't safe for swimming.
However, the boardwalk is an excellent location to spend hours watching the waves crash against the wall and spill over onto the pavement, often soaking unsuspecting – or willing – passerbys. You might also catch pelicans feeding in the waves and young lovers sneaking off for a romantic stroll (and maybe a smooch) along the seafront.
Beaches Havana: How many beaches are there in Havana and Playas del Este?
There are no beaches in Havana city itself. However, Playas del Este has a total of seven main beaches starting at 15 kilometres from the city centre.
Playas Bacuranao – 17 kilometres (a 20-minute drive)
Playa Megano –23 kilometres (a 20-minute drive)
Playa Santa Maria del Mar – 23 kilometres (a 25-minute drive)
Playa Mi Cayito – 25 kilometres (a 25-minute drive)
Playa Boca Ciega – 25.5 kilometres (a 35-minute drive)
Playa de Guanabo – 30.5 kilometres (half an hour's drive)
Playa Jibacoa – 60 kilometres (a 55-minute drive)
Telling the beaches apart can be tricky, whether you're talking to locals or browsing on Google Maps. That's because many of the beaches don't have clear boundaries and continue along the same long stretch of sand.
As a result, many locals will group beaches such as Playa Mi Caytio and Playa Boca Ciega together. So, don't be confused if a taxi driver drops you at 'Mi Cayito!' rather than Boca Ciega, like you asked. You're probably in the right place; just ask for clarification if you're unsure.
Beaches Havana: The five best beaches near Havana
While the Playas del Este beaches close to Havana share the same sea, they're not all equal in quality. Some of the beaches are totally stripped-back and have just a few facilities. Others rest alongside a Cuban beach town. Then, there's the most popular 'tourist' beach, which channels reggaeton beach resort vibes and is backed by large hotels.
Finding the best beaches Havana really comes down to the type of beach day you prefer. Generally, though, the rule of thumb is that the further east you go, the quieter the beaches get. However, the finest white sand typically rests to the western end of Playas del Este.
1. Playa Boca Ciega
Best for: A quiet beach frequented by fishermen with watersports and affordable fresh eats.
Best way to get there: Take the hop-on hop-off bus from Parque Central, which costs five euros for a round-trip ticket.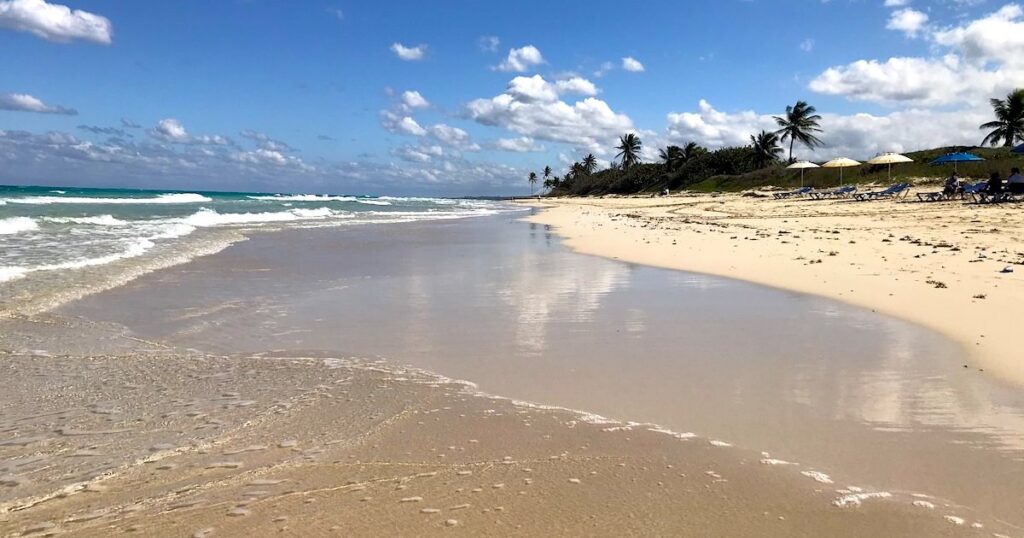 When a beach is well-liked by locals, you know it's probably going to be good. Playa Boca Ciega is not the kind of place you'll want to go to for reggaton parties, rum cocktails, and loud music – you can get that on on Santa Maria del Mar, a few kilometres to the west.
This is the kind of place where you're free to listen to the sound of the sea licking the sand, watch the fisherman carry in their daily catch, and dine on affordable freshly-speared fish while sipping on a side of fresh coconut water.
The beach also offers watersports rental, which includes banana boats, catamarans, one or two-person kayaks and snorkels for 50 – 300 CUP (equivalent to around £1.50 – £10).
Locals often group this beach together with Playa Mi Cayito, so you may hear it referred to as that on your travels. Mi Caytio is to the west side of Boca Ciega and it's Cuba's 'unofficial' gay beach, so you should find that it's particularly friendly to LGBTQ+ visitors.
2. Playa Santa Maria del Mar
Best for: A busier beach with cocktails and resort vibes.
Best way to get there: Take the hop-on hop-off bus from Parque Central, which costs five euros for a round-trip ticket.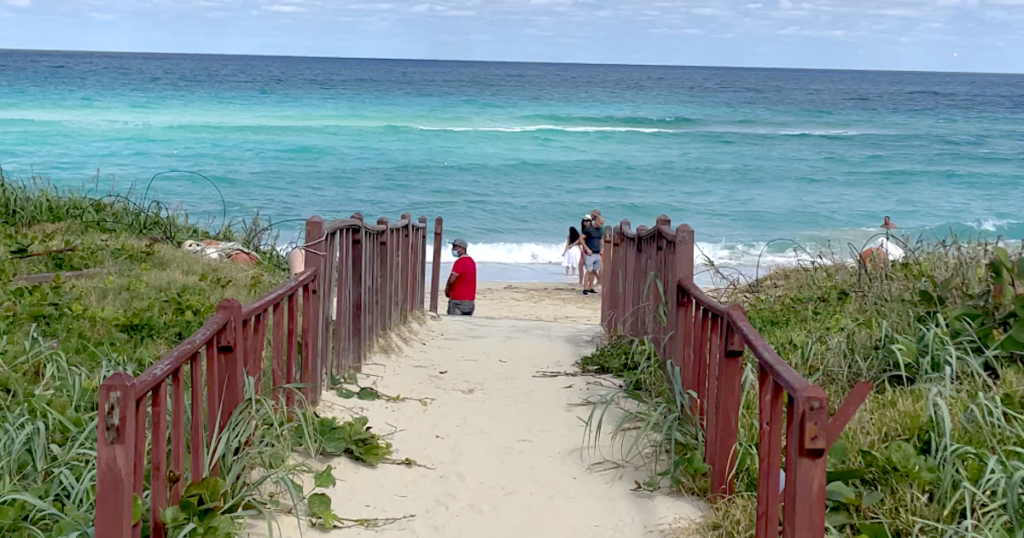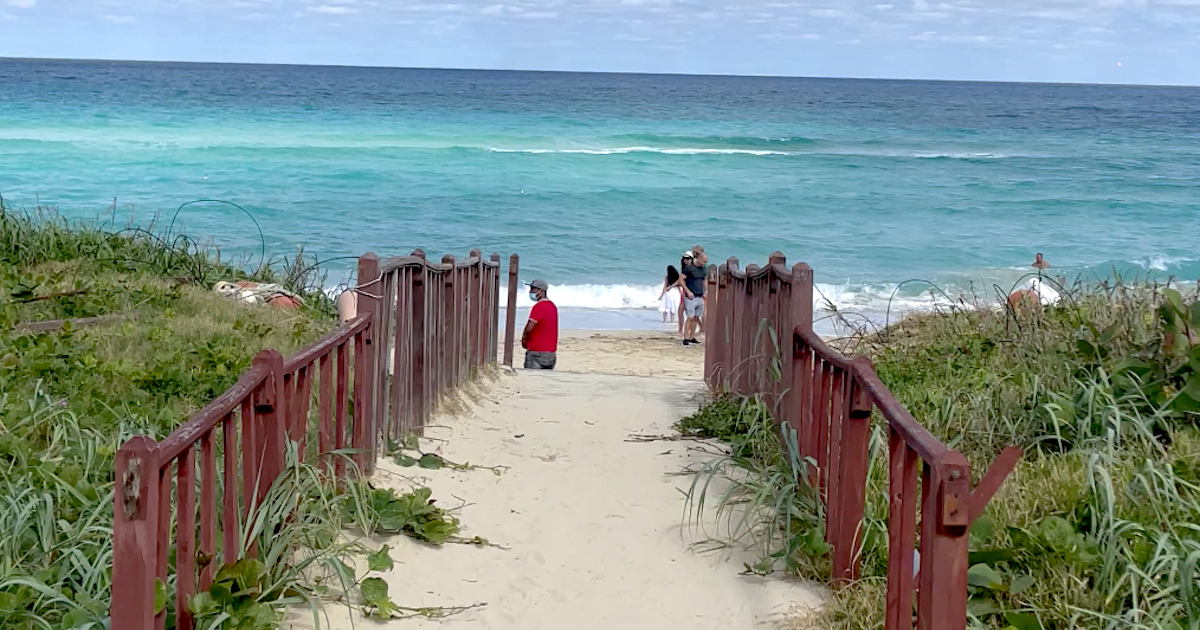 Many people regard Playa Santa Maria del Mar as the best beach on the Playas del Este. Naturally, this title (often repeated by the bus official, tourists, and locals) has given it a high level of popularity. Hence, Santa Maria del Mar isn't as peaceful as other beaches on the Playas del Este. Backed by the Tropicoco Hotel, it's often busy with tourists, especially during high season between December and March.
The benefit? It's pretty easy to arrange for a production chain of cocktails to be delivered to you on your sunlounger. When you order a meal, the workers will also be happy to pull out a plastic table and chair so that you can dine on rice and chicken, rice and pork, or rice and fish with the sea in front of you.
Live reggaeton music and dancing might make an appearance if you're lucky, especially later on into the evening, and there are also more vendors respectfully making their rounds to sell you locally-made pieces of jewellery and hats if you're looking for a souvenir.
Adventurous types can also get involved with watersports when they're running, which typically costs between 50 – 300 CUP (equivalent to around £1.50 – £10), just like at Playa Boca Ciega. Other activities may include massages.
3. Playa Megano
Best for: A quiet bay close to Havana.
Best way to get there: Take the hop-on hop-off bus from Parque Central, which costs five euros for a round-trip ticket.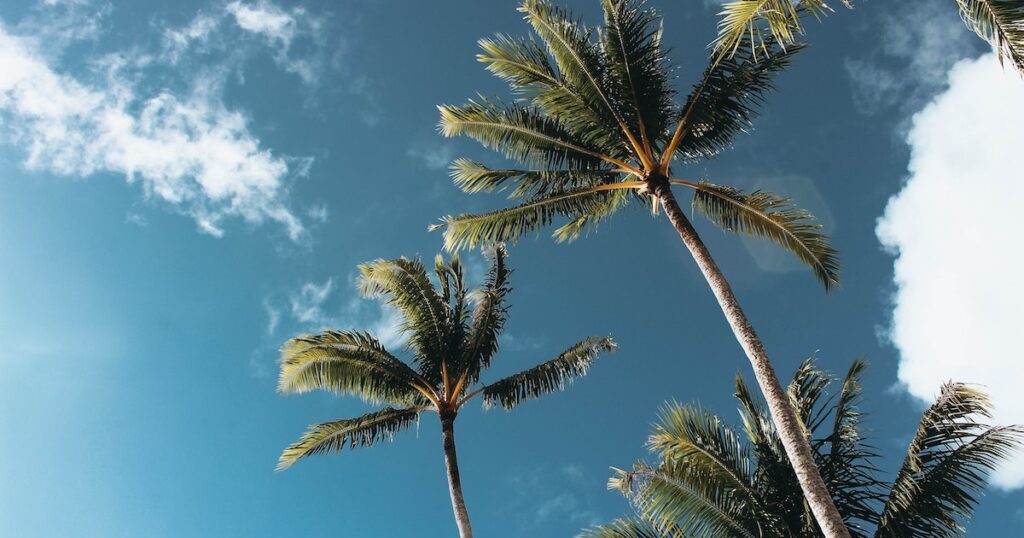 Playa Megano is the beach for anyone who is looking for a quieter day consisting of ample snoozes on your sunlounger and consuming rum and rice dishes in the hotel restaurant several hundred metres from the beach.
Backed by dunes and coconut groves, it's a relaxing place all-around, and you can choose to have drinks served to your chosen sandy spot too. There are fewer vendors, less tourists and fewer activities up for grabs.
INSIDER'S TIP
Travel insurance is essential for any trip abroad. Whether you experience an allergic reaction, falling sick, or something as simple as a road or sports accident, you just don't know what could happen. If you're in an accident or experience an emergency, you need adequate cover. I recommend Staysure for single or multiple trips per year and SafetyWing for digital nomads.
4. Playa Bacuranao
Best for: Snorkelling on a local's favourite beach.
Best way to get there: Take a private taxi from Havana, which should cost 10-15 euros for a round trip.
As the closest beach to Havana, Playa Bacuranao has proven popular with Havana residents. You're more likely to find gatherings of young locals here than a throng of cocktail-wielding tourists.
Many people miss out on Playa Bacuranao because it isn't part of the route of the hop-on, hop-off tourist bus from Havana. However, a quick taxi will get you to this popular snorkelling spot in around 20 minutes.
This is by far the best beach on the Playas del Este for snorkelling, as there's a large coral reef. Diving excursions here will take you further under the water, where there's an 18th-century Spanish ship buried in the sand. These can be arranged with providers in Havana and often include transport to and from the beach.
You should bring your own snacks because the village behind the beach only has a small store (which, as is typical for most Cuban stores, mainly sells water, alcohol and tinned goods).
5. Playa de Guanabo
Best for: A beach alongside a Cuban town.
Best way to get there: Take a private taxi from Havana, which should cost 10-15 euros for a round trip.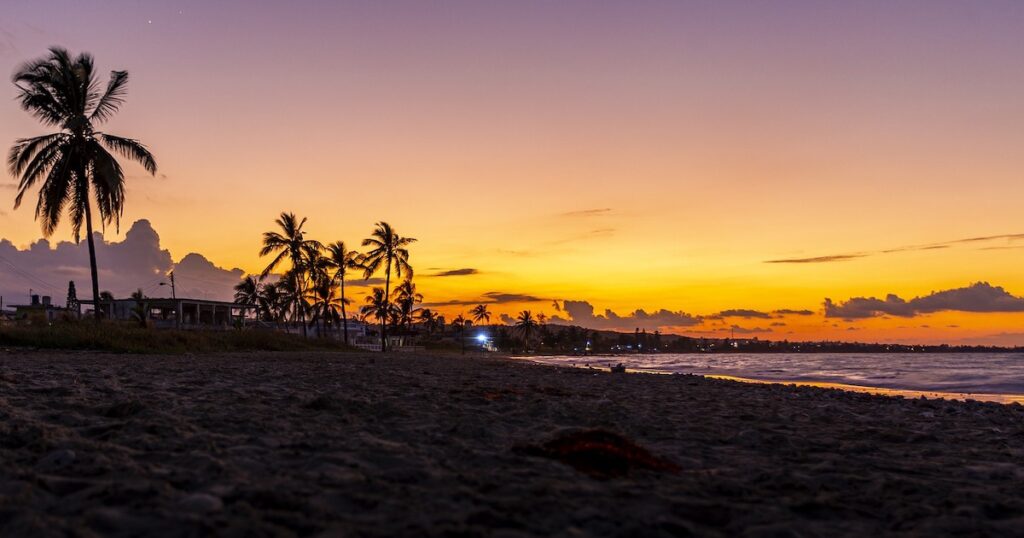 Playa de Guanabo is rocky and rugged compared to other beaches on Playas del Este. Located around 30 kilometres from Havana, it's attached to a Cuban beach town, which has a population of around 15,000 people.
This is the place to go if you want to see how everyday life rolls away from Havana. Horse-drawn carriages and bicycles act as the main form of transport around the town and there are markets where you can grab fruit such as bananas to take down to the beach. There are restaurants and casa particulares in the town if you want to stay there a while.
However, you won't find many tourist activities and rentals such as sungloungers, watersports, and cocktail services. This is more of a local's haunt.
Beaches Havana: How to get to Playas del Este from Havana
There are two main ways to get to Playas del Este from Havana.
The best way to get to Playas del Este depends upon the beaches you're planning to visit.
1. Hop-on, hop-off bus
The easiest way to get to Playas del Este from Havana is by taking the hop-on, hop-off bus from Havana. The T3 tourist bus leaves from Parque Central, where the stop is marked by a signpost opposite to the bays where classic cars park outside of Hotel Inglaterra.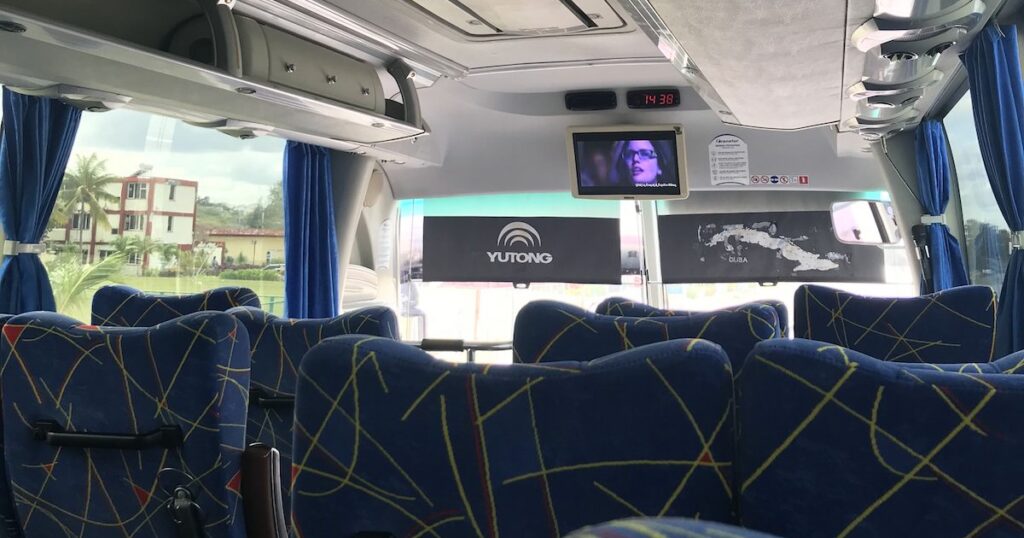 The bus departs every half an hour, beginning at 8am. Tickets cost five euros for a round-trip, paid by cash or card, and you'll need to take good care of the ticket to board the bus again on your return trip. Otherwise, you might be turned away.
This is a map of the bus stops on the T3 route: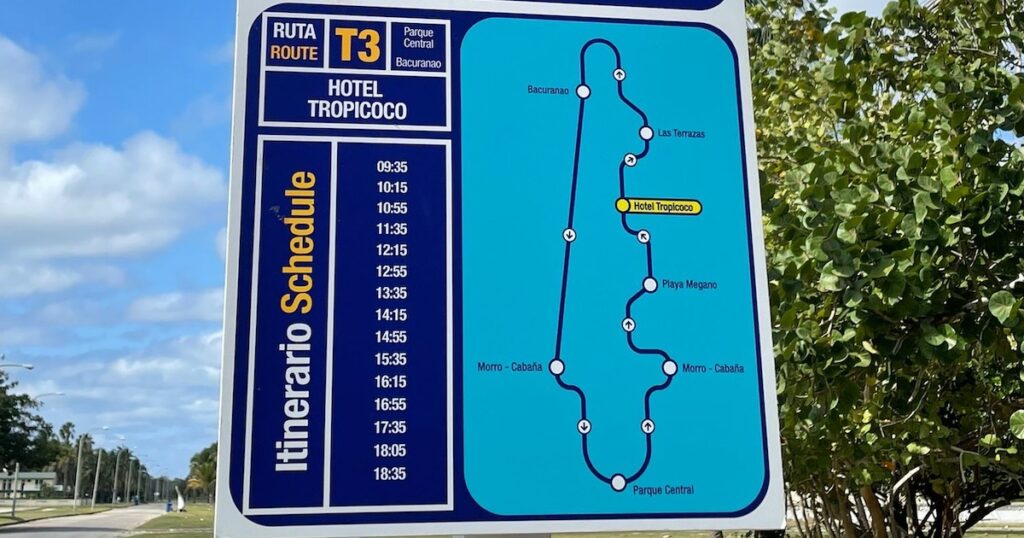 I'd suggest taking the bus stops depicted here with a grain of salt. When I travelled on the T3 route in February 2022, the bus actually stopped at the following stops:
Parque Central: A square in central Havana, surrounded by high-end hotels.
Morro – Cabaña Cuba: This stop is for The Castle of Los Tres Reyes del Morro, a Cuban fortress that has views over the city and the sea, and is worth a quick pitstop if you have time.
Playa Megano
Playa Santa Maria del Mar (named Tropicoco, after the hotel that the bus stops outside).
Playa Boca Ciega
You should tell the bus driver where you want to stop, especially if there aren't many tourists onboard. They may only stop at the requested stops if it's not busy. Typically, if the bus is full, they make all four stops.
While the signpost at the bus stops in Playas del Este says that the last bus to return to Havana leaves at 6pm, you should ask your driver for the final boarding time when you arrive at the beach. During my stay in February 2022, the last bus left Playas del Este at 4pm. They visit the stops in reverse order, beginning with the beach furthest away from Havana, but be sure to arrive early just in case the timings aren't exact.
2. Taxi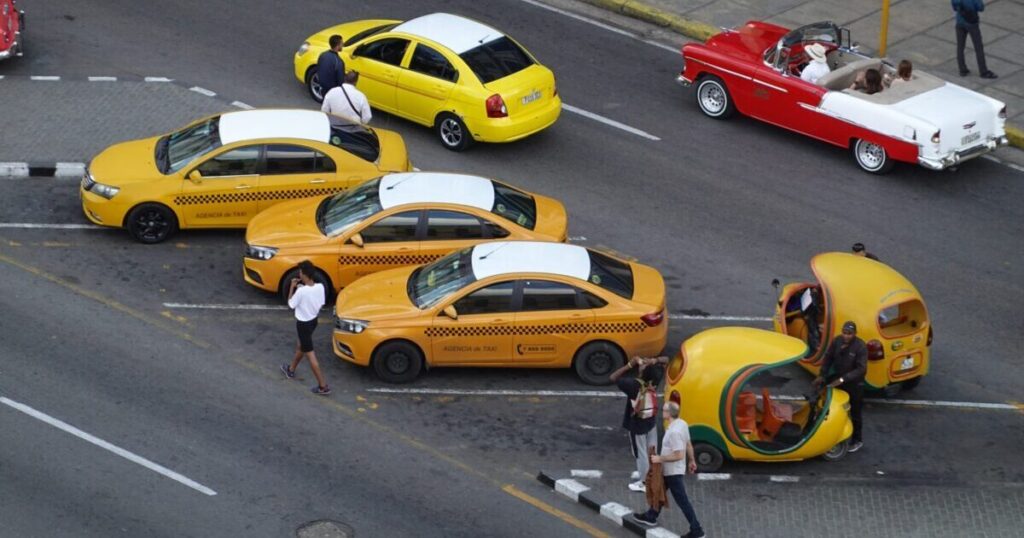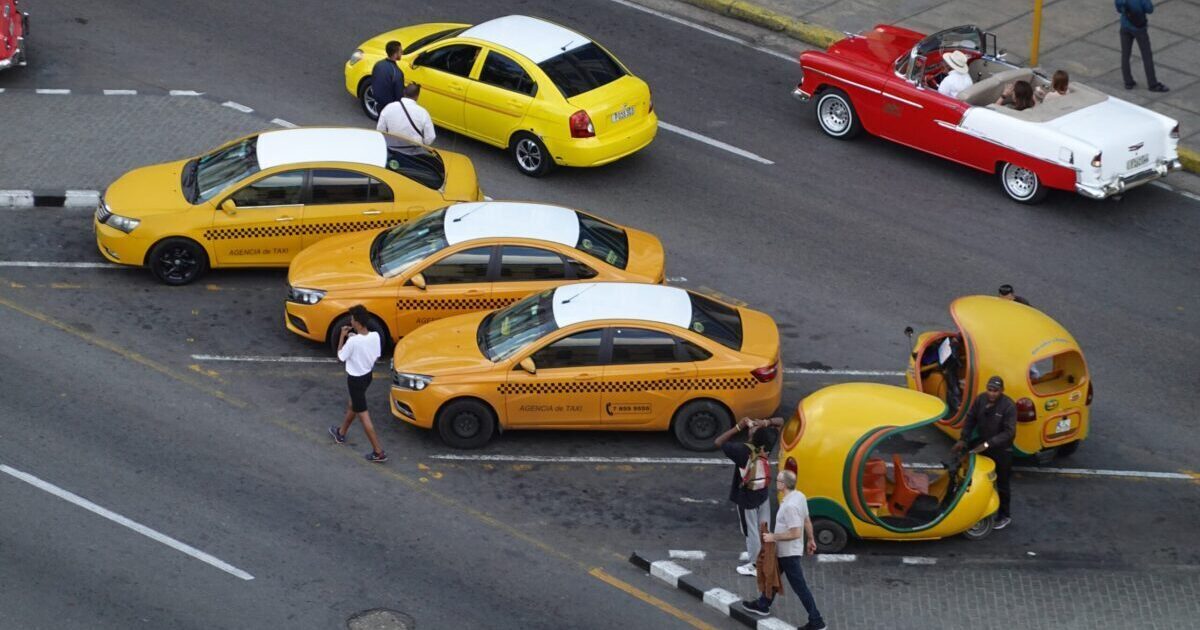 The only other option to get to the Playas del Este is by taxi, unless you're renting a bicycle (which I wouldn't recommend due to the motorway-style roads on the way to the beach). This makes sense if you're visiting beaches that are not on the T3 bus route or you prefer a little added comfort and privacy.
Rather than flagging down a taxi on the roadside, the cheapest way to get a taxi is to ask your accommodation to call private taxi companies and book a round-trip taxi to take you to and from the beach at pre-agreed times. They should cost between 10-20 euros for a round trip. Arranging a round trip is helpful because flagging a taxi from the beach is tricky and they're likely to be overpriced.
Ideally, you might be able to book a collectivo taxi, which, by the way, is the most convenient way of getting around Cuba when you're visiting other towns and cities outside of Havana. You should ask your accommodation to ask the taxi companies if there are any collectivo taxis running to Playas del Este when they call around. They run according to demand.
---
Now that you've hopefully finalised your Playas del Este beach itinerary, your next step should be prepare for your trip. It's imperative that you pack the correct money for Cuba; this is the most important thing in your Cuba packing list.
Getting around Cuba is another key consideration: how else will you visit places like the Parque Guanayara Waterfalls in Topes de Collantes Cuba (my favourite place in the country)?
---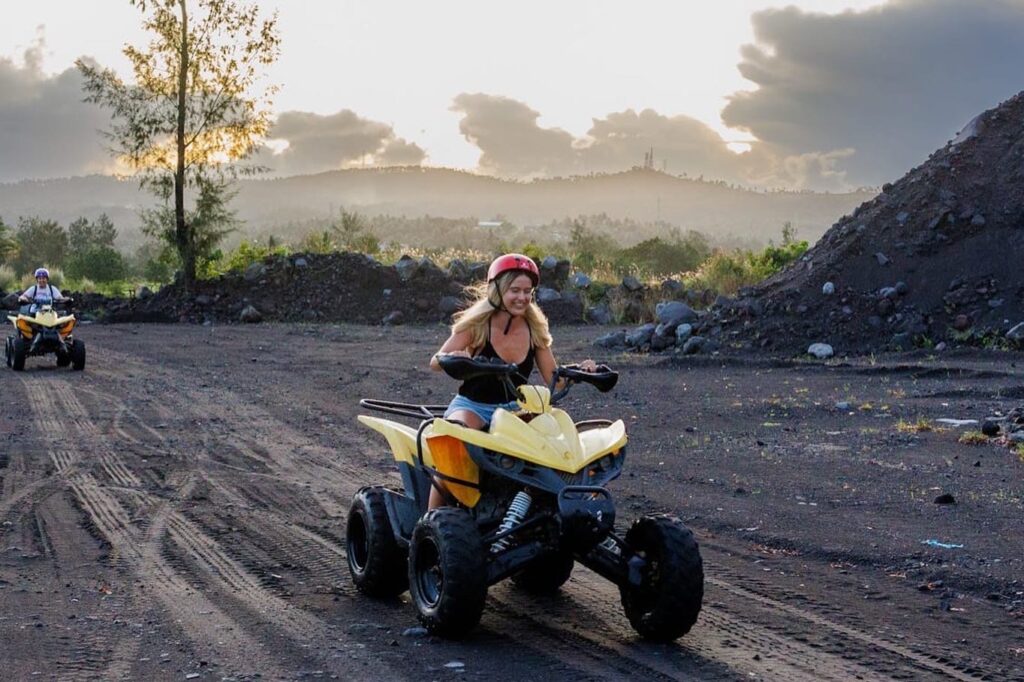 AUTHOR: KATIE TREHARNE
I'm Katie, the owner of Escape Artist Katie and a full-time digital nomad. I have been travel writing in some shape or form since 2018, including writing for luxury travel magazines. I hope you found my article useful – find out more about me here or keep up with my travels on Instagram. I'm a big advocate for offbeat travel and pushing yourself out of your comfort zone.