A comprehensive Cuba packing list is arguably the most important thing you need when you're preparing to jet off for the country's chock-a-block cities, Caribbean beaches, and jungle. Unlike many other global destinations, Cuba isn't the type of place where you can just rock up and pick up any missing supplies as you go. The shops mostly stock water, alcohol, and tinned goods.
So, when you're packing for Cuba, it's vital that you bring everything you need with you. You don't want to be missing shampoo in 30-degree weather or lacking a swimsuit when you're staying kilometres or even metres from white-sand beaches. When you're drawing up your packing list for Cuba, double and triple checking you've packed everything you might need is key.
The following Cuba packing list has covered all bases, even going as far as to include what you're not allowed to bring into Cuba, the dress code in Cuba, and whether you should bring cash or card. Of course, my packing list for Cuba also covers all essentials and optional items, including travel documents, clothes, valuables, toiletries, and any other knick knacks you might need or benefit from packing. I visited Cuba in February 2022, so I can give you the full low-down, along with other insider's tips.
Skip to:
Cuba Packing List:
What not to bring to Cuba
What are you not allowed to bring into Cuba?
Let's start with what you are not allowed to bring into Cuba. Luckily, the list isn't particularly long, and it's unlikely you're not going to miss any of these items. The only slight surprise might be that your airport snacks should not include meat or fruit. If you arrive with a meat sandwich or a fruit salad, expect it to be promptly taken away and destroyed.
Do not bring any of the following items to Cuba, because they are banned by custom laws:
Pornographic material.

Narcotics (drugs), excluding prescription drugs accompanied by a copy of the prescription.

Live animals.

Firearms.

Any item or piece of literature negatively representing Cuba or the Cuban revolution

or that could be deemed dangerous in terms of national security.

Fruit.
Meat products.

Global Positioning Systems (GPS) such as Sat Navs. Mobiles, telephones, tablets and laptops are permitted, but inbuilt GPS or location services should be disconnected or disabled.

Items with an antenna e.g. a walkie talkie.

Drones.

More than two bottles of liquor.

More than one carton of cigarettes.

Household appliances like toasters and kettles.

More than two laptops

per person.

More than two cameras

per person.

More than two mobile phones

per person.
Cuba's custom laws also say that one person can only bring a maximum of two pieces of checked-in luggage, and they must weigh no more than 32kgs. Your airline should already be aware of this rule.
INSIDER'S TIP
If you're yet to book your flight to Cuba, I recommend booking through Skyscanner. I book all of my flights through Skyscanner, and I've found deals that have saved me nearly £500.
What not to pack for Cuba to save you space
Aside from the list of absolutely banned items in Cuba, there are some items that it just doesn't make sense to bring to Cuba.
High heels:

High heels don't pair well with the rough terrain in Cuba. Many of the towns and cities have cobbles. Others have very dusty roads, dirt tracks, or rough terrain. Leave your heels at home, unless you're spending all of your time in a Cuban resort and want to wear them to dinner.

Heavy coats. In general, Cuba is hot and humid. While the country does experience some tropical downpours, you'll be absolutely fine bringing along a lightweight waterproof jacket.

Online work gear, such as a laptop. If you need internet access for your work, you might want to think again about spending a workcation in Cuba. Internet access is sketchy and access to any WiFi network requires a paid-for Etecsa card, which gives you a limited amount of time on the network (usually one to five hours).
Cuba Packing List: Is there a dress code in Cuba?
While the custom rules are strict, the dress code in Cuba is not so much. I've covered exactly what you should wear in Cuba in the article linked above. However, to summarise, you don't need to cover your arms, shoulders, legs, or chest, unless you feel more comfortable doing so to avoid catcalling (even men get catcalled in Cuba, so I observed).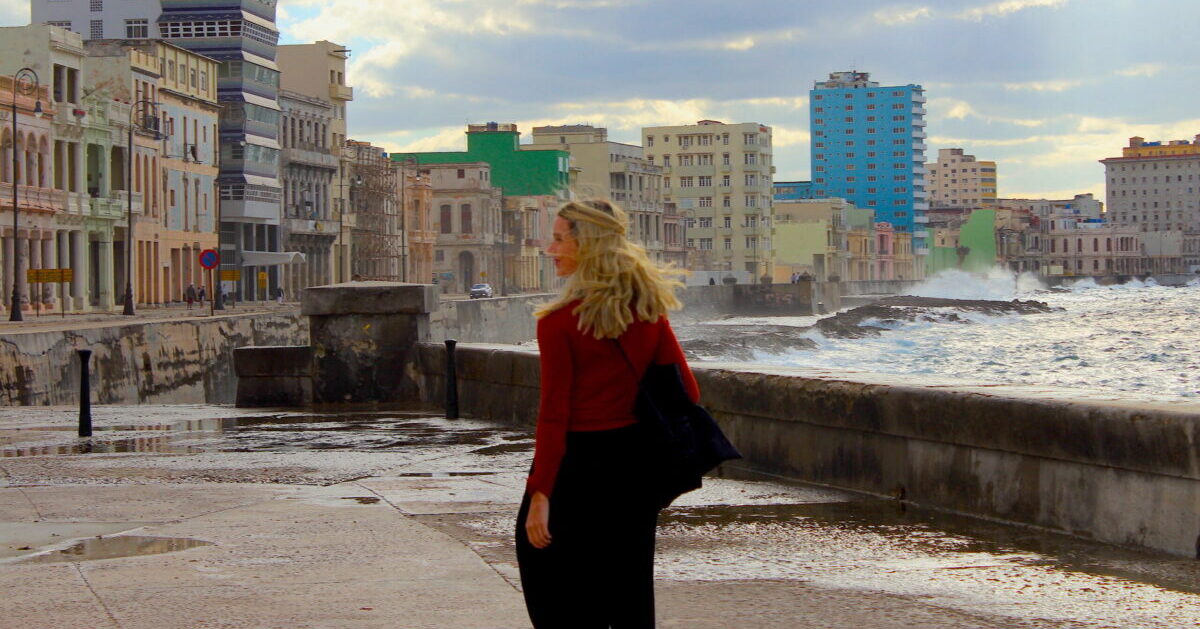 If you want to blend in with the locals, women can wear long, floaty dresses or a skirt and vest top. Men can wear a cigar shirt and jeans or a t-shirt and long shorts. Either way, Cuba is a hot and humid country, so breathable fabrics such as cotton and linen or sweat-wicking fabrics are your best friend.
INSIDER'S TIP
As of 2022, it's mandatory that everyone in Cuba wears a face mask in public. This includes tourists. That doesn't just mean indoors, either. It also refers to outdoor spaces. While this rule could change in the future, it's the law for now. Surprisingly (or unsurprisingly, if you've tried to track down anything but water or alcohol in Cuba), disposable face masks are tricky to get a hold of. You should pack plenty of your own face masks instead. Disposable face masks are better than fabric face masks, not just in terms of quality, but also because they are more breathable in hot and humid weather.
Cuba Packing List: Should you bring cash to Cuba?
One of the biggest mistakes you can make when packing for Cuba is to forget to pack cash. As I explain in more detail in my article on money for Cuba, Cuba is mostly a cash-only country. The government imposes a steep exchange rate on any cash withdrawn from the country's ATMs. This means that every time you withdraw cash, you're getting nowhere near the amount you'd expect in return. On top of that, the ATMs in Cuba are notoriously unreliable. They don't work half the time (take it from me, I had a 20% success rate during my two weeks there).
The best currency to bring to Cuba is the euro. While US dollars are currently widely accepted by Cuban locals, they're part of a black market. You will need to exchange some of your money into Cuban National Pesos (CUP), Cuba's closed currency. While hotels, excursions and long-distance transport must be paid for in euros or US dollars, food and drink from restaurants and short-distance transport must be paid for in CUP. So, you will need to bring cash and exchange part of it from euro to CUP.
INSIDER'S TIP
If you're going hiking in Cuba, it's illegal to go without a guide. This is because the government is worried about tourists getting lost. I don't blame them, what with the thick jungle and remote landscapes. So, find yourself a guide through your accommodation (ideally) or pick one up on the street. The second will probably be the cheapest, but the first will be more reliable.
Packing list for Cuba resort
If you're looking for a packing list for a Cuba resort, it's going to be the same as the above packing list. The only difference is that you might want to bring extra swimwear, since you'll probably be spending lots of time in the water. There are also more opportunities to dress up, since you're less likely to be troubled by catcalls or concerned about safety. Heels are more manageable for dinners, because you won't have far to walk and the resort terrain should be easy to navigate.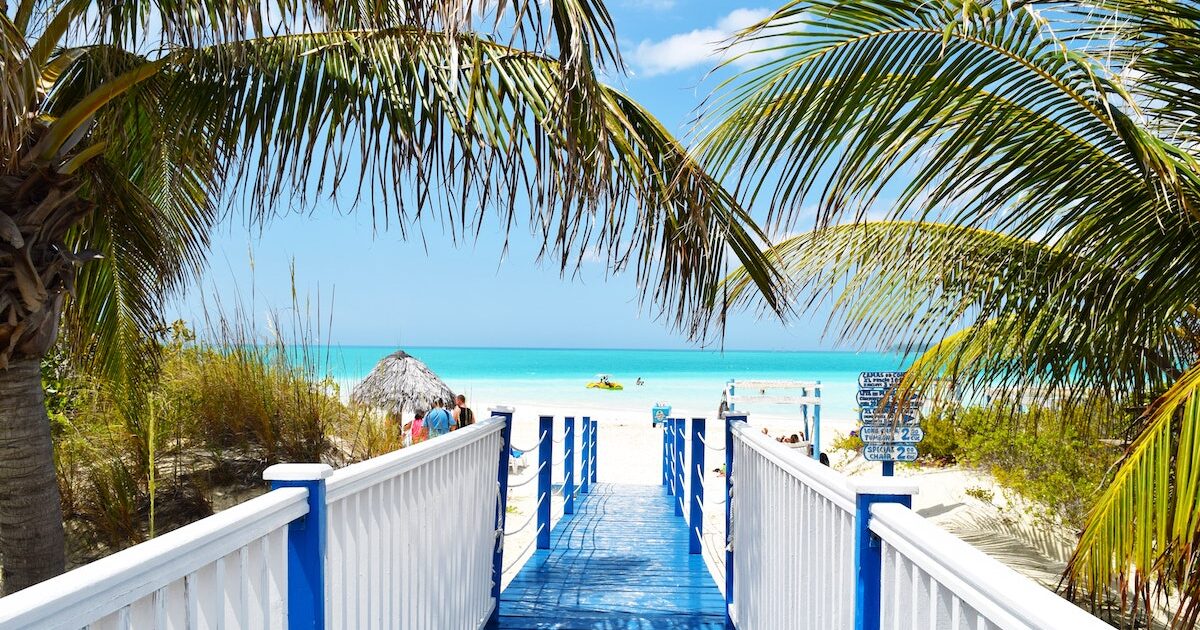 Remember to bring a credit card to your resort, as some hotels may require payments by credit card. If you're paying for anything in cash, it's likely that you'll be asked to pay in euros and not in Cuban pesos. So, bear this in mind if you're planning on exchanging some cash before you arrive at the resort.
Useful apps
Mobile apps might not be part of your physical luggage, but it's essential you download any before you depart for Cuba because it'll be a while until you get internet access. Even then, the internet isn't strong in Cuba.
Google Translate: People in Cuba speak Spanish. While many workers in the travel industry can speak English or broken English, sometimes you might need to use Google Translate to cross any language barriers.

Maps.me or Google Maps: Okay, so technically, you're not allowed to use GPS in Cuba, but there's no rule against downloading offline maps of Cuba, which can prevent you from getting lost. Remember to save the location of your accommodation so you don't forget where it is.

DuoLingo: Learn a few essential Spanish phrases while you're in Cuba.

Currency Converter Plus: If you want to keep track of your spendings, the Currency Converter Plus app works offline and can give you a rough estimation of how much you're spending in your usual currency.
What to bring to Cuba for the locals
Whether you're visiting friends or family or you just want to give a little something to your casa host as a sign of appreciation, one of the best ideas is chocolate. Chocolate is a commodity in Cuba. I saw crowds of locals 'smuggling' (legally) bags of chocolate into Cuba for their friends or family, so it's clearly something that's in demand. Just remember to keep the chocolate somewhere cool, so it doesn't melt too quickly. Spanish books are always welcome gifts, as long as they don't mention Cuba or the Cuban revolution.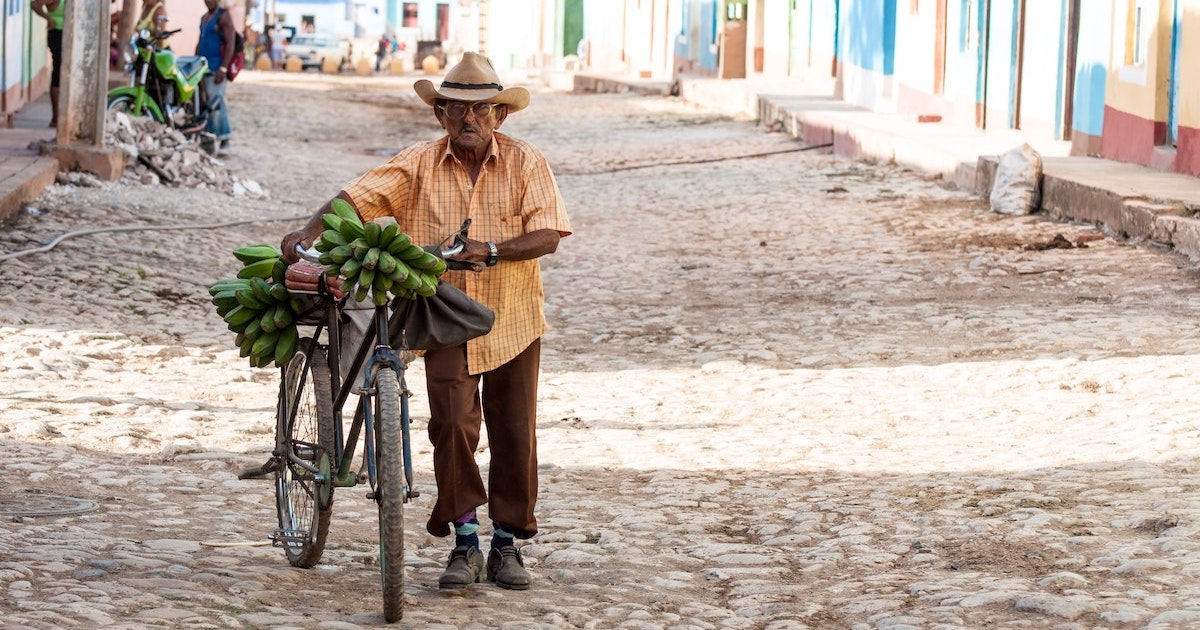 If you're looking to make a difference to the local communities, one idea is to bring second-hand clothes (still in good condition) or hygiene products such as soap or deodorant. If your hosts don't use it themselves, they can donate it to others in need. Even things like toothpaste, shampoo, mouthwash, bed sheets, or tea towels are seen as luxurious in Cuba.
Great gifts for children in Cuba could include dolls or action figures. Western toys are a rarity in Cuba, so children are sure to treasure any small toys or gifts. As many of the kids play in the street, small balls or even a deflated football with a small pump should also go down a treat.
If you really want to support the Cuban community, consider staying in a casa particulare. This is the Cuban equivalent of a homestay or a bed and breakfast. They are private rooms, part of a normal Cuban household. Most casa particulares include at least one meal, usually breakfast, but many provide breakfast and dinner. Rooms usually have a private or shared bathroom. A large chunk of the booking goes to the government, so the owners rely heavily on regular bookings for their income.
FAQ
What should I bring on my carry-on to Cuba?
Essential items to bring in your carry-on to Cuba include your complete travel documents (a passport, Cuban tourist card, travel insurance details, your Covid-19 declaration form and copies of your flight, accommodation, and tour booking information). Pack face masks and hand sanitiser, as face masks are required in all public spaces in Cuba, even outdoors.  Other items you might want to pack include books, technology such as a mobile phone, earphones, Kindle or iPod, face wipes, a water bottle, phone charger, ear plugs, an eye mask, and a head pillow.
Can I bring snacks to Cuba?
You can bring snacks to Cuba, as long as they don't contain any fruit or meat products.
Can I take my medication to Cuba?
Prescription medication and over-the-counter medication is permitted in Cuba, as long as you pack a copy of the prescription and the box of any over-the-counter medication.
How many mobile phones can I take to Cuba?
You're not permitted to bring more than two mobile phones to Cuba. The same rule applies to laptops and cameras.