Congratulations: if you're consolidating your Cuba packing list, you're already on-track to experience the country's Caribbean beaches, rustic cities, national parks, and colonial-style beach towns. A comprehensive list of things to pack for Cuba is arguably the most important thing you need in your final stages of preparation.
Cuba is not the type of destination where you can rock up and pick up any missing supplies, because the shops in Cuba stock only water, alcohol, tinned goods, and basic hygiene items – you don't want to forget anything essential, like medications, tampons, or even your favourite moisturiser. Double and triple-checking that you've packed everything on your Cuba travel checklist is key.
My Cuba packing list covers every essential and optional item that you might want to consider packing for Cuba. I visited Cuba in February 2022, so if I've travelled to the country first-hand and know exactly what you do and do not want to include in your Cuba travel essentials. Once you have sorted the practical elements of your trip, you will be free to explore beautiful places such as the best beaches Havana or Topes de Collantes Cuba.
Cuba Packing List: What not to bring to Cuba
Let's start with what you are not allowed to bring into Cuba. Luckily, the list isn't particularly long, and it's unlikely you're going to miss any of these items.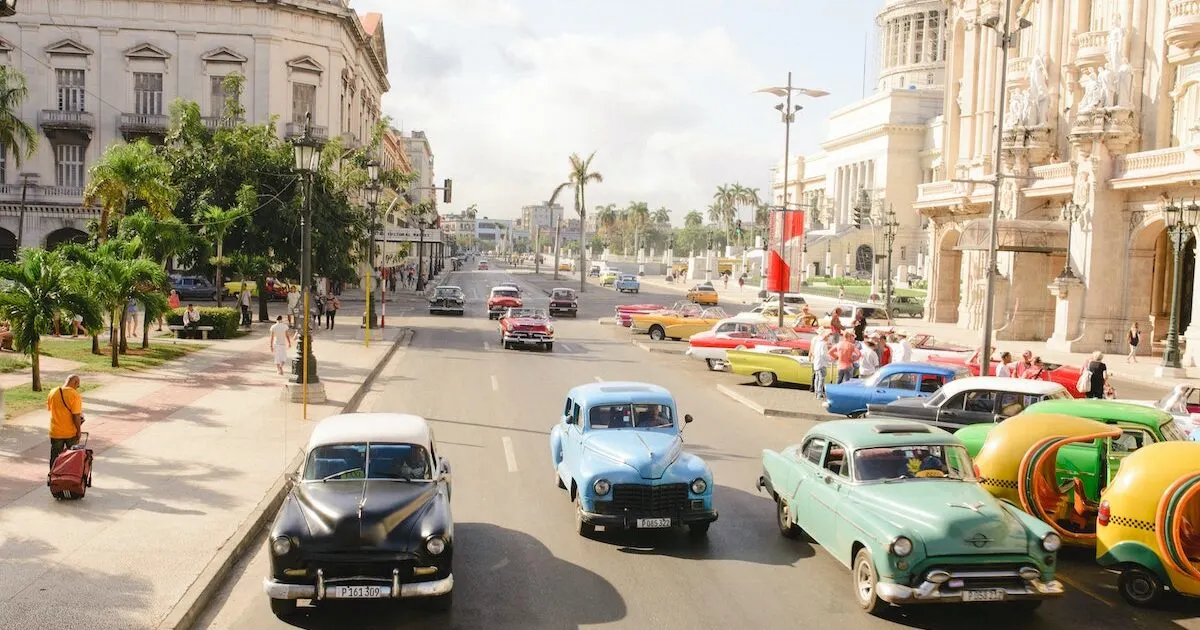 Banned items in Cuba according to custom laws
Do not bring any of the following items to Cuba, because they are banned by custom laws:
Pornographic material.
Narcotics (drugs), excluding prescription drugs accompanied by a copy of the prescription.
Live animals.
Firearms.
Any item or piece of literature negatively representing Cuba or the Cuban revolution or that could be deemed dangerous in terms of national security.
Fruit or meat products. If you arrive with a meat sandwich or a fruit salad, expect it to be promptly taken away and destroyed.
Global Positioning Systems (GPS) such as Sat Navs. Mobiles, telephones, tablets and laptops are permitted, but inbuilt GPS or location services should be disconnected or disabled.
Items with an antenna e.g. a walkie talkie.
Drones.
More than two bottles of liquor.
More than one carton of cigarettes.
Household appliances like toasters and kettles.
More than two laptops per person.
More than two cameras per person.
More than two mobile phones per person.
Cuba's custom laws also state that one person can bring a maximum of two pieces of checked-in luggage, and they must weigh no more than 32kgs. Your airline should already be aware of this rule and actively reinforcing it.
What should you not bring to Cuba to save space?
Aside from the list of banned items in Cuba, there are some items that it doesn't make sense to pack for Cuba:
High heels: High heels don't pair well with the rough terrain in Cuba. Many of the towns and cities have cobbles. Others have very dusty roads, dirt tracks, or rough terrain. Leave your heels at home, unless you're spending all of your time in a Cuban resort and want to wear them to dinner.
Heavy coats: In general, Cuba is hot and humid. While the country does experience some tropical downpours, you'll be absolutely fine bringing along a lightweight waterproof jacket.
A laptop or other remote work equipemnt: If you need internet access for your work, you might want to think again about spending a workcation in Cuba. Internet access is sketchy and access to any WiFi network requires a paid-for Etecsa card, which gives you a limited amount of time on the network (usually one to five hours). I found that the Wi-Fi would cut out nationwide for days or hours at a time.
Cuba Packing List: Is there a dress code in Cuba?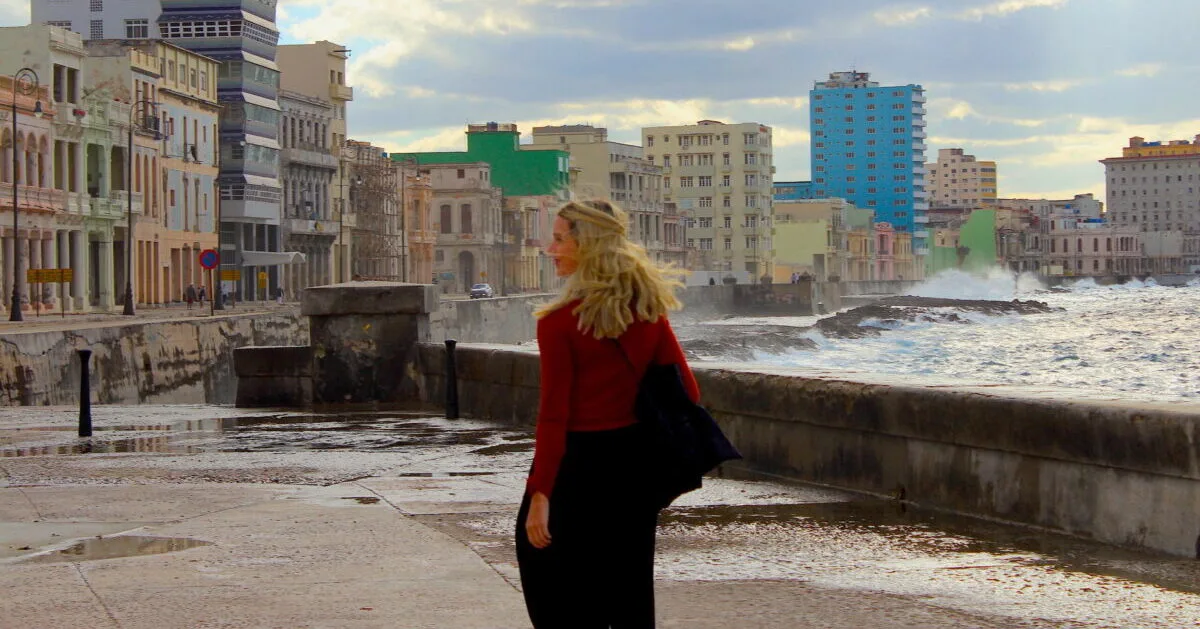 While the custom rules are strict, the dress code in Cuba is not so much. To summarise my in-depth guide to what to wear in Cuba, you don't need to cover your arms, shoulders, legs, or chest, unless you feel more comfortable doing so to avoid catcalling.
If you want to blend in with the locals, women can wear long, floaty dresses or a skirt and vest top. Men can wear a cigar shirt and jeans or a t-shirt and long shorts. Either way, Cuba is a hot and humid country, so breathable fabrics such as cotton and linen or sweat-wicking fabrics are your best friend.
Since 2020 (and still mandatory in 2023), everyone in Cuba must wear a face mask in public places. This includes tourists. This includes indoor and outdoor spaces. Disposable face masks are tricky to find in Cuba, so you should pack plenty of your own face masks. Disposable face masks are better than fabric face masks, not just in terms of quality, but also because they are more breathable in hot and humid weather.
Cuba Packing List: Should you bring cash to Cuba?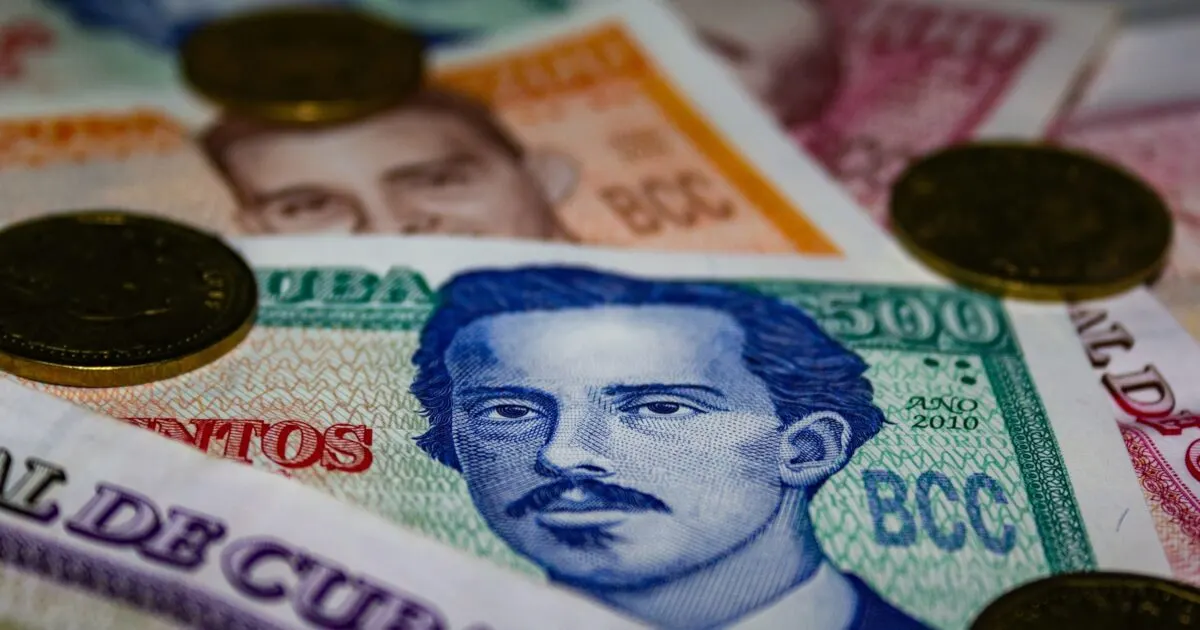 One of the biggest mistakes you can make when packing for Cuba is to forget to pack cash. As I explain in more detail in my article on money for Cuba, Cuba is mostly a cash-only country. The government imposes a steep exchange rate on any cash withdrawn from the country's ATMs. This means that every time you withdraw cash, you're getting nowhere near the amount you'd expect in return.
On top of that, the ATMs in Cuba are notoriously unreliable. They don't work half the time (take it from me, I had a 20% success rate during my two weeks there).
The best currency to bring to Cuba is euros. While US dollars are currently widely accepted by Cuban locals, they're part of a black market. You will need to exchange some of your money into Cuban National Pesos (CUP), Cuba's closed currency, because different currencies are used for different transactions in Cuba.
Cuba Packing List: What to pack for Cuba
To avoid forgetting anything, I'd suggest printing this page and using it as your Cuba travel check-list or bookmarking the page so you can return to the list whenever you need.
Bags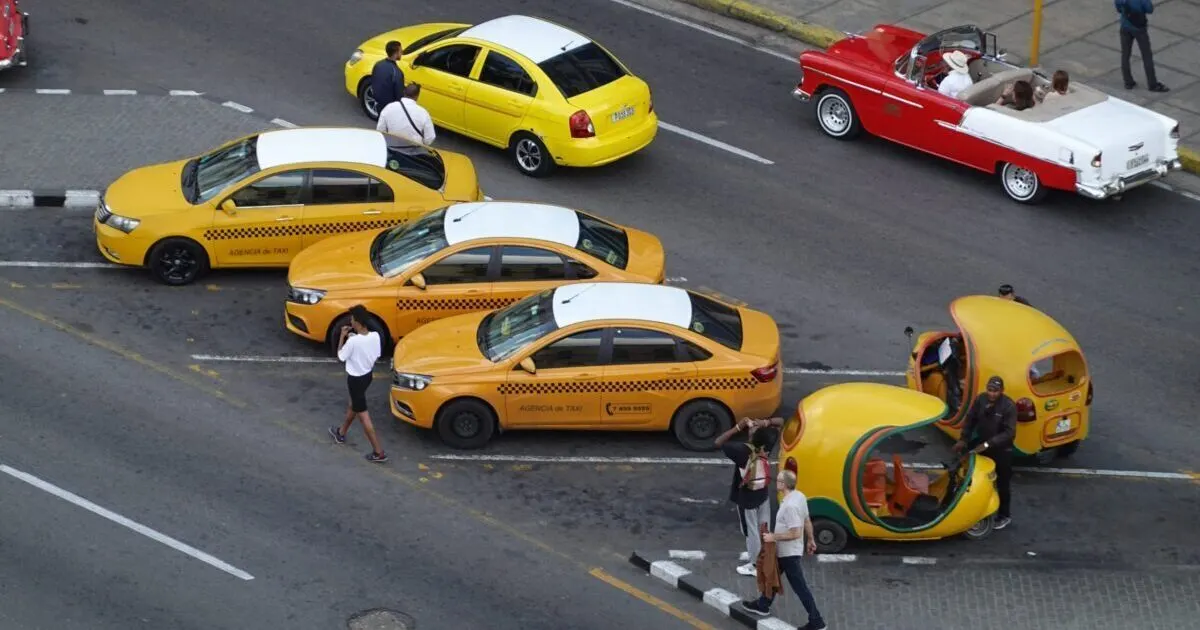 In Cuba, I recommend travelling with a backpack rather than a suitcase, because it's easier and quicker to transport over rough travel terrains. Getting around Cuba is mainly done by bus or taxi, so you may need to walk between the bus station and your accommodation.
One backpackers' backpack or one suitcase: Remember, if you're taking carry-on luggage, check that the dimensions and weight of your luggage don't exceed your airline's limits. If you're taking a backpack, I'd advise getting a backpack fitted professionally to avoid any back or shoulder pain.
One day-sized backpack: If you're worried about pickpockets, which do operate in Cuba but aren't very common, a theft-proof bag is a great deterrent for thieves.
A laundry bag. This can be used to separate your fresh clothes from your dirty clothes. If you're on a budget, a zippered plastic bag or a tied-up bin bag will do the job.
Camera bag.
A money belt to store valuables close to your body.
Travel documents
Travel documents should be packed in your carry-on baggage. You might want to consider storing your travel documents in a zippered folder to keep them in one place and protected from possible liquid spillages.
Passport.
A visa (tourist card) for Cuba. These can be purchased from online suppliers like Cuba Visa, from your airline, from selected airlines, or directly from the Cuban embassy. The easiest option is to buy a visa from an online supplier. Order the tourist card in advance, because you will need time for it to be delivered.
Details of your travel insurance. If you're yet to purchase travel insurance, you should make sure that it includes Covid-19 coverage. I recommend Staysure for single or multiple trips per year and SafetyWing for digital nomads.
A copy of your completed Covid-19 health declaration form, which should be completed on the D'Viajeros website before you travel.
A copy of your flight's booking details, so you can receive your boarding pass upon arrival at the airport. Remember, many airlines require you to check-in online 48 or 24 hours before your arrival at the airport.
A copy of accommodation, tour, car hire, or transport bookings.
You must keep up-to-date with Cuba's current Covid-19 entry requirements , as they are constantly changing. While Cuba has been permitting tourists to enter the country without proof of a negative PCR or a complete vaccination record since April 2022, this could be subject to change.
Valuables
If you're planning on bringing valuables such as a laptop or tablet to Cuba, the most important thing to consider is whether your accommodation is secure. The hostel I stayed in in Havana, Lunass Hostel, was on the third floor of a high-rise building and had very secure, prison-style bars on the front door, so I felt perfectly safe leaving valuables in the locked private room, even when I didn't use the safe.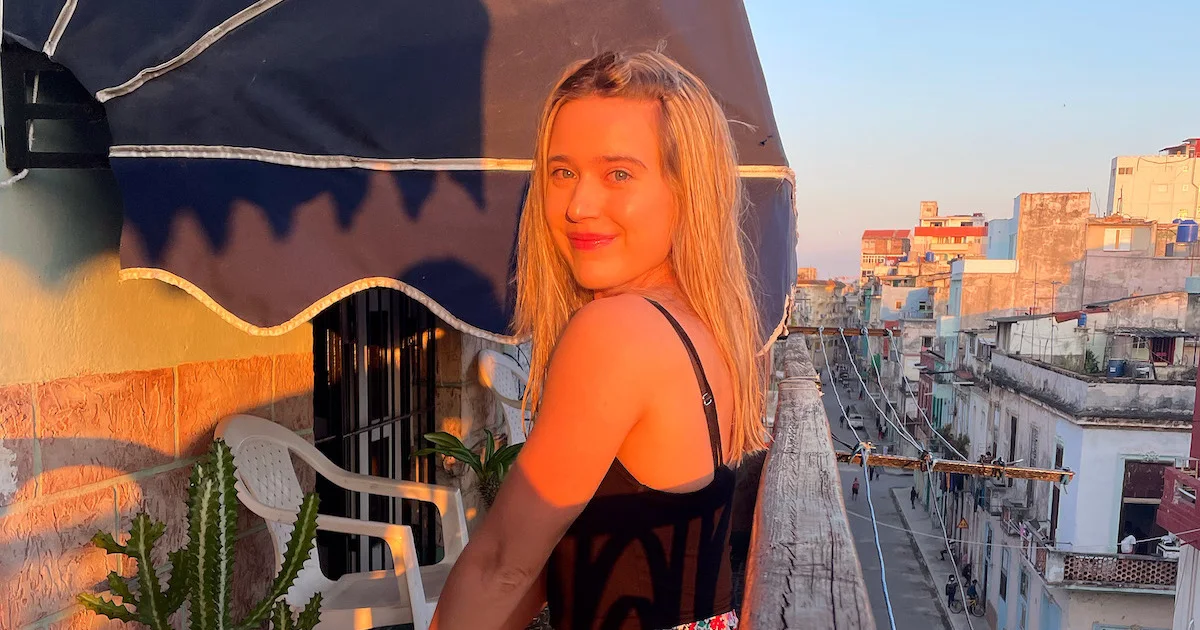 The view from the balcony at Lunass Hostel in Havana. Book your stay on Hostelworld.
If you're staying in a dorm room or a hotel which experiences high footfall, look for rooms that have lockers or safes.
Personal Items
Any prescription medication, along with a copy of the prescription.
Wallet or purse with cash (in euros).
A debit or credit card. Any cards you bring to Cuba should not be affiliated with a US bank, because these cards are blacklisted in Cuba. I'd recommend using a travel card instead, such as Monzo or Revolut, which have travel perks such as no international handling fees. If you bring a debit or credit card not affiliated with a US bank, I'd suggest taking a second card as a back-up.
ID card.
Electronics
Mobile phone and case.
Earphones. Earphones will be lighter to carry than headphones. You might want to consider a pair of Bluetooth earphones, which can connect remotely to your mobile phone. This will make your taxi ride or airplane ride more comfortable.
Phone charger(s).
Type-A plug adaptors. Plug sockets in Cuba accept type-A plugs. This is the same type of plug used in the United States and Canada. The following type-A plug is suitable for Cuba. However, I always recommend using an international travel adaptor, which can be re-used on future trips around the globe. The iBlockCube international travel adaptor is a fantastic, comprehensive option.
Camera, including a memory card and camera charger
A power bank.
iPod (optional).
An underwater or action camera to capture all of the action at Cuba's waterfalls and beaches (optional).
A Kindle (optional).
Clothes
The main thing to bear in mind when packing clothes for Cuba is that it is hot and humid. In the summer months, the average temperature is 27°C (81°F). In the winter, the average temperature is 21°C (70°F).
Most of your clothes should be made of sweat-wicking or breathable fabrics such as cotton and linen and as airy and floaty as possible. The hot climate also means that you might need more changes of clothes than you'd expect. Remember, I have an article all about the dress code in Cuba if you need more inspiration.
Swimwear, including spares if you're planning on plenty of beach or waterfall trips.
Socks, including spare socks
Underwear and bras, including spares.
A lightweight rain jacket. Cuba does experience the occasional tropical downpour, so you should arrive prepared with a good-quality, lightweight raincoat such as the Mountain Warehouse Waterproof Packable Jacket for men or women.
Lightweight, breathable t-shirts, tops, or cigar shirts.
Shorts and skirts
Long trousers or jeans.
Maxi, midi or mini dresses. Long and floaty is your best friend.
Optional: Beach cover-up or kimono.
Shoes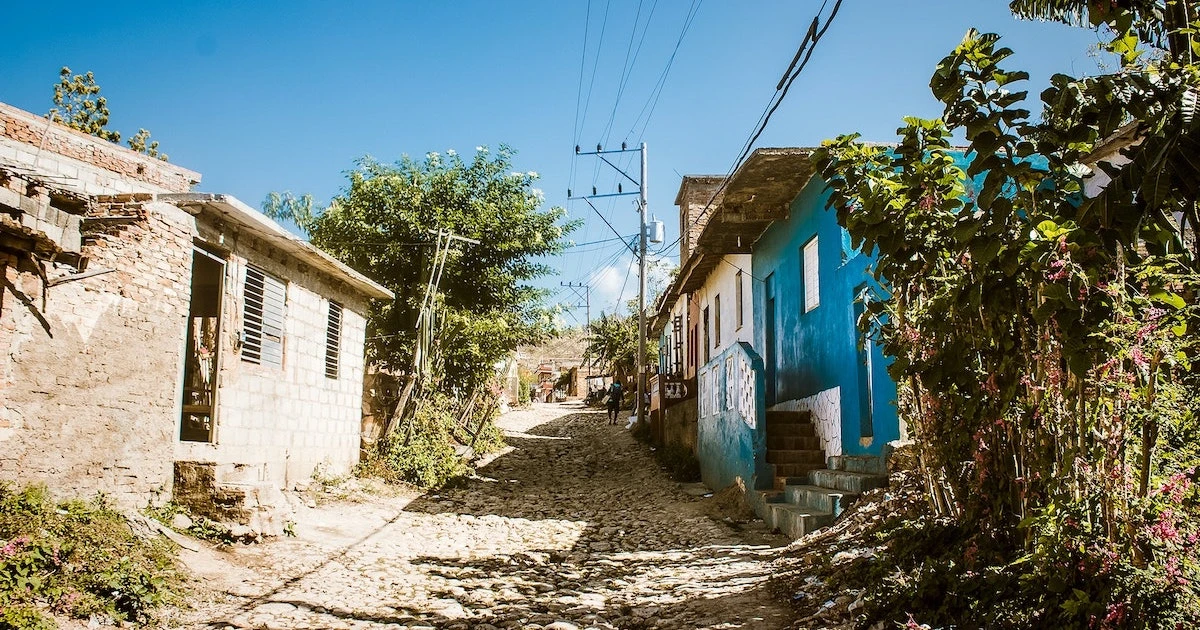 If you're wondering what shoes to bring to Cuba, you're going to want a sturdy, closed-toe pair of shoes. There are cobbled streets in destinations such as Trinidad and very dusty roads in the cities and beach districts. You'll also need a pair of sandals or flip-flops for the beach.
Sandals or flip-flops for the beach.
Sturdy trainers
Hiking shoes: If you're planning hikes, you might want a sturdy pair of hiking boots to protect your feet and ankles. There are rough terrains in the national parks, so while it'll be possible to tackle the trails wearing a pair of trainers with good grips, you might want to give your ankles and feet some extra protection.
Sea shoes. While I didn't use sea shoes on Cuba's beaches, the country does have sea urchins and some beaches may also be rocky.
You might also want to wear water shoes when you're clambering over waterfalls and wild swimming (for this, check out my Guide to the Parque Guanayara Waterfalls, an offbeat waterfall destination in the Topes de Collantes National Park).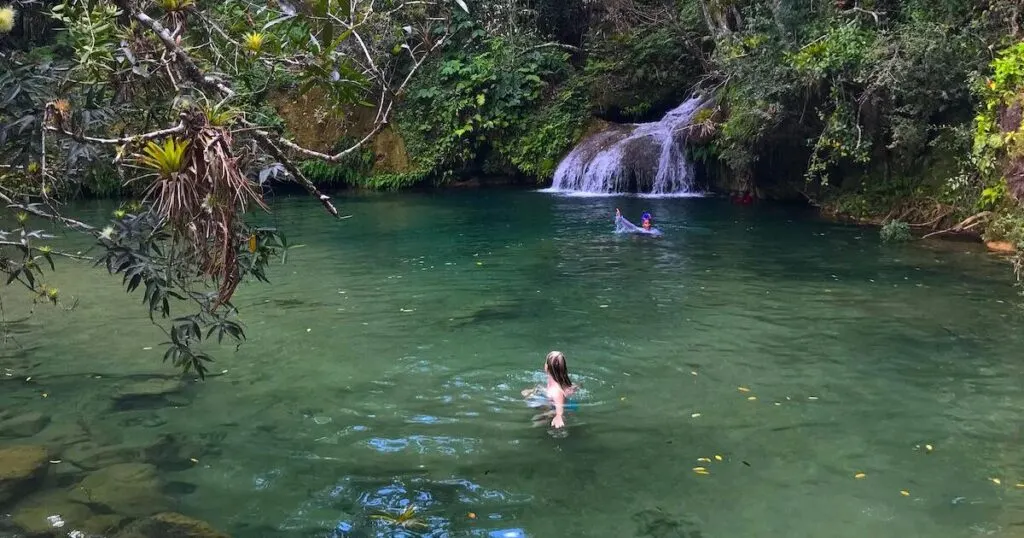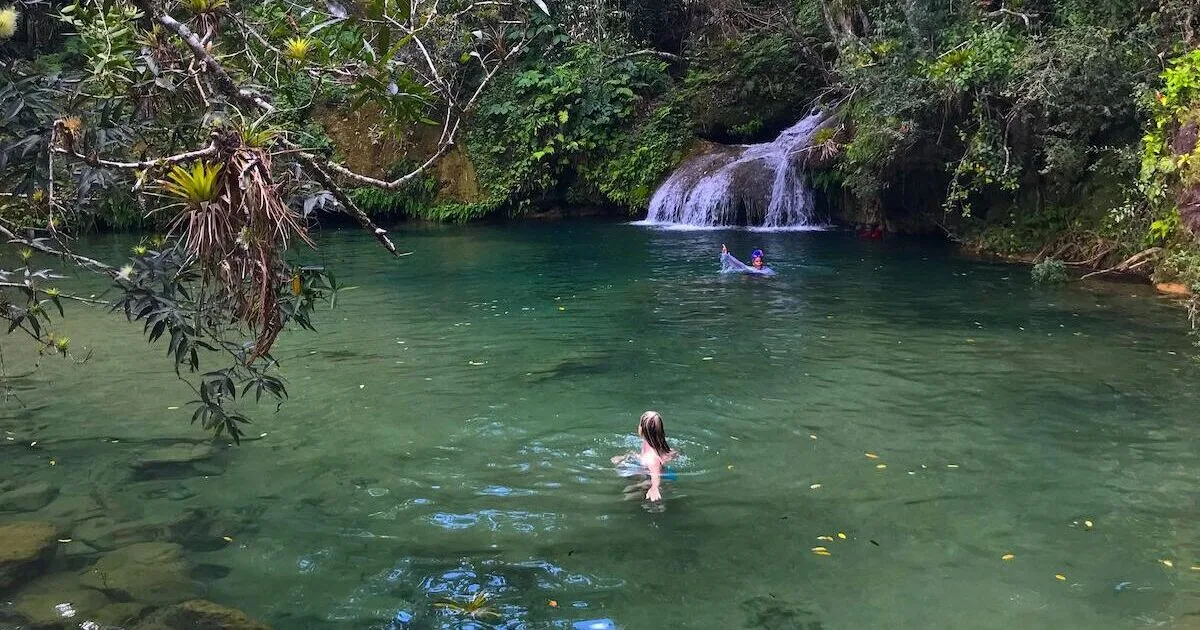 Accessories
While Cuba is a relatively safe country to visit, wearing flashy jewellery or accessories can be seen as insensitive. In general, you should try to avoid wearing any designer items of clothing or especially expensive or flashy jewellery and accessories.
Sunglasses.
Sun hat.
Subtle jewellery.
Toiletries
Getting hold of toiletries in Cuba will be tricky, because, as I mentioned previously, the shops almost exclusively sell water, alcohol, and tinned goods like tomatoes and beans. You should pack everything you need.
If you're travelling with carry-on luggage only, be sure to pack small-sized bottles under 100 ml and don't leave any toiletries up to chance. The only form of toiletries I came across in my two weeks in Cuba was a small selection of sanitary products and small shampoo bottles in a shop in Trinidad, which is several hour's drive from Havana.
Toothbrush and toothpaste.
Face wash.
Shampoo and conditioner.
Shower gel and applicator.
Moisturiser.
Hair brush or comb.
Deodorant.
Body spray or perfume.
Razors and shaving cream.
Tweezers.
Suncream.
At least one or two packs of medical face masks. Remember, face masks are required in all public spaces in Cuba. If you're lucky enough to experience hot weather (which you should be, in Cuba), you're going to sweat underneath there.
Hand sanitiser. Hand sanitiser is not widely available in Cuba.
Sanitary products, such as tampons, pads or a menstrual cup.
Make-up, such as foundation, concealer, primer, mascara, eyeliner, eyeshadow, and any other products you use daily.
Makeup remover.
Face wipes.
Condoms.
First-aid kit
Over-the-counter medication and painkillers are tricky to get hold of in Cuba, so make sure that you bring your own. There's no free healthcare for tourists in Cuba, so any medications or treatment you need will come out of your travel insurance policy.
Waterproof plasters and blister plasters.
Gauze, wrapped in serile squares.
Crepe bandages and a small pair of scissors.
Surgical tape.
Tweezers.
Antiseptic wipes.
Imodium (loperamide tablets): These are an essential, in case you catch travellers' diarrhoea while in transit.
Antibacterial cream.
Painkillers, such as Paracetamol or Ibuprofen.
Mosquito relief cream.
Anti-acids.
Towels
A quick-dry microfibre beach towel.
A lightweight, quick-dry microfibre towel. Unless you're absolutely certain that your accommodation provides towels, you should pack a quick-dry towel as a back-up. They're inexpensive and handy for your future trips.
Other miscellaneous items
Mosquito repellant. The best mosquito repellent contains DEET.
Books. Just remember to make sure that any books you bring to Cuba should not mention Cuba or the Cuban revolution, unless you want an awkward conversation at customs.
A water bottle. If you'd rather not drink out of plastic water bottles, you can transfer bottled water into your personal water bottle. Tap water in Cuba isn't safe to drink.
Padlocks for any lockers.
Snacks. If you have diet restrictions, snacks are an essential. The Cuban cuisine largely consists of plain rice, bean stew, and fish, chicken, or pork.
A map of Cuba. This is the one thing I wished I had packed when I arrived in Cuba. In order to access any WiFi network in Cuba, you need to track down an Etecsa centre. However, since you don't have the internet, you must do this the old-school way, using a map. My accommodation didn't have a map handy, so I spotted a tall, golden roof in the Havana skyline and followed the gold until I found Parque Central and could ask for directions to an Etecsa centre. A map definitely would have been handy. Download an offline map using maps.me and take a printed version of the cheap, foldable map of Cuba from National Geographic; it's a must.
Tissues. Any public toilets you visit, or restaurant toilets for that matter, are likely to be lacking one thing: toilet paper.
A small, travel-sized bottle of laundry detergent. Bringing a portable bottle with liquid laundry detergent will mean that you can tend to any sweaty clothes in the sink of your accommodation. Some hostels, hotels and homestays also offer laundry services for a fee.
Card games.
Ear plugs and an eye mask.
A travel journal.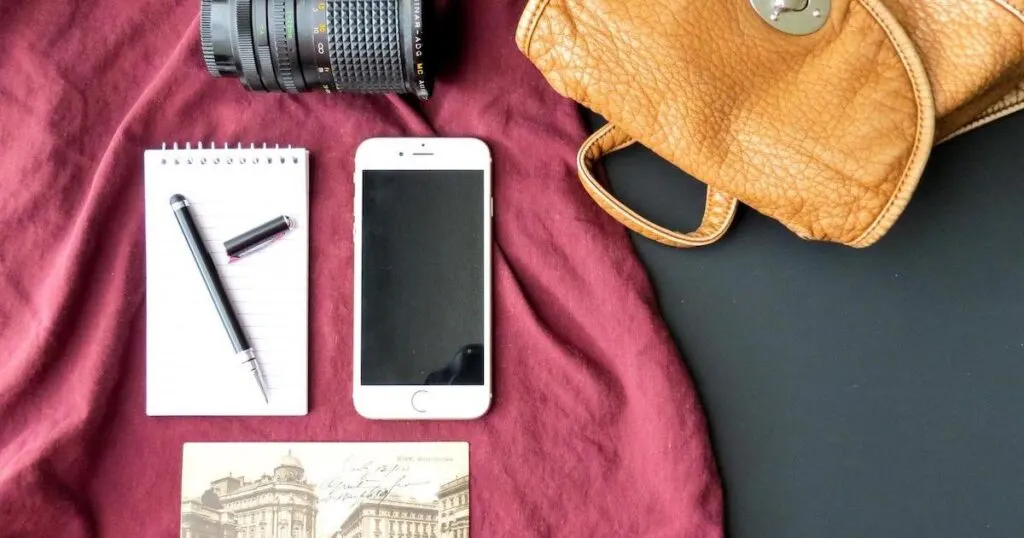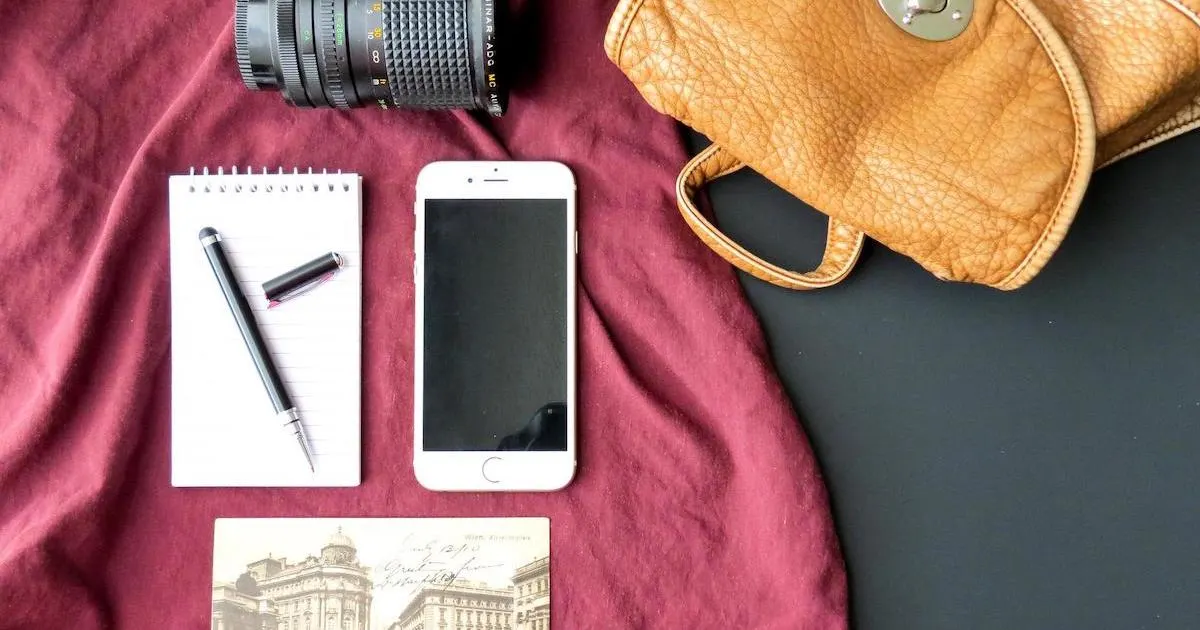 My Travel Journalling Guide explains how to start a travel journal from scratch, including excerpts from own time in Cuba.
Packing list for Cuba resort
If you're looking for a packing list for a Cuba resort, it's going to be the same as the above packing list. The only difference is that you might want to bring extra swimwear, since you'll probably be spending lots of time in the water.
There are also more opportunities to dress up, since you're less likely to be troubled by catcalls or concerned about safety. Heels are more manageable for dinners, because you won't have far to walk and the resort terrain should be easy to navigate.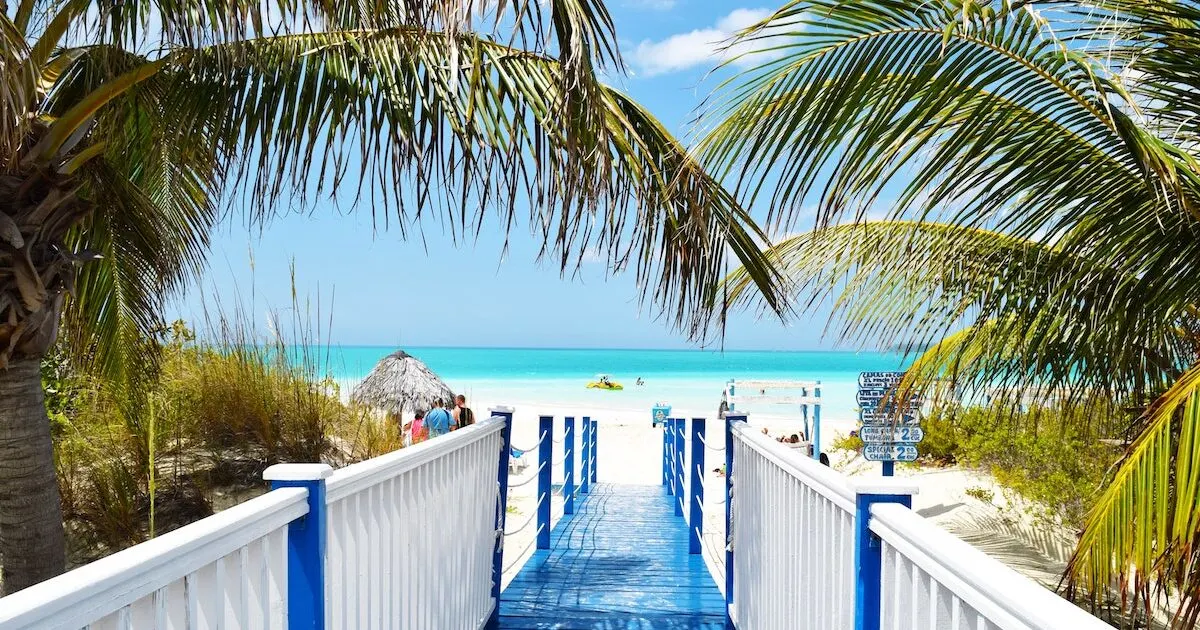 Remember to bring a credit card to your resort, as some hotels may require payments by credit card. If you're paying for anything in cash, it's likely that you'll be asked to pay in euros and not in Cuban pesos. So, bear this in mind if you're planning on exchanging some cash before you arrive at the resort.
Cuba Packing List: Useful apps
Mobile apps might not be part of your physical luggage, but it's essential you download any before you depart for Cuba because it'll be a while until you get internet access. Even then, the internet isn't strong in Cuba.
Google Translate: People in Cuba speak Spanish. While many workers in the travel industry can speak English or broken English, sometimes you might need to use Google Translate to cross any language barriers.
Maps.me or Google Maps: Okay, so technically, you're not allowed to use GPS in Cuba, but there's no rule against downloading offline maps of Cuba, which can prevent you from getting lost. Remember to save the location of your accommodation so you don't forget where it is.
DuoLingo: Learn a few essential Spanish phrases while you're in Cuba.
Currency Converter Plus: If you want to keep track of your spendings, the Currency Converter Plus app works offline and can give you a rough estimation of how much you're spending in your usual currency.
What to bring to Cuba for the locals
Whether you're visiting friends or family or you just want to give a little something to your casa host as a sign of appreciation, one of the best ideas is chocolate. Chocolate is a commodity in Cuba. I saw crowds of locals 'smuggling' (legally) bags of chocolate into Cuba for their friends or family, so it's clearly something that's in demand.
Just remember to keep the chocolate somewhere cool, so it doesn't melt too quickly. Spanish books are always welcome gifts, as long as they don't mention Cuba or the Cuban revolution.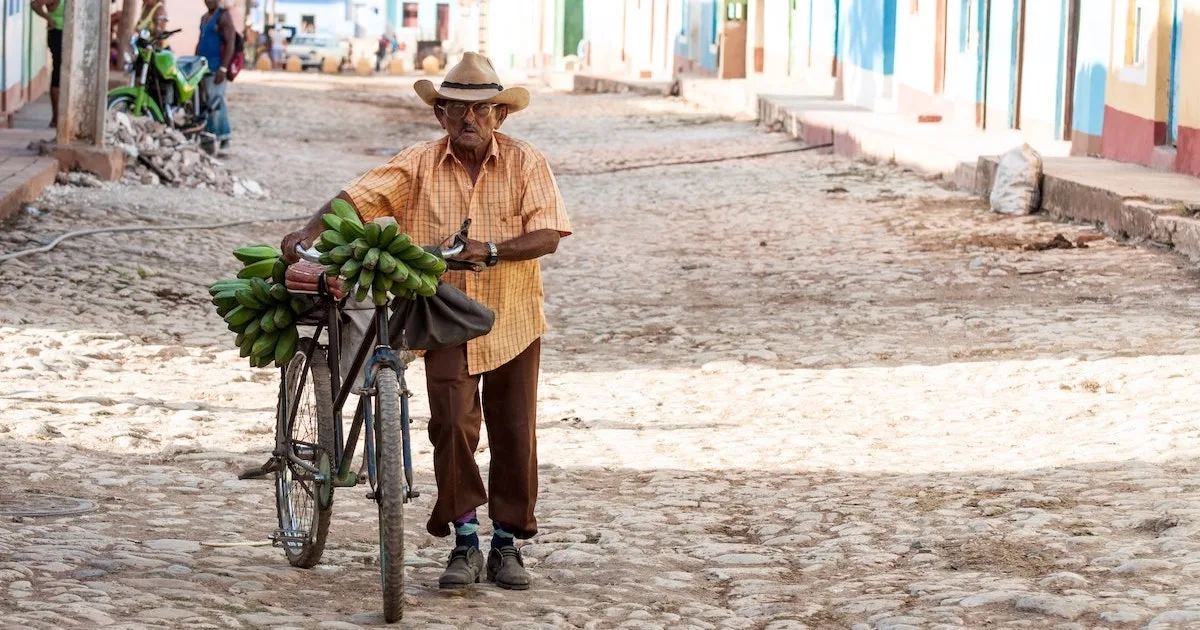 If you're looking to make a difference to the local communities, one idea is to bring second-hand clothes (still in good condition) or hygiene products such as soap or deodorant. If your hosts don't use it themselves, they can donate it to others in need. Even things like toothpaste, shampoo, mouthwash, bed sheets, or tea towels are seen as luxurious in Cuba.
Great gifts for children in Cuba could include dolls or action figures. Western toys are a rarity in Cuba, so children are sure to treasure any small toys or gifts. As many of the kids play in the street, small balls or even a deflated football with a small pump should also go down a treat.
If you really want to support the Cuban community, consider staying in a casa particulare. This is the Cuban equivalent of a homestay or a bed and breakfast. They are private rooms, part of a normal Cuban household. Most casa particulares include at least one meal, usually breakfast, but many provide breakfast and dinner. Rooms usually have a private or shared bathroom. A large chunk of the booking goes to the government, so the owners rely heavily on regular bookings for their income.
What should I bring in my carry-on to Cuba?
Essential items to bring in your carry-on to Cuba include your complete travel documents (a passport, Cuban tourist card, travel insurance details, your Covid-19 declaration form and copies of your flight, accommodation, and tour booking information). Pack face masks and hand sanitiser, as face masks are required in all public spaces in Cuba, even outdoors. Other items you might want to pack include books, technology such as a mobile phone, earphones, Kindle or iPod, face wipes, a water bottle, phone charger, ear plugs, an eye mask, and a head pillow.
Can I bring snacks to Cuba?
You can bring snacks to Cuba, as long as they don't contain any fruit or meat products.
Can I take my medication to Cuba?
Prescription medication and over-the-counter medication is permitted in Cuba, as long as you pack a copy of the prescription and the box of any over-the-counter medication.
How many mobile phones can I take to Cuba?
You're not permitted to bring more than two mobile phones to Cuba. The same rule applies to laptops and cameras.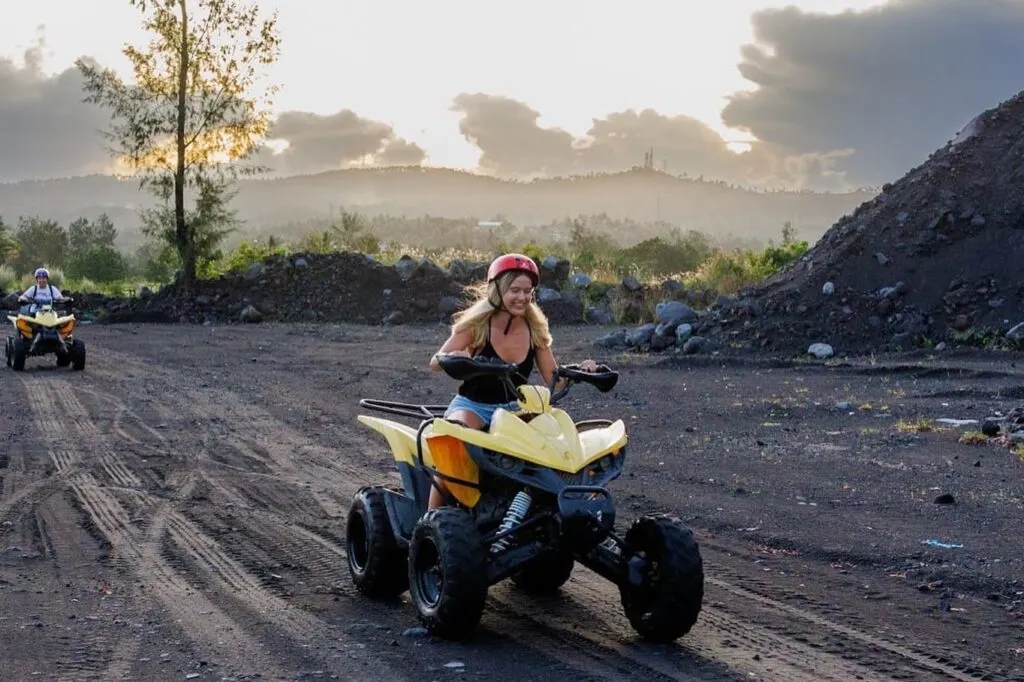 AUTHOR: KATIE TREHARNE
I'm Katie, the owner of Escape Artist Katie and a full-time digital nomad. I have been travel writing in some shape or form since 2018, including writing for luxury travel magazines. I hope you found my article useful – find out more about me here or keep up with my travels on Instagram. I'm a big advocate for offbeat travel and pushing yourself out of your comfort zone.