If you're searching for a Munnar itinerary, it's likely that, just like me, you've been lured in by Munnar hill station in Kerala's misty Western Ghats.
Surrounded by sloping tea plantations, spindly silver oaks, and dense vegetation, it's no wonder that small-town Munnar is high up on many travellers' Kerala bucket lists. The evergreen tea plantations are certainly striking.
In fact, the Munnar region is one of the largest tea-growing regions in the whole of India. With that title comes a host of tea-themed activities ideal for your Munnar itinerary, including tea plantation treks and factory visits.
However, that's not the only way to experience the hill station and its surrounding mountains. This is hub for adventure adventures, which includes everything from trekking and bamboo rafting to abseiling and ziplining.
It's also culturally rich, hosting temples, sacred art form performances, and opportunities to try traditional Kerala dishes. Whether you're looking to witness endangered species in the wild, pump up some adrenaline, or take a peaceful break in the hills, Munnar is the right place to do so.
You may be looking for things to do at Munnar hill station for one, two, or three days. You might even be lucky enough to have a whole week or two to carry out your Munnar itinerary.
No matter your time limit, I've put together a round-up of the best 22 activities for your Munnar trip itinerary. This includes what I view to be the most essential activities in Munnar, along with offbeat travel experiences that will give you something special to tell your family back home.
In case you're in need of some practical advice for Munnar too, I've also covered what Munnar is famous for, the best time to visit, and a one-day and two-day itinerary.
If you're putting together a full Kerala itinerary, check out my guides to places to visit near Thekkady and things to do at Alleppey and its backwaters and what to wear in Kerala depending upon the season and destination.
Munnar Itinerary: What is Munnar famous for?
It's hard to ignore the jumbo-sized tea plantations that make up the Munnar region. The cooler mountain climate is ideal for growing tea, which is why the hillsides are carpeted with bristly tea bushes and tall silver oaks used in the tea production process.
Aside from its role in tea production, the Munnar region also has a reputation for being a refuge from Kerala's sometimes-intense heat. At between 1500 and 2500 metres above sea level, the Munnar region has a cooler climate than the rest of Kerala.
This is one of the reasons why adventure sports are so popular on every Munnar itinerary. Plus, the scenery is fantastic; there are sections of dense jungle, tea plantations, designated nature reserves, lakes, and waterfalls.
To sum it all up, Munnar is best known for:
Tea plantations and tea factories.
Scenic mountain roads.
A cooler climate than most of Kerala.
Mountains and nature reserves.
Wildlife such as nilgiri tahr mountain goats, elephants, and tigers.
Outdoor activities, including adrenaline sports.
Munnary Itinerary: What is the best time to visit Munnar?
The best time to visit Munnar is during the winter months between December and March, when the average temperature is 22 degrees celsius.
This is especially true if you're planning on including outdoor activities such as treks and cycling in your Munnar itinerary. The cooler weather makes intense activities far more pleasant.
As soon as April hits, the temperature begins to climb. July and August are monsoon season, so you should bear in mind that you might experience more rainfall than usual. The benefit of this is that the waterfalls will be more impressive.
Munnar Itinerary: Must-Try Activities in Munnar
1. Visit the highest tea plantation in the world.
Munnar has more than 50 tea plantations that stretch for miles over the region's hillsides. So, visiting Munnar without getting to know the inner workings of a tea plantation would be a shame.
Not all tea plantations run tours. In fact, most restrict access to tea pickers and workers only. There are a few plantations that let visitors look around.
These include the long-standing Lockhart Tea Museum, the first tea estate planted in Munnar, and the peaceful, more offbeat Chinnakanal Tea Plantation.
Perhaps the most notable of all of Munnar's tea plantations is the Kolukkumalai Tea Plantation, the highest tea plantation in the world. The tea estate is based 7900 feet above sea level and it's so huge that it spans across Kerala and Tamil Nadu (the neighbouring state).
Established in the 1920s, Kolukkumalai Tea Plantation has a tea factory, a tea museum, and an organic café so that guests can have one of the highest cuppas of their life. They produce tea (or 'mind medicine', as the estate calls it) the traditional way, without any pesticides or chemical fertilisers.
The estate runs sunrise tours, factory visits, tea estate hikes, and tent camping, ideal for any Munnar itinerary. The only way to get there is by jeep. Route49, an offbeat tour company based in Munnar, runs a jeep safari and tea tour that will transport you 25 kilometres through the valleys and Lockhart Gap, before heading onto the tea plantation.
The tour also has the possibility of heading into rural Tamil to meet the plantation workers or stopping for views of South India's second-highest mountain on the way there.
2. Watch Kathakali, Kerala's sacred art form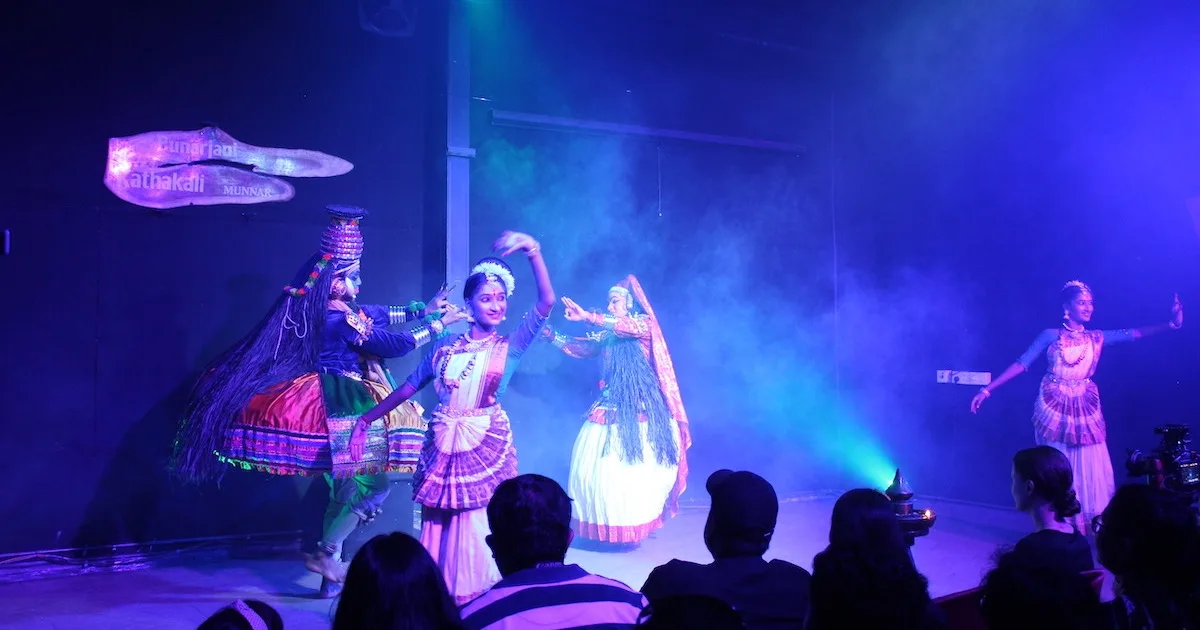 Kathakali may sound like a musical theatre show on the surface: actors and actresses with elaborate makeup and costumes take to the stage to tell a story through dance and music.
However, the dance drama is also a sacred Kerala tradition that has carried the stories of Hindu epics through generations in an easy-to-understand art form that is accompanied by narrated music.
It combines classical dance with expressive techniques such as eye dancing. Punarjani Traditional Village runs Kathakali performances everyday at 5pm and tickets are available on the door for just 200 rupees.
3. Spy on endangered mountain goats in Eravikulam National Park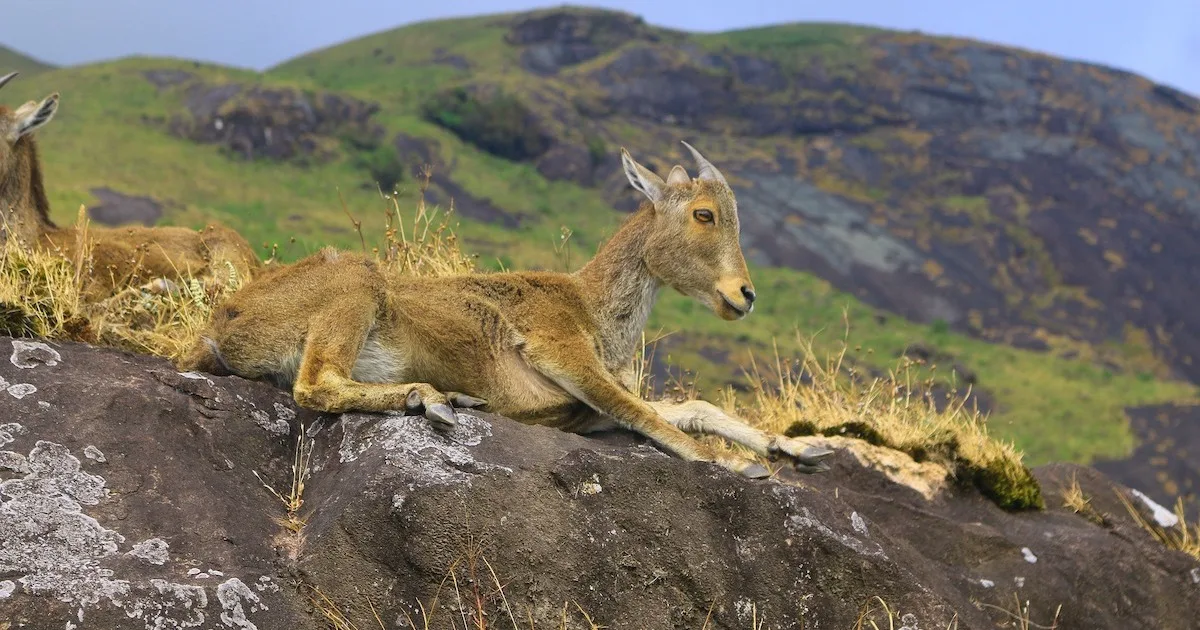 With two sharp horns that curl back over the skull, nilgiri tahr are endangered mountain goats that are indigenous to the mountains in southern India.
One of your best shots at spotting these dignified creatures is in Eravikulam National Park, 15 minutes' drive from Munnar hill station.
A trek through the national park also provides spectacular views over the misty tea plantations. If you're lucky enough to be there at the right time, once every 12 years, neelakurinji plants paint the Western Ghat hills purple – an attraction that brings in thousands of tourists.
4. Build and float your own bamboo raft
One excellent day trip from Munnar hill station is Periyar Lake, which is located two to three hour's drive from Munnar.
Bamboo rafts have been used for centuries by tribespeople to cross the rivers in Kerala. This activity will give you the chance to weave your own raft from bamboo poles, coir ropes, and inflated rubber tyres.
Not only does this provide an insight into the artisanship behind building a raft, but there's also an exhilarating four-kilometre trek through the jungle to get to the launch point.
If you stand in the shallows long enough, expect to have your feet nibbled by harmless red garra fish – a free pedicure before you board the raft and navigate using a bamboo stake.
5. Take the Top Station trek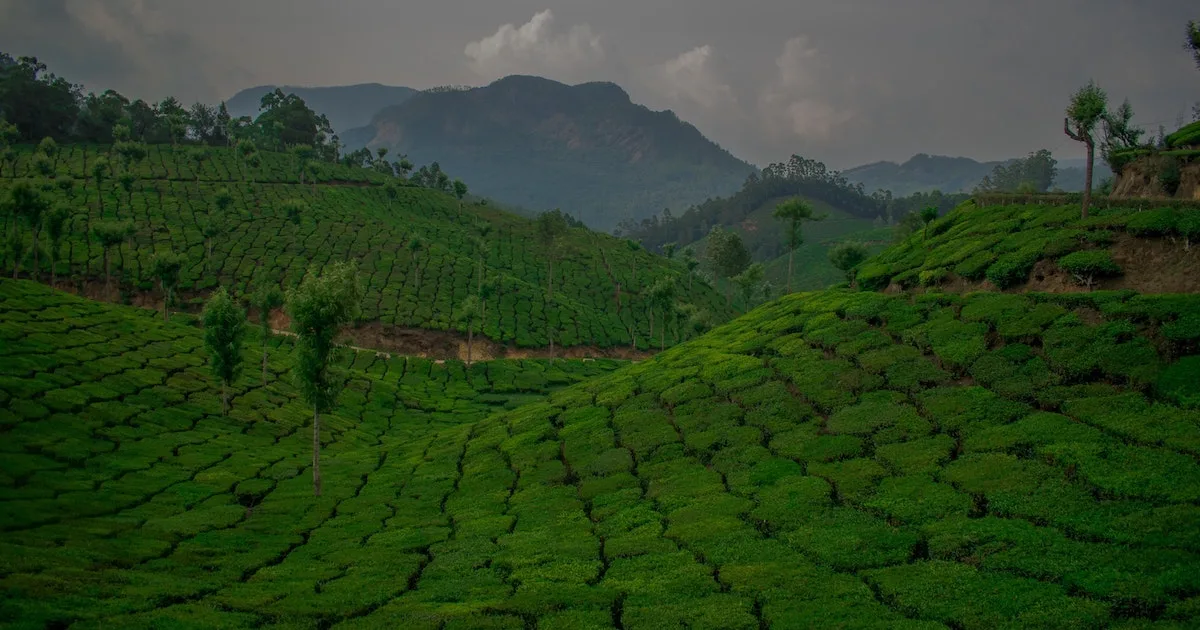 Top Station used to be home to the highest railway station on the Kundala Valley line, but nowadays, there's little evidence of such a thing. Top Station is a hot trekking destination instead. There are views of the Western Ghats and miles of tea bushes, but one of the most interesting places en route is Echo Point. Stop and call out your name – or another personal sentiment – and the echo will reverberate off the hills for a few seconds.
6. Zipwire over tea plantations
Taking in the tea plantations on foot may give you a sense of the life of the workers, but zipwiring will give you a bird's eye view. There are several zipwires in Munnar that will send you gliding over the bristles.
In fact, Munnar has the longest zipline in India at nearly two kilometres in length. It's called Eagle's Flight (although, note that it's currently closed for maintenance, so you'll need to keep an eye out to see if it reopens).
7. Watch Kalaripayattu, Kerala's traditional martial arts form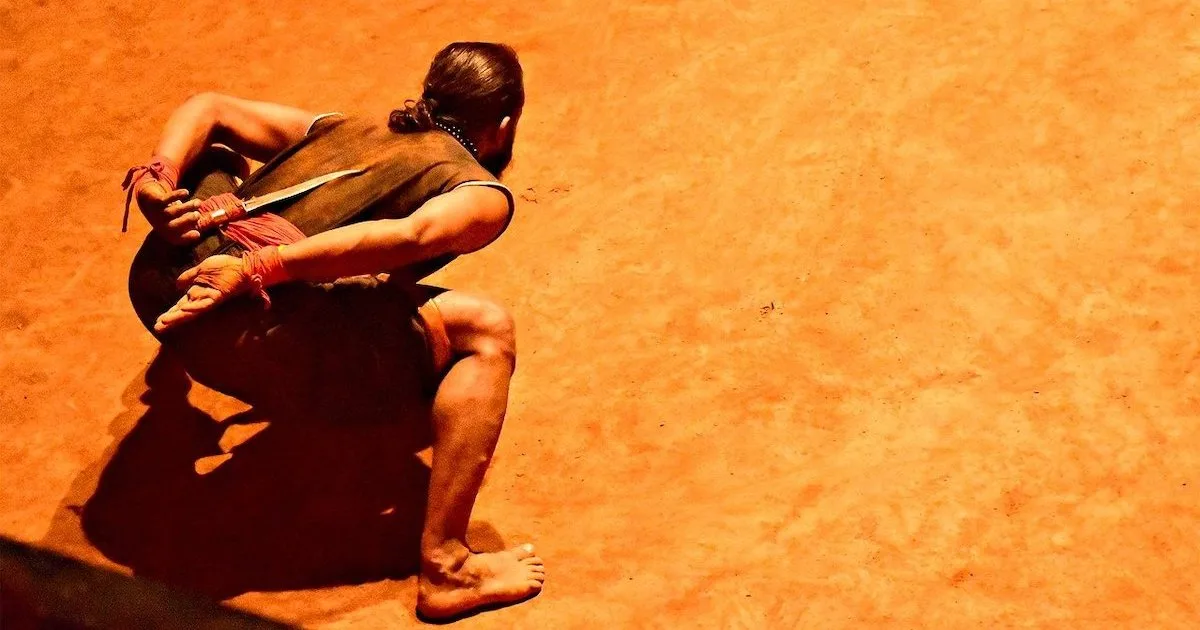 In ancient times, Kalaripayattu was reserved for the 'kalari' (the battlefield). Now, visitors in Munnar can watch the martial arts in action at 6pm everyday at Punarjani Traditional Village.
Fighters use hand combat and weapons such as staffs, knives, and spring swords to compete against each other. The fighters also use acrobatic techniques to dodge attacks, including rolls and dives.
8. Go tea tasting
It's likely you've seen enough tea plantations by now and hopefully you've learnt how the leaves go from bush to brew too.
A tea tasting session will help you to distinguish between different types of tea too. The Tata Tea Museum on the Nallathanni Estate turns back time to the beginning of Munnar's tea tales and records how tea was brought to India by the British.
The demonstration room is where you'll get to put your tastebuds to work. A local guide will teach you how to tell the difference between different types of tea leaves from around the world, as well as the unique aromas of the teas cultivated in Munnar.
21. Fill up on Sadya, a traditional Kerala meal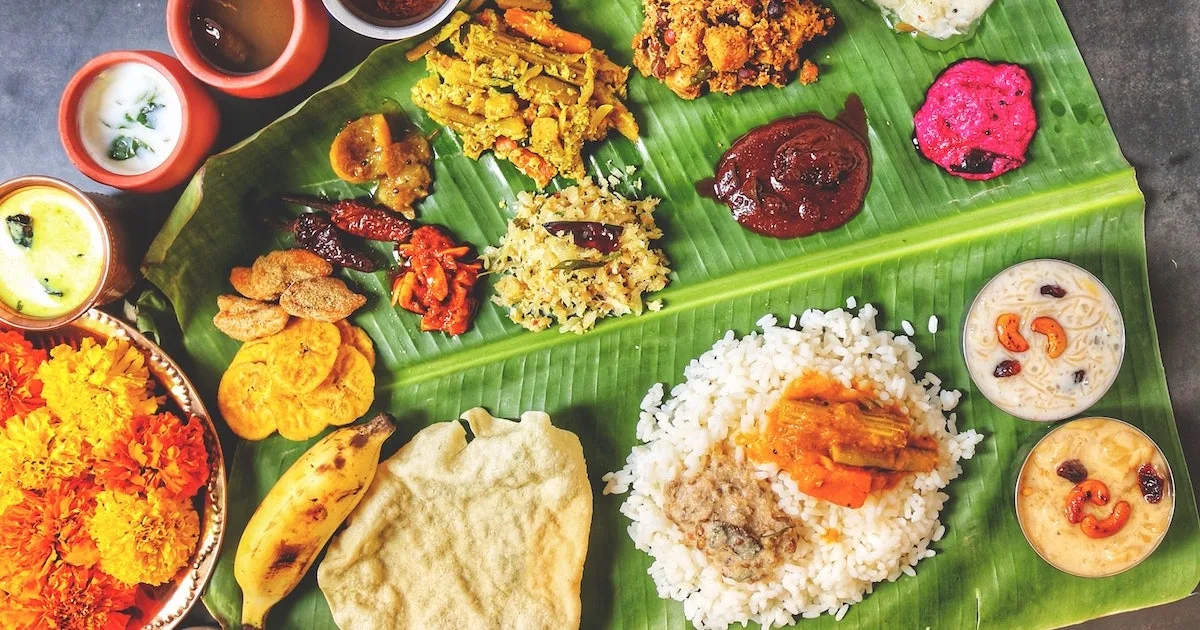 With so many treks and outdoor activities on a typical Munnar itinerary, it's likely you'll be looking for something substantial as fuel.
Luckily, Sadya (Kerala's traditional meal) is fit for a banquet. Sadya is served on a banana leaf and features a range of condiments such as pachadi (pickle), thoran (a vegetarian coconut-style curry), salt, chilli, and sides such as banana coated with jaggery and pappadam. It's one of the best food in Kerala district.
One by one, the server adds fluffy rice, sambhar (lentil and ghee stew), and other dishes such as kalan, kurukku kalan, puliserry, and moru curry. With your right hand, you'll get to combine, scoop, and slurp this delicious vegetarian meal that has been served at banquets in Kerala for centuries.
---
Travel insurance is essential for any trip abroad. If you're in an accident or experience an emergency, you need adequate cover. I recommend Staysure for single or multiple trips per year and SafetyWing for digital nomads.
---
Munnar Itinerary: Offbeat Things to Do in Munnar
1. Go on a tea plantation village tour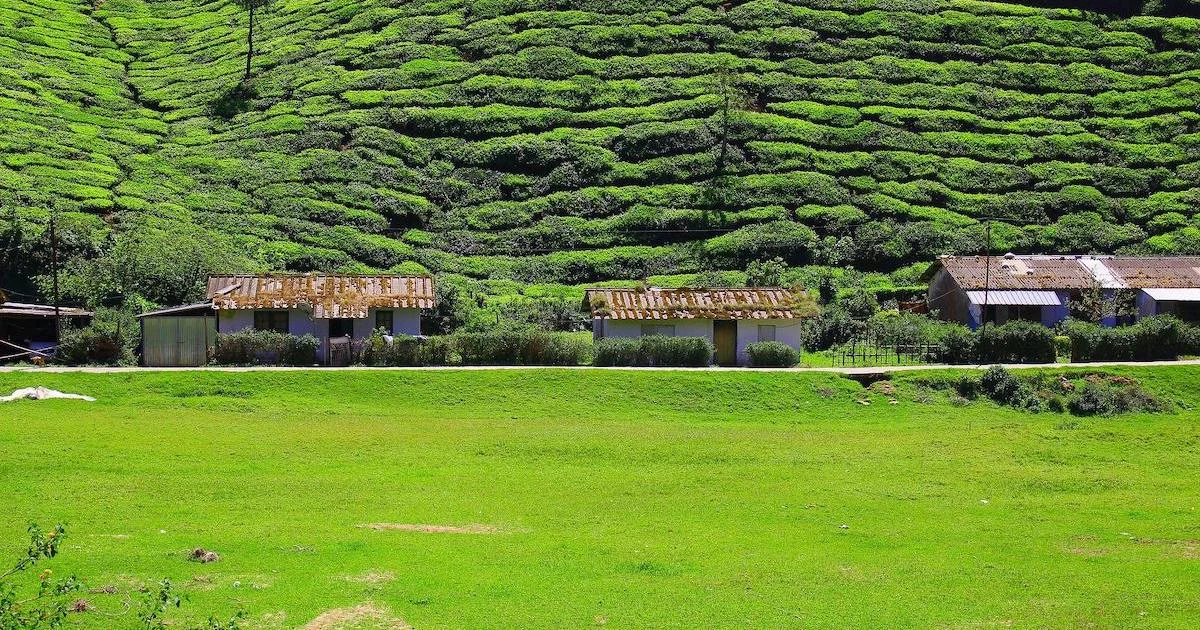 Without workers and pickers from the village, the tea plantations' work would roll to a halt. However, many visitors to Munnar miss out on learning more about this integral puzzle piece in Munnar's misty tea plantations.
Route49 runs a tour of a tea plantation village, where generations have dedicated their lives to tea picking and live in vegetable farms and houses built by the British. The guide will introduce you to the tea plantation workers, and over a brew, of course. It's a great opportunity to learn more about their lifestyle and their working conditions, and you may be lucky enough to watch them at work too.
2. Sink your teeth into parotta and egg curry
If there's one dish that Munnar hill station is known for, its parotta and egg curry. Delectably flaky and crispy, the flatbread is made up of a series of thin layers that crumble to the touch, similar to pastry.
Traditionally, the Munnar version of parotta is a panfried mix of maida flour (Kerala-style wheat flour), oil, ghee, water, and egg.
In Northern India, this is usually served with a meaty stew, but the roadside stalls in Munnar serve parotta with egg curry.
3. Take a jeep into rural Tamil Nadu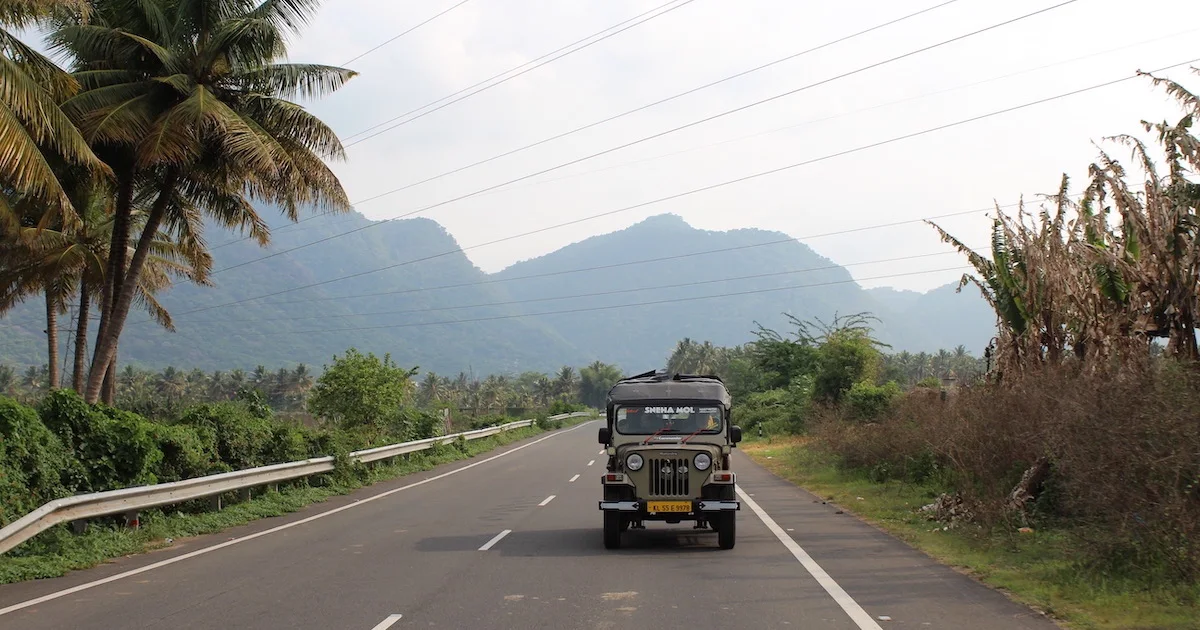 Munnar is only an hour's drive from Kerala's border with Tamil Nadu, the neighbouring Indian state. If you fancy seeing two states in one trip, book a jeep to take you on the mountain passes and over the border.
The journey itself is thrilling enough, with views over the Western Ghats range, lakes, ravines, and roads that cling to the edge of the mountain.
You might want to arrange a farm tour to see how they grow chilli, red bananas, lime, mango, and other plants. Look out for the ox carts too, which are used to transport the harvest to the auction.
4. Abseil from the mountains in Munnar
Scenic as they may be, Munnar's mountains aren't just there to look good. It's also possible to get up, close and personal with the rock faces by abseiling (or rappelling, as many tour operators call it).
It's not quite as strenuous as the region's rock climbing activities, which will require you to scale the rock faces from the bottom to the top.
Instead, abseiling involves wearing a harness and lowering yourself backwards down a vertical rock face while pushing with your feet.
One thing is for sure: there will be plenty of views over the evergreen landscapes and your heart-rate will increase.
5. Check out a cardamom plantation
Munnar is ideal for growing cardamom, a spice that flavours Kerala dishes such as biryani and dry beef curry. Seeing the inner workings of a Cardamom plantation is just as exciting as a tea plantation visit.
The difference is that the cardamom pods thrive in limited sunlight, so the thicker foliage attracts a cluster of wildlife such as squirrels and birds. Windermere Estate, a British colonial-style resort with peaceful bungalows, is based on a cardamom plantation and runs a four-kilometre plantation trek for its guests every evening.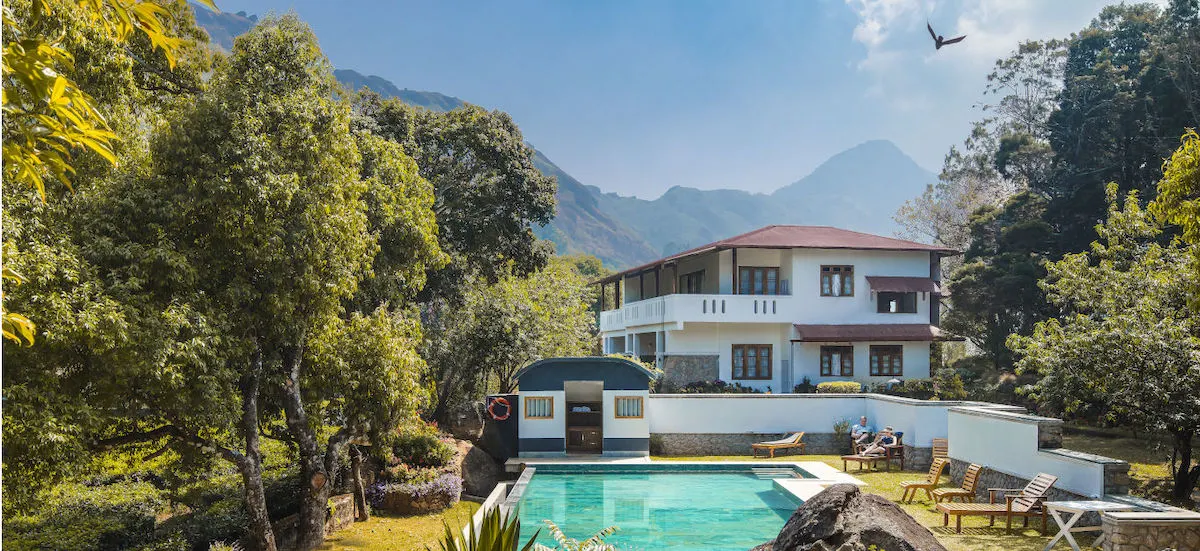 6. Go trekking in the Lakshmi Hills
With seven misty peaks and steep, uphill paths above the clouds, the Lakshmi Hills are a peaceful trekking destination for your Munnar itinerary.
You might want to set yourself the goal of covering all seven hills or head there for a shorter trek and plenty of pitstops or picnics over the tea plantations.
Most treks take between four hours to a full day.
7. Cruise Kundala Dam in a shikara boat
Shikara boats are used across Kerala for everything from transporting cargo to fishing and harvesting aquatic food.
On Kundala Dam, under an hour's drive from Munnar hill station, visitors can take a peaceful round of the reservoir on shikara boats. They seat six people and a driver, who paddles at the rear of the boat.
8. Cycle between eucalyptus trees in Vattavada
Cycling is popular in Munnar, given its hills, hairpin bends, and intense scenery. Many resorts or hotels arrange biking tours around areas such as Anamudi Shola, Suryaneli, and Kundala, but Vattavada (an hour's drive from Munnar) is a unique setting for a two-wheel ride.
Here, the scenery takes a slight break from purely terraced tea plantations and features tall eucalyptus trees, conifers, and vegetable farms.
9. Go temple hopping in Devikulam
In Devikulam, half an hour's drive from Munnar, you may want to begin by going trout fishing on the Sita Devi Lake or snapping a few pictures of the Pallivasal Falls.
However, the hill station also has several Hindu temples. These include the Ganesh Temple, Mariamman Temple, and Ayyanar Temple.
10. Hunt down the Attukad Waterfalls
Surrounded by dense jungle and hiking trails, the Attukad Waterfalls are as much a trekking destination as they are a great place to snap a few pictures.
There's a natural pool at the base of the falls where you can cool off after a trek. The waterfalls are at their fullest between July and August, which is monsoon season in Kerala.
11. Go boating and elephant-spotting on Mattupetty Dam

Mattupetty Dam, 25 minutes' drive from Munnar, is on a known elephant crossing, so it's one of the likeliest places for spotting a wild elephant herd (taking a bath, no less).
If there aren't any elephants frolicking in the water, you'll just have to make do with a peaceful boat ride while gazing over the Western Ghats.
12. Hike between Marayoor's sugarcane farms and prehistoric murals
An hour and 15 minutes' drive from Munnar hill station, Marayoor is a hamlet carpeted in sandalwood forest and sugarcane plantations.
As well having scenery other than tea plantations, the Marayoor Forest Range has a 2000-year-old prehistoric site where there are rock paintings and relics.
Once you've explored the sandalwood and prehistoric paintings, you might want to stop by one of the open sugarcane plantations and taste jaggery fresh from the boil.
13. Go on a nighttime jungle patrol
Strap on your sturdiest hiking boots and join arms with a group of armed guards as they take their nightly jungle patrol in the Periyar Tiger Reserve.
Their role is to look out for poachers, who are most active between 4am and 7am, and a small numbers of visitors can join the patrol to experience the jungle during the dead of the night.
The reserve is located a few hours' drive from Munnar, so this activity should be part of a one-night excursion or form your next destination.
Munnar 1-Day Itinerary: How can I spend 1 day in Munnar hill station?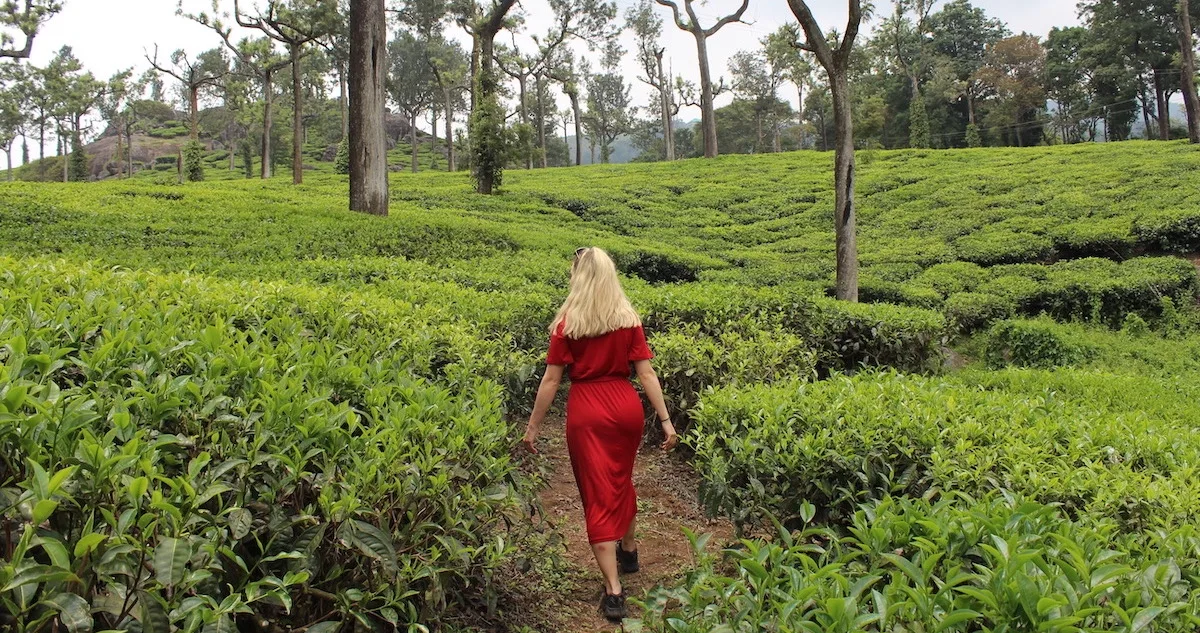 While it's impossible to cover the entire Munnar region in one day, the trick to spending one day in Munnar is to plan a quality activity for the early morning, late morning, afternoon, and evening.
You don't want to waste too much time commuting between destinations, so you should stick to activities that are within a short drive of each other.
Early morning: Take a sunrise tour of the Kolukkumalai Tea Plantation
Late morning: Take a tea plantation village tour with Route 49
Afternoon: Go zipwiring and/or mountain biking
Evening: Enjoy a traditional Sadya meal, followed by a Kathakali and Kalaripayattu show at Punarjani Traditional Village
Munnar 2-Day Itinerary: How can I spend 2 days in Munnar hill station?
If you're spending two days Munnar, there's more scope to travel to spots further away from Munnar.
To make the most of your time, schedule activities for each day that are within a short drive of each other and closely consider where you'll stay the night to maximise your time effectively.
For example, you might want to experience a treehouse stay, go camping, or sleep on a cardamom plantation.
Day 1
Early morning: Take a sunrise tour and factory visit at Kolukkumalai Tea Plantation
Late morning: Go tea tasting at the Tata Tea Museum
Afternoon: Go zipwiring over a tea plantation or cycling on Munnar's mountain passes
Evening: Take a traditional Sadya meal, followed by a stay on the cardamom plantation at Windermere Estate
Day 2
Early morning: Take a sunrise trek to Top Station
Late morning: Go for a Shikara ride on Kundala Dam
Afternoon: Visit Echo Point and go boating and elephant-spotting on Mattupetty Dam
Evening: Return to Munnar and watch a Kathakali and Kalaripayattu show at Punarjani Traditional Village
Munnar Itinerary: How To Get Around Munnar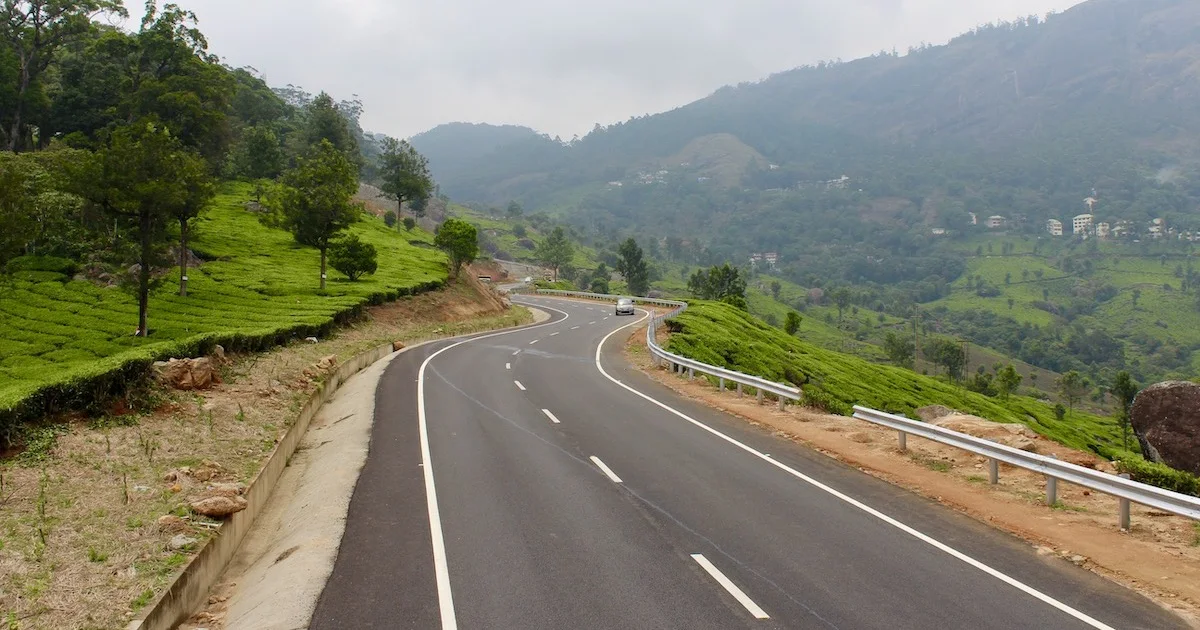 1. Autorickshaw or car taxis
The easiest and most convenient way to get around Munnar is by autorickshaw taxi. They cost a fraction of the price of a traditional car taxi. However, cars provide more comfort for longer journeys and more protection in the event of a crash.
If you are visiting an offbeat destination in Munnar, you can arrange for your taxi driver to pick you up from your destination at a pre-arranged time.
2. Rent an autorickshaw for the day
Renting an autorickshaw and driver should cost you around 600-800 INR for one day. There are often autorickshaw drivers offering their services on busy streets in Munnar.
3. Bicycle
Local bicycle rental is possible in Munnar, often from bigger hotels. This is a slow but scenic method of transport and should be reserved for safer, less-busy roads and short journeys. You should be experienced with road cycling.
Which is better: Ooty or Munnar?


While the hill stations of Ooty and Munnar are deserving of an individual trip, Ooty has a cooler climate than Munnar and a higher elevation. Both destinations are popular for their wildlife, lakes, waterfalls, and outdoor activities. Munnar is best-known for its tea plantations, while Ooty is known for its scenic steam railway line.
What is Munnar famous for?
Munnar is famous for its tea plantations, wildlife, nature reserves, lakes, outdoor activities, and wildlife such as nilgiri tahr, elephants and tigers.
Is 2 days enough for Munnar?
Ideally, at least two days should be spent in Munnar due to the longer journey times across mountainous terrain and diverse attractions. The ideal amount of time to spend in the Munnar region is between two days and five days.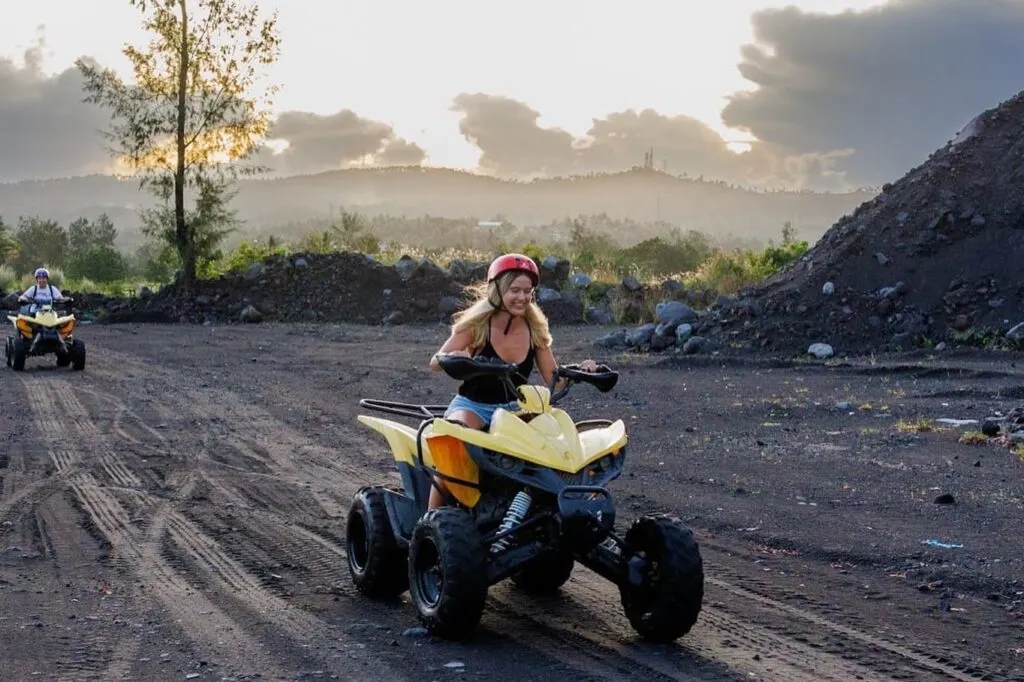 AUTHOR: KATIE TREHARNE
I'm Katie, the owner of Escape Artist Katie and a full-time digital nomad. I have been travel writing in some shape or form since 2018, including writing for luxury travel magazines. I hope you found my article useful – find out more about me here or keep up with my travels on Instagram. I'm a big advocate for offbeat travel and pushing yourself out of your comfort zone.