You've scheduled your Kerala getaway and the next question is what to wear in Kerala. With so many different types of landscapes, from the hot concrete of the city to breezy hill stations and humid backwaters and beaches, you might find yourself stuck wondering what to pack for Kerala. You might have other questions too, like can you wear shorts in Kerala? What is the climate in Kerala? Is the dress code in Kerala strict?
I had all the same questions before I visited Kerala. That's why I have created the following complete Kerala packing list, so that you can be sure of which clothes to wear in Kerala depending upon the time of year and your specific destination.
Whenever anyone asks me what to wear in Kerala, one of the first things I tell them is to pack at least two changes of clothes per day. Kerala is hot and humid all year-round, with hill stations and monsoon seasons only providing a slight relief from the heat. As a rule of thumb, lightweight, breathable clothing is an essential. That means wearing materials such as cotton and linen or sweat-wicking fabric.
The following packing list for your Kerala trip covers exactly what to wear for men and women. I've also included a complete list of what to pack for Kerala, including travel documents and other essential gear.
Skip to:
What to wear in Kerala: What clothes do they wear in Kerala?
Many locals dress in traditional Kerala attire. Traditionally, Hindu women in Kerala wear the Kerala saree, which is also known by the name mundum neriyathum. It is a woven, two-piece dress.
One half of the dress consists of a full-length piece of fabric covering the lower half, which is fastened at the waist. The other half consists of a long strip of fabric draped over the left shoulder. It is usually tucked into the blouse and/or fastened at the waist. The traditional colour of the Kerala saree is white and gold with a gold-toned border called Kara.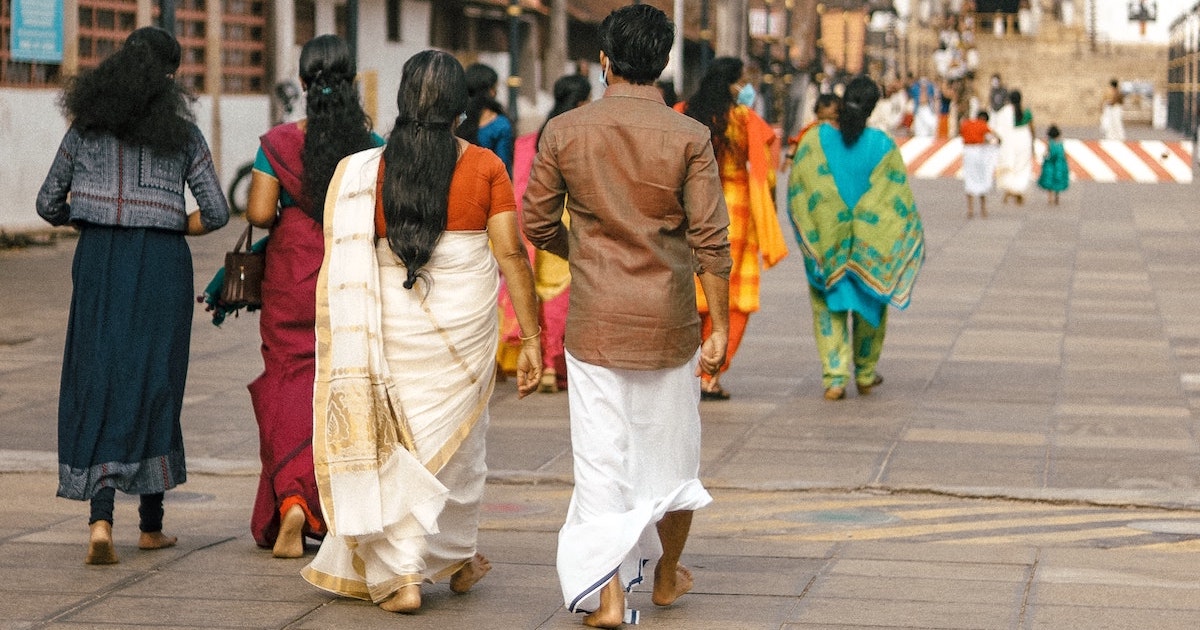 Hindu men traditionally wear Kerala dhotis, which are also called mundu. The mundu is an ankle-length piece of fabric, which is wrapped around the waist. Like the saree, it has a gold-toned Kara border. In rural parts of Kerala, many men wear a specific type of mundu called the kasavu mundu, which is woven from a thicker fabric.
The prevalent religion in Kerala is Hinduism, followed by Christianity and Islam. The Kerala saree and dhotis are traditional attires worn by most religions in Kerala, but prevalently by those of the Hindu faith. Kerala sarees are usually only worn by Christians at special events.
While you'll see many people dressed in traditional Kerala attire on the street, there are also plenty of locals who dress in casual attire. Mostly, this consists of lightweight, modest clothing. Women usually wear dresses or skirts which fall below the knee. The skirts are usually paired with a blouse. Men typically wear a shirt with jeans or trousers.
What to wear in Kerala: What is the climate in Kerala?
Don't underestimate how hot and humid it is in Kerala. Northern Indian states may experience on-and-off heat waves, but as India's southernmost state and the closest state to the equator, Kerala's heat and humidity doesn't budge for most of the year. Therefore, deciding what to wear in Kerala depends upon the season.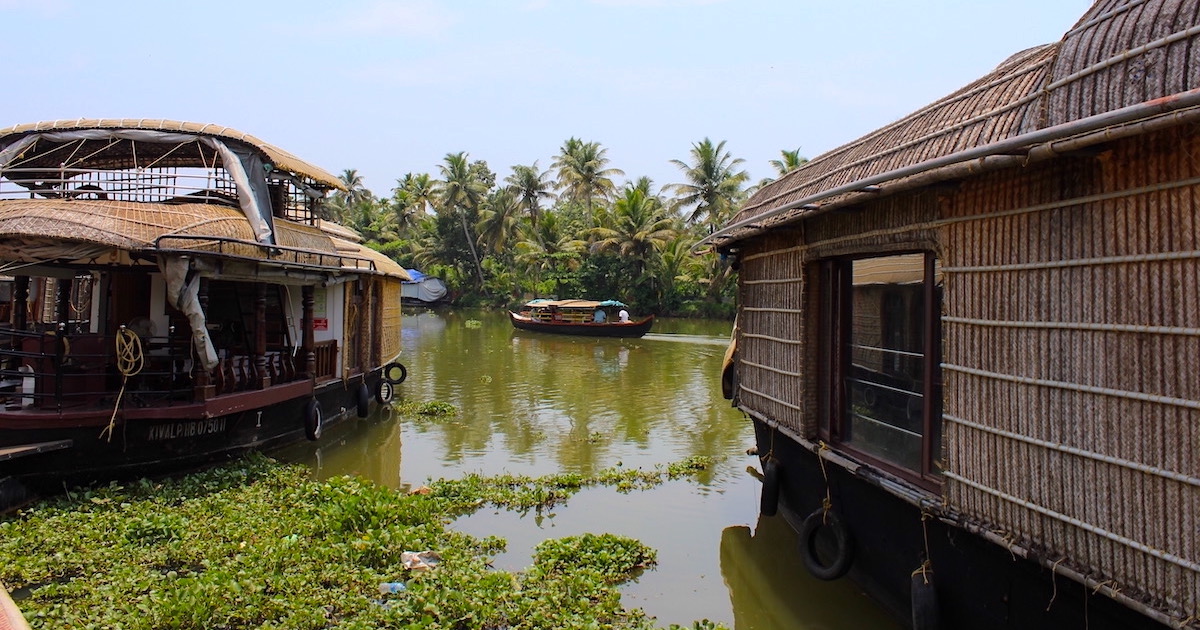 The seasons in Kerala are as follows:
Summer season: March to June.
Average temperature: 28 – 35 °C (82 – 95 °F)
During the summer season in Kerala, the weather is hot and humid during the day and night. The height of summer in Kerala is between March and May. It's very important to dress in lightweight, breathable clothing to keep yourself cool.
Because it's so humid, you will feel very hot and sticky even after spending only a few minutes outdoors. Opt to wear cotton and linen fabric or garments labelled as sweat-wicking. You may need to get changed multiple times a day, so packing plenty of changes of clothes is also key.
In the summer, mountainous areas such as Munnar, Wayanad or Thekkady are slightly cooler. The temperature can drop to 20°C (68°F) in the mountains.
Monsoon season: June to August
Average temperature: 20 – 30 °C (68 – 86 °F)
Monsoon season in Kerala experiences heavy rain downpours mixed with hot, humid weather. Waterfalls are at their fullest during this period, and the scenery is very green. Many outdoor activities close down due to the potential for torrential rain.
In monsoon season, it's especially important that you wear sturdy, comfortable footwear with good grips in case the ground is slippery. You will still need light, breathable cotton clothing, but you should always carry a lightweight waterproof raincoat and plastic or waterproof bags to protect valuables in downpours. Mosquito repellent and sunglasses are still needed.
Rainy season: August to October
Average temperature: 23 – 32 °C (73 – 86 °F)
Pleasant, warm weather takes over between August and October. Rainfall is more likely than in the summer season, but the average temperature is much more bearable. It will be important to pack a lightweight rain jacket and dress in light, breathable clothing.
Retreating monsoon: October to November
Average temperature: 28 – 35 °C (82 – 95 °F)
Retreating monsoon season, also known as the southwest monsoon or Edavappathy, brings more torrential rain to Kerala. This results in even more impressive waterfalls and rivers, as well as lush, green landscapes in the mountains. It's still hot and humid, however, so you should pair breathable clothing with a lightweight raincoat.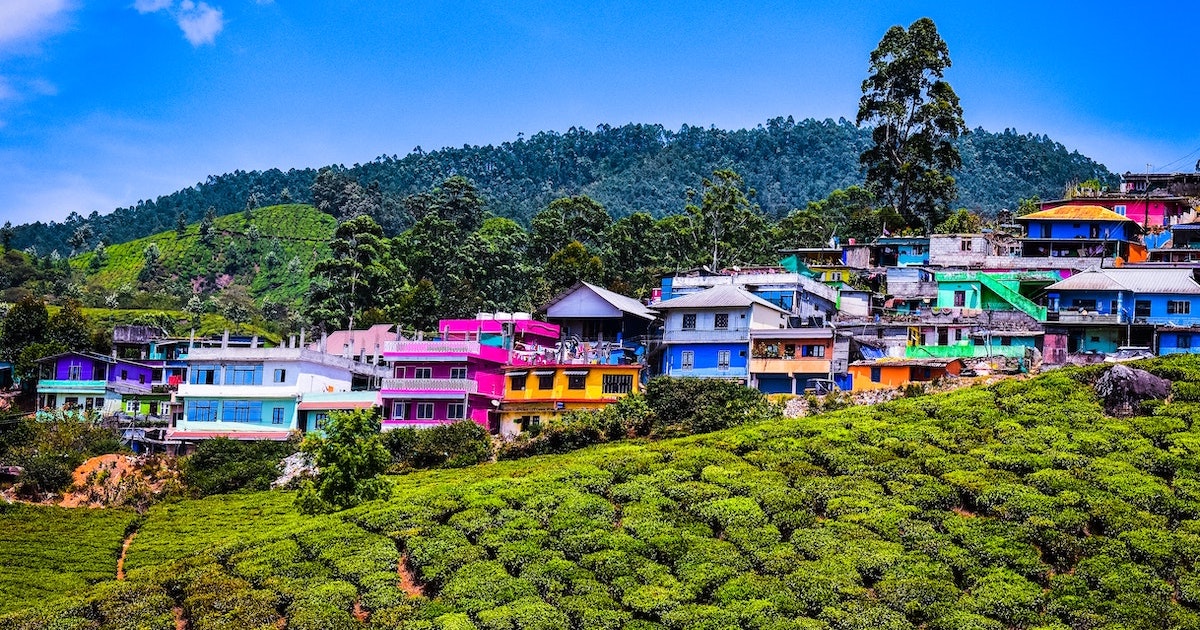 Winter season: November to February
Average temperature: 18 – 28 °C (64 – 82 °F)
Winter season in Kerala isn't exactly cold. There's no snow or ice, at least. However, winter does bring a slight breather from the hot and humid weather. Many tourists find winter the most pleasant time to explore Kerala because it's not too hot. The conditions are at their best if you're looking to engage in hiking or other outdoor activities, because it's slightly cooler outside.
If you're travelling into mountainous areas, the temperature might drop to 18°C . That's cold on Kerala terms, so you might want to bring a few cardigans, jackets or jumpers to the highlands. Light, cotton clothing should still suffice for this time of year.
Because it's slightly drier in winter, you should be fine with just an umbrella, rather than a raincoat, and you might benefit from bringing moisturiser or lip balms too.
What is the best season to visit Kerala?
The best season to visit Kerala is generally in the winter season, which begins in late November and ends in February. In general, December is the best month to visit Kerala because there are lush, green landscapes leftover from the retreating monsoon season, coupled with cooler but warm weather.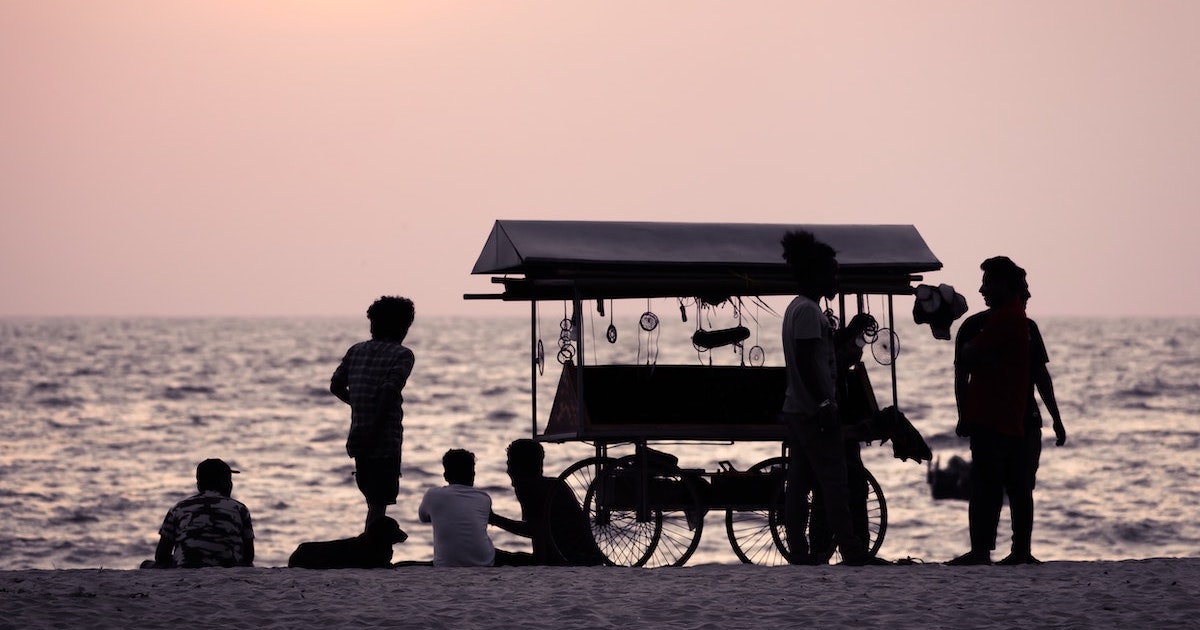 Most tourists visit Kerala between October and March. This is considered to be the peak tourist season in Kerala, and there are plenty of activities running.
That being said, if you're looking to avoid the crowds and engage in some offbeat travel, you might want to visit Kerala in the summer season or the southwest monsoon season.
Backwater destinations and waterfalls are particularly impressive during the southwest monsoon season, as the water is fuller. Monsoon season is also cheaper, in terms of booking accommodation and activities, and you won't have to jostle with crowds for the views. Just note that some outdoor activities may be closed if the ground is slippery or if the weather makes conditions dangerous.
What to wear in Kerala: How can I plan for 5 days in Kerala?
1. Decide what time of year you want to visit Kerala, depending upon the seasons.
The first step is to decide the best season for your visit to Kerala. You might want to visit Kerala in the peak winter season between October and March, when the weather is more bearable and activities are running full-steam.
Or, you may prefer to beat the crowds and tackle the summer heat between March and June, like I did. If you're visiting backwaters or waterfalls and not engaging in too many outdoor activities, monsoon season is a good offbeat option.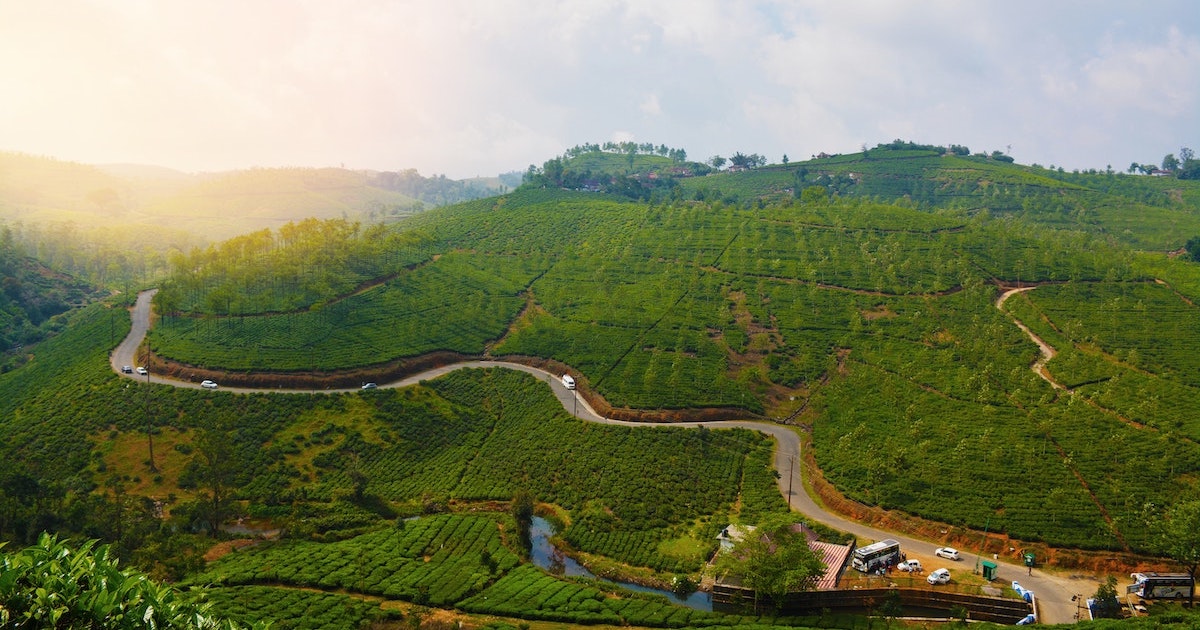 2. Deduce whether you want to visit north, central or south Kerala.
North Kerala destinations such as Kozhikode, Wayanad, Kannur and Kasaragod are less-frequented by tourists compared to south and central Kerala. With distinct Malabar cuisine, they are also considered to have some of the best food in Kerala district. Head to north Kerala for mountain scenery, seatrade villages, Malabar cuisine, and fewer crowds.
Central Kerala includes the capital Cochin, along with the regions of Palakkad, Thrissur, Idukki, Ernakulam and Kottayam. Cochin is famous for its Chinese fishing nets and cultural venues. Visit central Kerala for beaches such as Cherai Beach, offbeat backwaters, the big city and farmlands.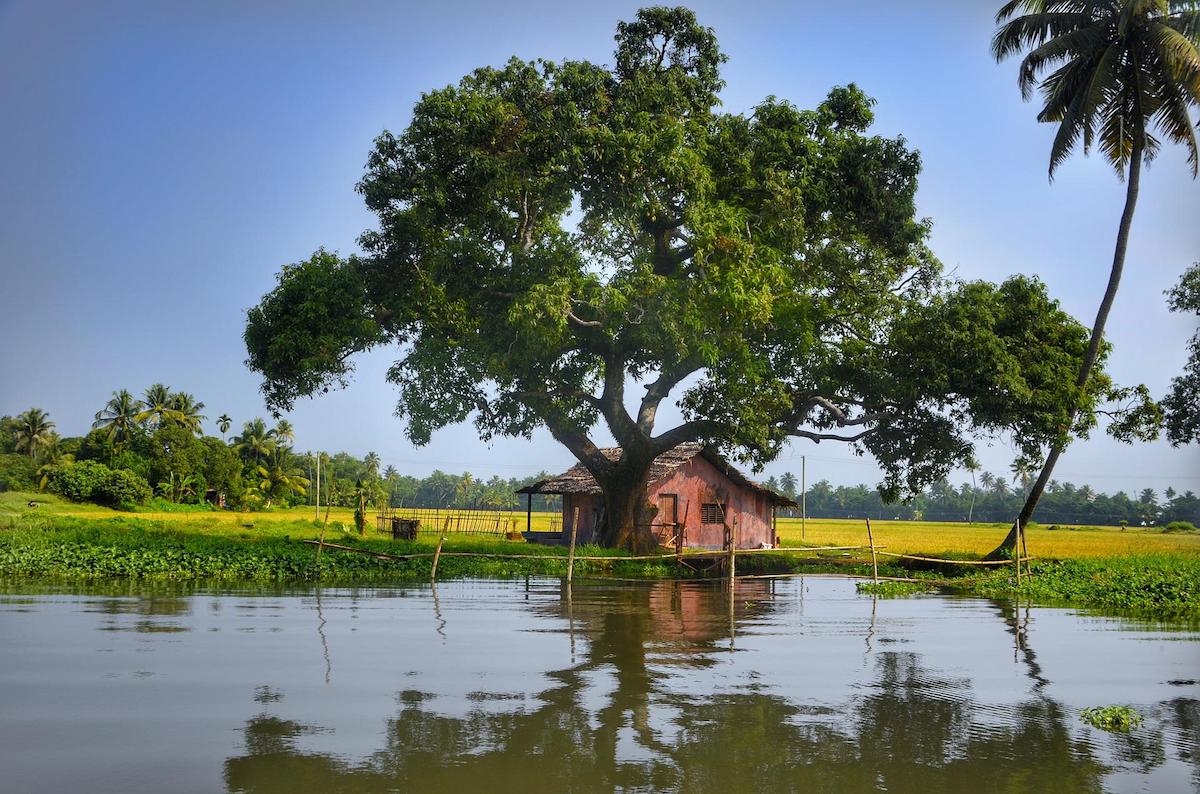 South Kerala is the most popular region of Kerala for tourists, and it is split into three distinct attractions: beaches, backwaters and mountains. The tea plantations and spice plantations across Munnar and Thekkady are incredibly scenic, and a hot spot for outdoor and experiential adventures. Alleppey is one of several backwater destinations famed for watersports and houseboat cruises. Further south, Kollam and Trivandrum are well-known for their wild coastlines and golden-sand beaches.
3. Search for the cheapest flights.
Skyscanner should be the first tool you use when searching for the most affordable flights. It scans the internet and finds the cheapest tickets and routes.
To confirm you've found the best deals, I'd recommend using the Google Flights tool too.
There are four airports in Kerala: Trivandrum, Cochin, Calicut and Kannur.
Travel by land can take longer than you expect due to the condition of the roads, so you should try to fly into the airport nearest to your desired destination.
INSIDER'S TIP
International flights to Kerala pass through Delhi airport. This is because there are no immigration facilities in Kerala's airports. Leave at least two to three hours between your arrival time into Delhi airport and the time of your flight's departure to Kerala. You will need to pick up your checked baggage, go through immigration, and then pass through security with the rest of Delhi airport, before checking in your bag again and getting your ticket. Delhi airport is prone to heavy queues, so this can be a long process.
4. Book your accommodation.
Kerala has an excellent selection of accommodation options, no matter your budget.
For the high-end traveller, Kerala has a combination of luxury resorts and boutique hotels.
Those who are visiting on a tighter budget can book mid-budget hotels or resorts. There are also hostels for those who would like to save money and meet like-minded travellers at the same time.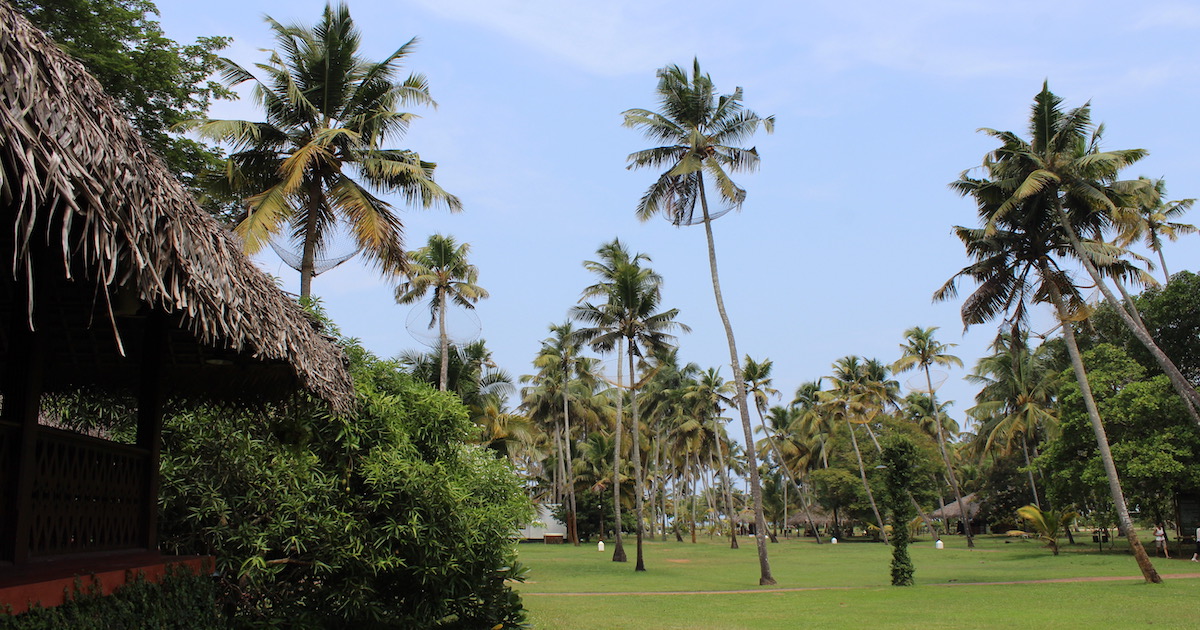 The scenery at Marari Beach Resort in Marari fishing village.
Other unique forms of accommodation include tented camping and glamping and treehouses.
I found that Booking.com has the biggest selection of accommodation in Kerala, including hotels, resorts, hostels, homestays and unique stays such as treehouses. Those who repeatedly book with Booking.com also get discounts on future bookings.
Hostelworld, on the other hand, is the handiest site for finding popular, highly-rated hostels.
During my time in Kerala, I stayed at higher-end properties. I've compiled a list of my favourite properties from my trip:
5. Plan your transport.
While Kerala's public transport system isn't always prompt, it is fairly extensive. In Cochin and backwater destinations, ferries are one of the quickest ways to travel between cities, towns or villages. There are also train stations around Kerala's biggest towns and cities. Bus routes usually cover smaller destinations.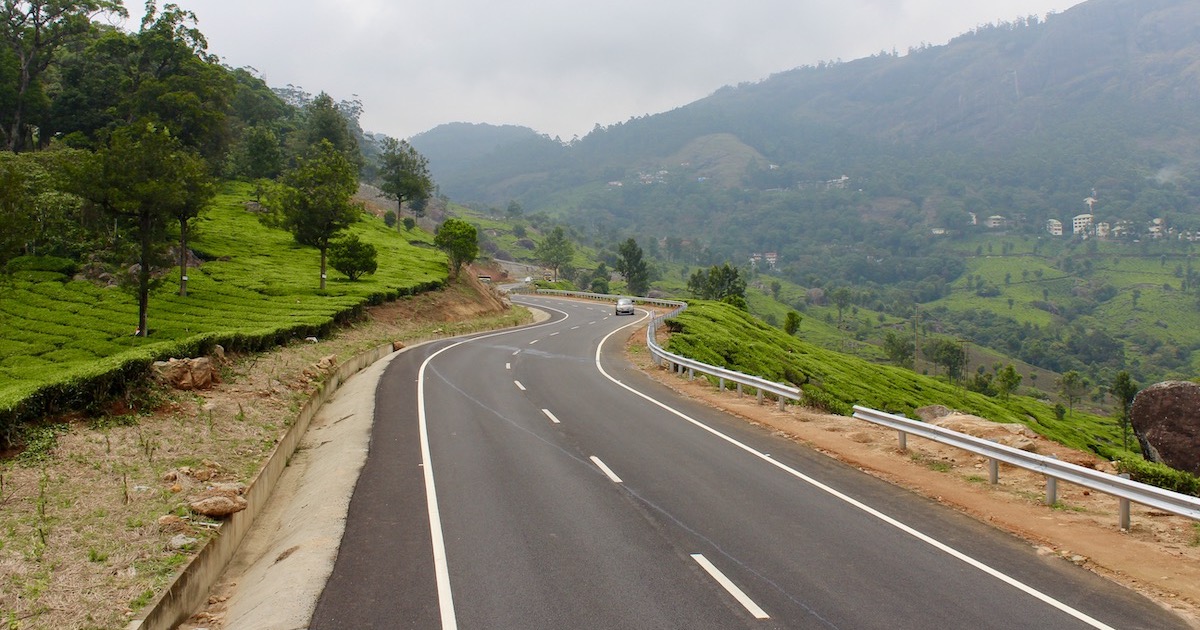 In the mountainous regions, there are less public transport options available, so taxis and auto rickshaws are the go-to way of getting around. Kerala also has Uber, so booking a taxi is very straightforward, and there are daily hire options if you need a driver for the day.
When it comes to longer journeys across Kerala, train travel or bus travel are your main options if you're on a budget and not travelling as part of a tour group. You can book trains across Kerala using RailYatri or Paytm.
Sleeper and day buses can be booked on the Kerala State Road Transport Corporation website.
What to wear in Kerala
Can you wear shorts in Kerala?
The question isn't really whether you can wear shorts in Kerala. It's whether you should wear shorts in Kerala. Since Kerala is a conservative state, choosing not to wear short shorts in Kerala is respectful of the local culture and traditions.
In the place of short shorts, tourists should try to wear shorts that are baggy and end below the knee. Women might also want to wear a loose skirt or dress that rests below the knee. Covering your shoulders is ideal too.
What to wear in Kerala: Footwear
Footwear is very important in Kerala. Rule number one is that your footwear should be comfortable. As a tourist, it's likely that you'll be doing a lot of walking, whether that's travelling between hotels, sightseeing, or trekking.
A closed-toe shoe is essential, because there are uneven terrains even in the cities and towns, let alone the mountains. You may also want to bring sandals if you're visiting beaches; just make them a sturdy pair if you choose to wear them around the city or backwaters, as there will be a lot of walking involved.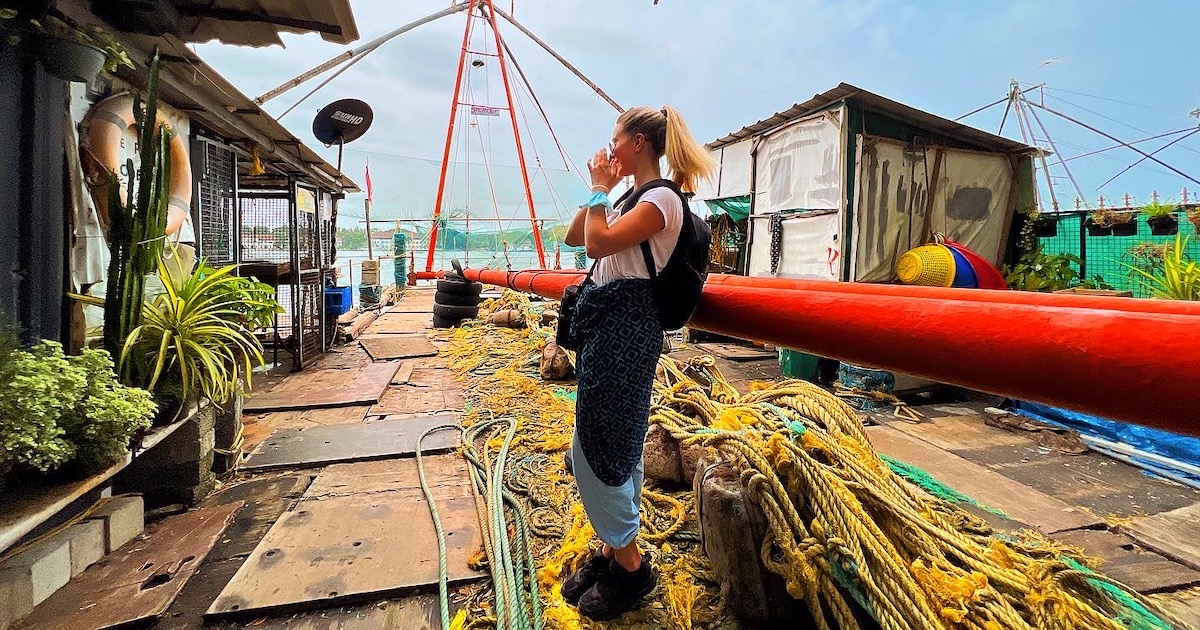 Consider packing slip-on shoes such as flip flops to wear around your accommodation too. Kerala accommodation, even the luxury five-star hotels, aren't always able to keep out bugs and other creepy crawlies, especially in the mountains or jungle. You don't want to step on any bugs.
What to wear in Kerala for women
Compared to some other Indian states, the dress code for women is fairly relaxed. However, when visiting the country, you should try to dress as modestly as possible by covering your shoulders, cleavage and knees, and avoiding tight or clingy clothing. This is about being culturally sensitive. Remember, you're the visitor.
The ideal outfit for women visiting Kerala is a dress or a skirt covering the knees, shoulders and cleavage. You could also wear trousers or shorts below knee-length. Showing your midriff shouldn't attract many stares.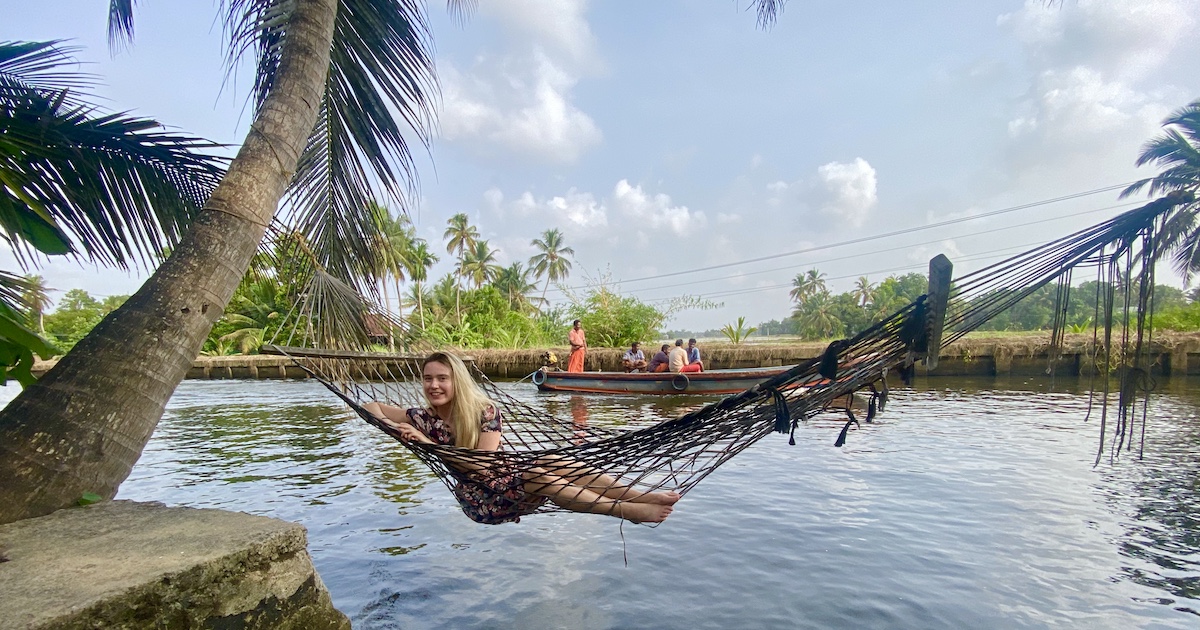 It's not the end of the world if you show either your knees or shoulders, but try to keep it as modest as possible. If you're visiting any temples, you must cover up your shoulders and knees or you won't be permitted to enter.
What to wear in Kerala: Dresses for Kerala trip
If you're looking for dress inspiration, the following dresses are excellent choices. They provide ample coverage and they're also designed from loose, lightweight fabrics:
What to wear in Kerala for men
The best thing for men to wear in Kerala is a t-shirt or a shirt combined with trousers or knee-length shorts. This will blend in with the locals' attire.
Try to wear cotton or linen trousers if possible, as they will keep you cooler and dry quicker than materials such as denim.
What to wear on a honeymoon in Kerala
As long as you're dressing modestly, it's really completely up to you how you dress for your honeymoon in Kerala. You might want to wear a long, flowy ankle-length dress or a midi skirt, blouse and shawl.
Just remember that if you're heading to any hill stations like Munnar or Thekkady, you'll need extra cardigans and cover-ups in the evenings when the temperature drops.
What to wear in Kerala: Complete Kerala packing list
Now that you know exactly what to wear in Kerala, the next step is to pack your things. The following Kerala packing list covers everything you'll need, from the obvious clothes and footwear to travel documents, first-aid, and other handy gear.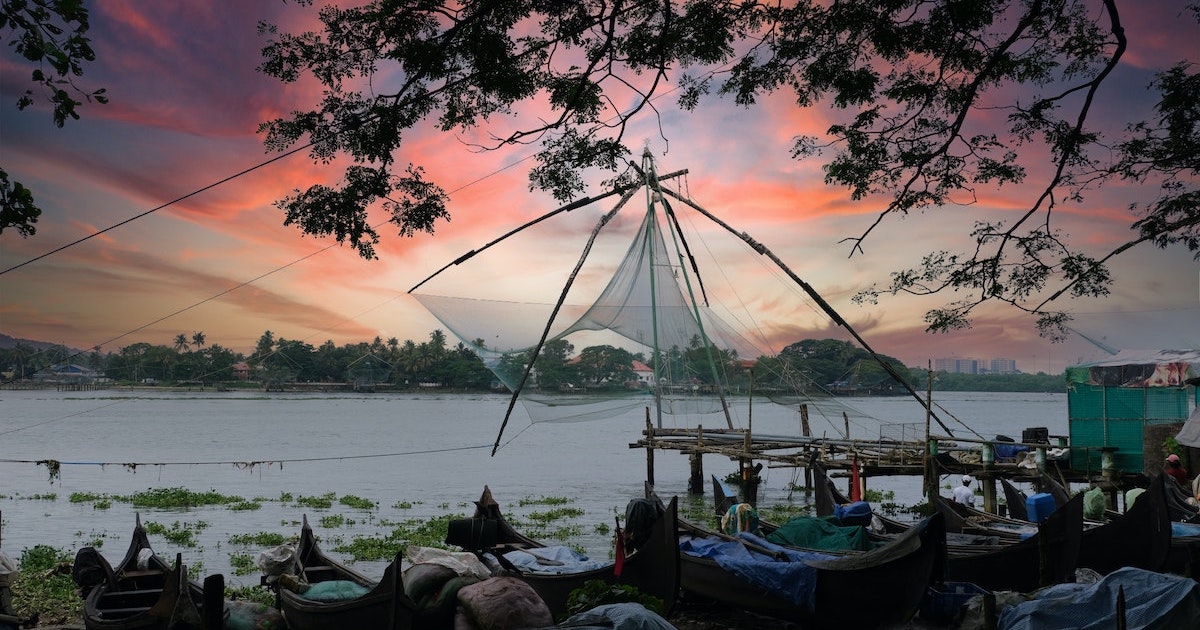 What not to pack for Kerala
Let's start with the stuff that you do not need to bring to Kerala.
Heavy raincoats.

As long as you bring a light raincoat equipped with a proper Durable Water Repellent (DWR) coating, you don't need the extra padding. The climate is hot, even when it's raining. A high-quality, lightweight rain jacket such as the Mountain Warehouse Waterproof Packable Jacket for

men

or

women

is a wise choice.

High heels.

Unless you're heading to Kerala for a formal work affair, it's probably best to leave the high heels at home. They'll also get in the way if you need to pass over uneven terrain or obstacles, which is just as likely in the city as it is in rural areas.
Clothes
Lightweight and breathable t-shirts or shirts

, including plenty of spares as a change of clothes.

Lightweight cardigan or jacket.
Shorts or skirts

, past knee length.

Dresses

, past knee length and covering your shoulders.

Long, breathable

trousers

.

Swimwear.

You will need swimwear for the beaches in Kerala, as well as swimming pools at any hotels or resorts you visit.

Socks

, including spare socks.

Underwear and bras.
INSIDER'S TIP
If you're planning to swim at a public beach, it's very unusual to see anyone wearing a bikini. In India, locals generally gather at the beach to wade in the shallows (normally fully-clothed)and watch the sunset or bathe first thing in the morning. You might feel more comfortable wearing a rash guard for men or women. Many people swim in a t-shirt, but this will weigh you down in the water, making swimming riskier.
Shoes
The two key things you need to consider when choosing shoes to take to Kerala are comfort and practicality. If you're planning on throwing yourself into the best things to do at Munnar hill station, you're going to need a sturdy pair of shoes that can handle trekking in forests and touring tea plantations or even abseiling and zipwiring.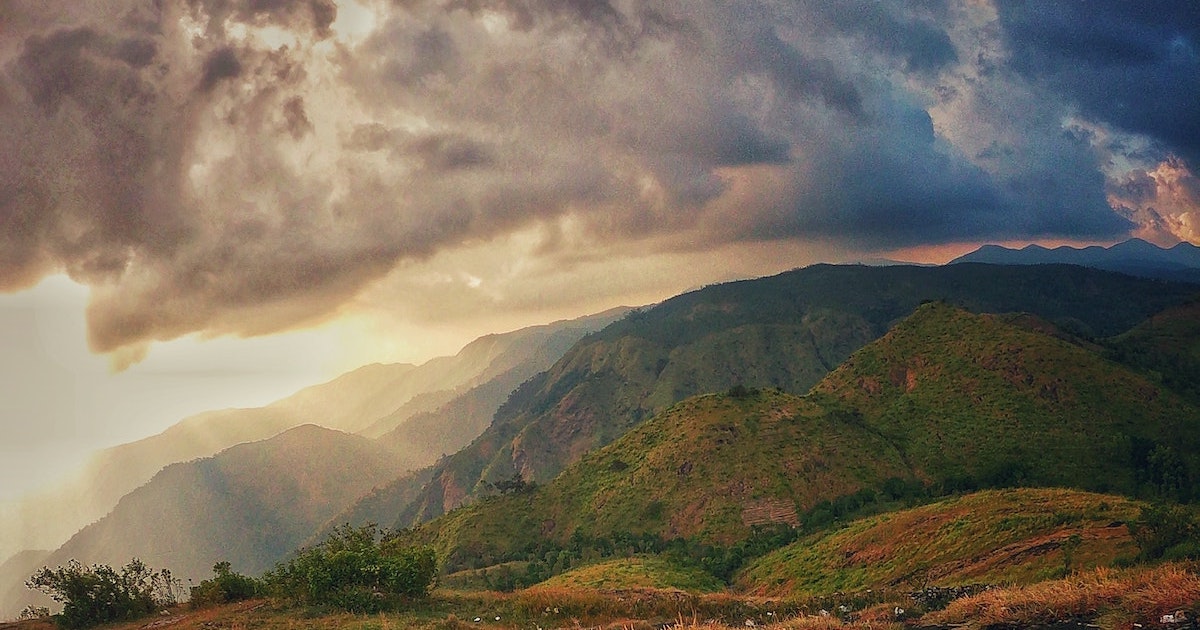 Likewise, when you're exploring the places to visit near Thekkady, one of the main activities is hiking. There are also intense, experential experiences like jungle trekking and bamboo rafting available in the Periyar Tiger Reserve.
On the other hand, if your main plans involve unwinding on a houseboat or taking up residence at a beach resort for a week, you'll be set with just a pair of sandals and an average pair of trainers.
Travel documents
Remember to keep up to date with the ever-changing Covid-19 entry requirements in India. Currently, visitors must show proof of their full vaccination record or proof of a negative PCR test completed before departure. This is likely to change at short notice.
Valuables
Before you decide to pack your valuables, you should make sure that your accommodation has suitable storage facilities for them. If they don't, or if you're going to be moving around a lot, you may need to carry valuables in your day backpack.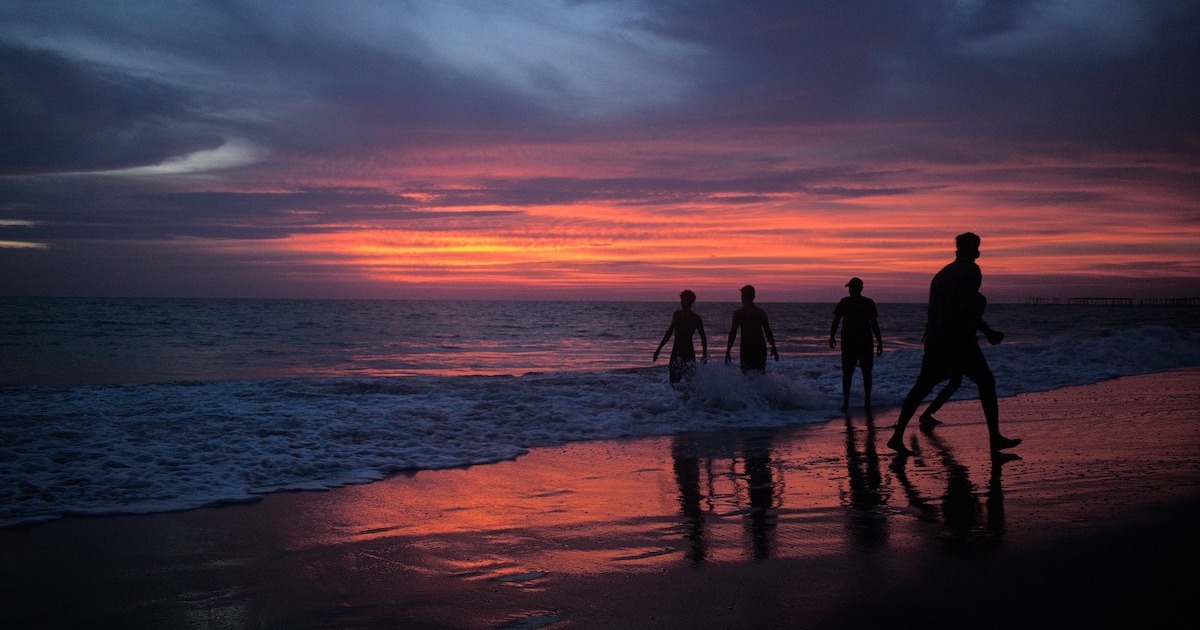 Many hotels provide safes, although it isn't always guaranteed that your laptop will fit into the safe. Hostels often provide lockers, which usually require you to bring your own padlock.
In general, pickpocketing and theft isn't rife in Kerala, so you should feel safe carrying your valuables with you, as long as you take the same precautions you would take anywhere else in the world.
Personal items
When it comes to money, the currency in Kerala is the Indian rupee (INR). However, international tourists are not permitted to bring any amount of INR into the country. There are plenty of ATMs in Kerala where you can withdraw money, although the ATMs in the city regularly run out of money.
I would suggest bringing cash as well as a debit or credit card and exchanging your currency into Indian rupees, either at the airport or at a bank just in case the first ATM you visit doesn't work. There are also ATMs at the airports.
Electronics
Accessories
Since pickpocketing isn't very common in Kerala, you might want to pack some accessories too. I'd advise trying not to go too overboard, as there will always be opportunistic thieves anywhere in the world. However, making a small fashion statement with jewellery or accessories is totally fine.
Toiletries
While getting hold of basic toiletries is easy in Kerala's big towns and cities by visiting a supermarket or pharmacy, it's always best to be prepared. You should also note that some of the toiletries sold in Kerala will be different than those you're used to back home. For example, many of the toothpastes have herbal Ayurvedic ingredients, so they taste very different.
Remember that if you're travelling with carry-on luggage only, you'll need to carry liquids that are under 100ml and fit into one plastic bag.
Bags
You're going to need two main bags for Kerala: one big suitcase or backpack and a day bag.
When it comes to choosing a suitcase or large backpack, unless you're travelling as part of a pre-arranged tour group who can ferry your luggage everywhere, I'd suggest packing your things in a backpack. It's far easier to single-handedly carry a backpack between hotels or hostels, buses, taxis, trains and aeroplanes than a suitcase.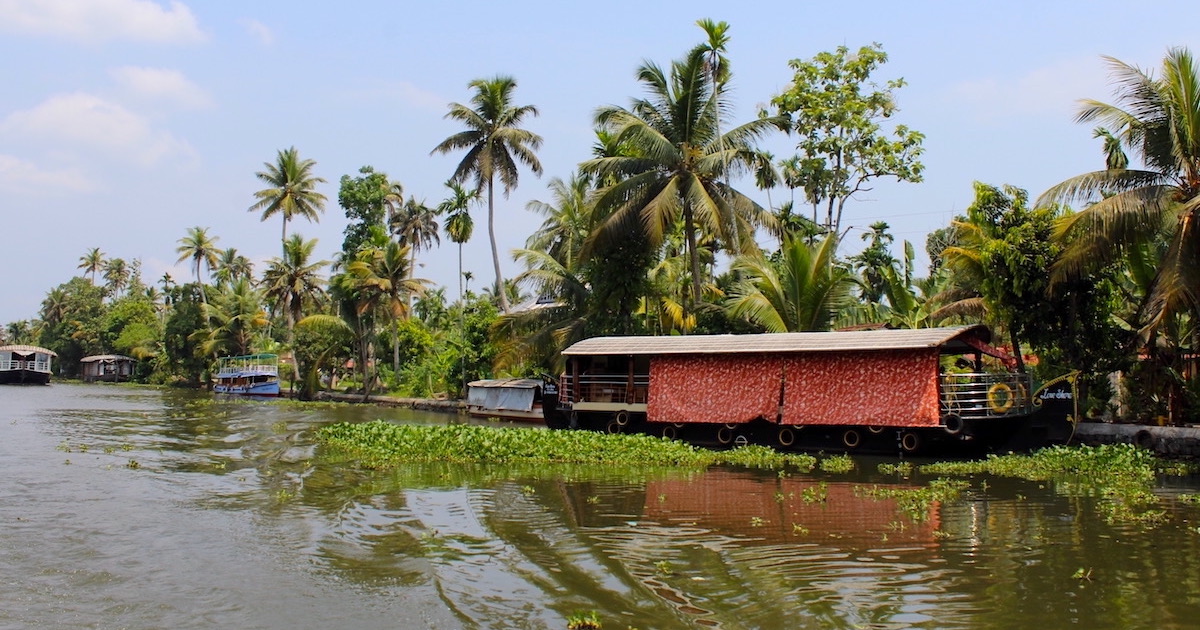 If you're travelling with a suitcase, a hard shell suitcase will be the most robust and durable option. If you're travelling with a backpack, I'd suggest getting a backpack fitted in person to ensure that it fits properly and doesn't cause any muscular pain.
First-aid kit
There are pharmacies and other medical shops in Kerala that sell first-aid items. However, this isn't something you want to leave up to chance, just like travel insurance.
Other miscellaneous items
Useful apps for Kerala
Apps may not be something that you pack in your physical bag. However, they're a key part of your preparation for visiting Kerala. They can help you to plan your travel, navigate Kerala, call a taxi, communicate with locals and book accommodation.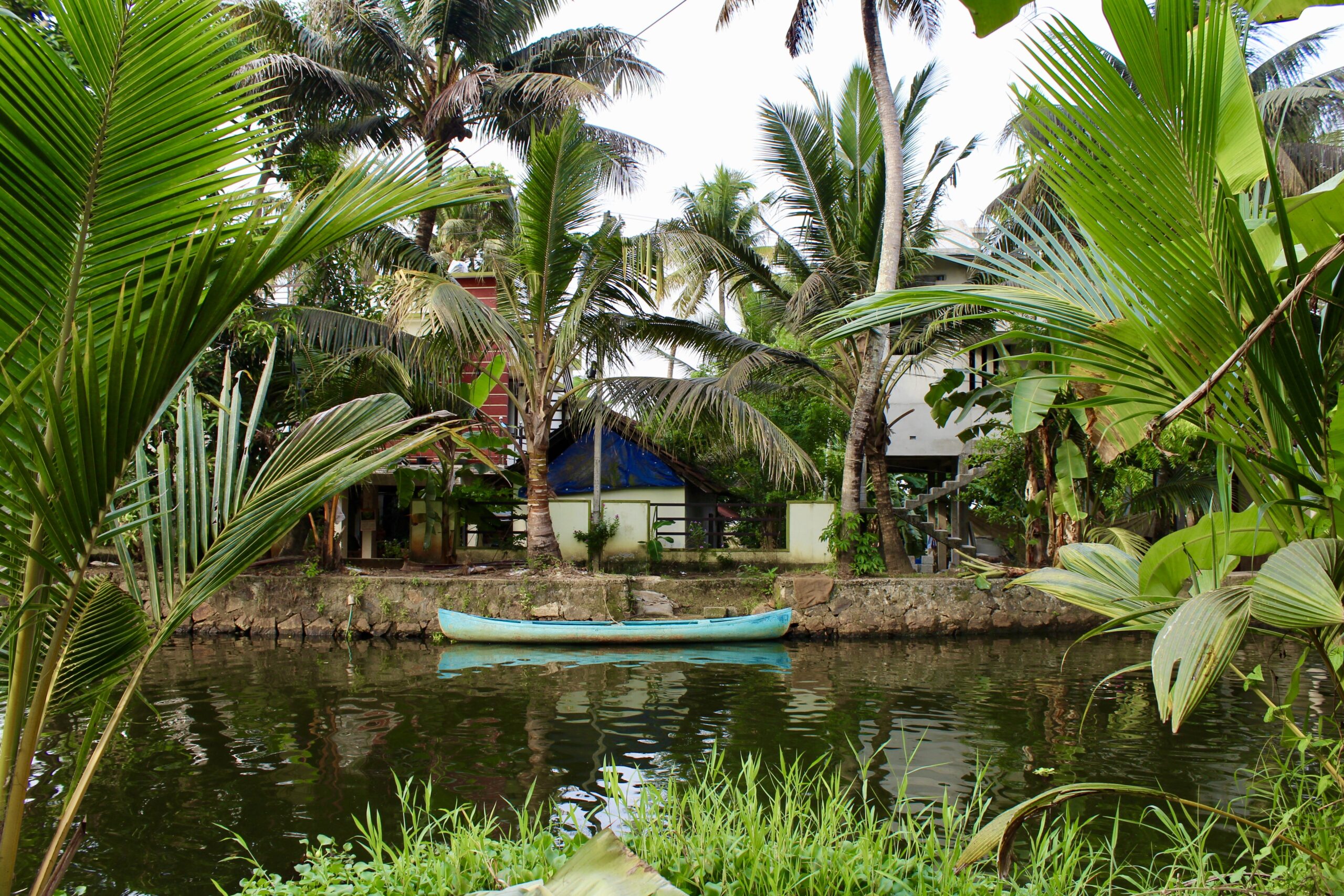 Wifi is readily available in Kerala in hotels, restaurants, and cafes, so you shouldn't have too much trouble accessing the internet. You can also buy a SIM card in Kerala, which will allow you to connect to 3G or 4G when you're away from WiFi. A SIM card can be inserted into any unlocked phone.
INSIDER'S TIP
The easiest place to pick up a SIM card is at Delhi Airport. They sell Airtel SIM cards, which work well in south India. There are also prepaid SIM cards at the Airtel counter at the exit of Cochin airport. They will take your photograph, a copy of your passport and a copy of your visa. Vodafone and Airtel sim cards both work well in Kerala.
Google Translate:

Available on Apple or Google Play, Google Translate is one of the best apps for Kerala. Malayalam is the official language in Kerala, but people in Kerala speak a variety of languages. including Tamil, Tulu, Kannada, Gujarati and English.
Google Maps or Maps.me

: These two apps are some of the best options for navigation. With both apps, you're able to download offline maps and navigate without the internet. Save destinations you want to visit, as well as your hotel or hostel destination.
Currency Converter Plus

: When you're paying for things in INR, it can be tricky to keep track of your spendings. This app has been my go-to for converting currencies since I started travelling six years ago, and it works offline.
Uber

: Uber is one of the cheapest ways of getting a taxi in Kerala. Their cheapest options are UberGo auto-rickshaw taxis, but there are also compact, budget cars and more luxurious cars with air-conditioning available such as Sedan. They also offer airport pickups and day hire for inter-state journeys. This is very handy if you need a driver for the day for an affordable price; you might want to visit a handful of destinations along one route, for example.
FAQ
Why do people in Kerala wear cotton clothes?
As India's southernmost state, Kerala is hot and humid. Cotton clothes are breathable, lightweight, and quick to dry compared to heavier fabrics.
What should I wear in Alleppey?
In Alleppey, you should wear lightweight, breathable cotton or linen clothes because of the hot weather. Dress modestly, keeping shoulders covered and dresses or shorts below the knee. You might want to consider wearing dark colours, because you may get splashed by passing boats. If you're taking part in watersports or visiting the beach, pack swimwear and clothes you don't mind getting wet.
What should I wear in Cochin?
In the city, dressing modestly is important, as you're more likely to offend locals or attract stares if you wear short or clingy clothes. Keep knees and shoulders covered whenever possible. The city is hot and humid, and there's not much relief from the heat, so wear lightweight breathable clothes. If you're visiting during monsoon seasons, pack lightweight waterproofs.
What should I wear in Munnar?
The weather is slightly cooler in Munnar, as the hill station is 1,532 metres above sea level. However, it's still important to wear breathable clothing during the summer months. It's important to cover up in lightweight, breathable clothing in Munnar, especially if you're engaging in outdoor activities, because there are leeches due to the damp, warm weather. Wearing sturdy footwear with grips is important, because the terrain is more uneven in Munnar.
What should I wear in Wayanad?
Located between 700 and 2100 metres above sea level, Wayanad is another cool destination. Many of the tourist destinations in Wayanad are only accessible with a trek, so wearing walking boots is important. Leeches and insect bites are common in Wayanad, so covering exposed skin with light, breathable clothes is very important.