When you visit Cuba, it's likely you're looking to dedicate all your attention to probing around jungle waterfalls, stripped-back beaches, and Havana's boulevards, rather than sorting out your money for Cuba. However, landing in Cuba without being aware of the intricacies of the Cuban currency is a common pitfall for many travellers to Cuba (myself included).
Preparing your money for Cuba involves more than just stuffing your wallet with your country's currency and exchanging your money at the airport once you land. Cuban tourists must use multiple different currencies to pay for different things, meaning that more than one currency is required. They also need to be aware about ATM availability, the government's exchange rates and whether credit cards can be used in Cuba.
Online information on preparing your money for Cuba is largely outdated or inaccurate, which led to issues when I landed in Cuba in 2022. That's why I have created this complete guide to the Cuban currency for 2022, so that you'll be set to enjoy your stay without worrying too much about your finances.
Skip to:
What money does Cuba accept?
The official Cuban currency is the Cuban National Peso (CUP). This is different to the Cuban Convertible Peso (CUC), which is no longer a legal form of currency in Cuba. 
CUP is a closed currency, meaning that you can't get hold of it before you arrive in Cuba. As a result, you must exchange another currency into CUP when you arrive in Cuba.
Where most visitors to Cuba go wrong is assuming that CUP is the only currency they need to spend money in Cuba. On the contrary, visitors to Cuba should also bring a substantial amount of euros (EUR) or US dollars (USD). This is because certain transactions (especially larger transactions, such as paying for accommodation or lengthy taxi rides) must be paid for in euros or US dollars because they are stronger currencies.
These are the currencies that are accepted in Cuba and what they can be used for:
Cuban National Peso (CUP): CUP is the primary Cuban currency. It is used to pay for food and drink in restaurants and bars, short inter-city taxi rides, tips, and selected inexpensive tourist activities such as watersports equipment rental or sunlounger rental.
Euros (EUR) or US dollars (USD): Euros and US dollars are required when paying for accommodation (including meals consumed at your accommodation), longer taxi rides, bus journeys (including the hop-on hop-off bus to the beach in Havana), high-end restaurants, and selected tourist activities such as classic car rides or organised excursions.
Other currencies: Depending on your haggling skills, Spanish fluency, and the standpoint of the person on the other end of the transaction, you may be able to pay for bigger transactions in another strong currency such as British pounds (GBP). However, this should be a last resort, and it may not always be successful.
Exchanging currency into Cuban pesos
Now that you're aware of the main currencies that you need to bring as money for Cuba, you need to work out how to exchange some of your money into Cuban pesos. This isn't as straightforward as exchanging your money in the airport.
When you arrive in Havana, you'll notice that there are floods of locals asking, "Exchange the money?" This isn't down to chance. It's because the Cuban government's exchange rate is notoriously low. When you take money out of ATMs (provided they work) or exchange your money at the airport or in a bank, you will notice that more of your home currency has been subtracted from your bank account than you bargained for.
For that reason, you should avoid exchanging your money in banks or the airport and avoid withdrawing money from ATMs unless absolutely necessary. Instead, bring a substantial amount of cash in euros or US dollars and exchange the currency into Cuban pesos directly with your hotel, hostel, or casa (which is the name for Cuban homestays, by the way).
Some hotels, casas, and hostels will also exchange other strong currencies such as British pound (GBP), Canadian Dollar (CAD), Swiss Franc (CHF), Japanese Yen (JPY) and the Mexican Peso (MXN) into Cuban pesos. However, you should double check before your departure that they are accepted.
What is a good exchange rate?
A good exchange rate in Havana is around 80 CUP to one Euro. The further you travel away from tourist hotspots such as Havana and Varadero, the better the exchange rate you'll find in your accommodation or from people on the street.
ATMs in Cuba
There are ATMs in Cuba. They are mainly located in bigger cities and towns such as Havana, Trinidad, Varadero, and Cienfuegos. However, withdrawing money from an ATM in Cuba is a matter of luck. Some days the ATMs might work, and other days, they will be out of money. 
In any case, withdrawing money from an ATM should be a last resort due to the poor exchange rate. In addition to that, the banks in Cuba often charge a small commission fee and your bank may hit you with an additional charge for withdrawing money abroad.
If you do need to find an ATM, head towards main streets, banks, and tourist areas, or ask at local hotels and casas if you're having trouble locating an ATM.
Exactly how much money for Cuba is ideal?
As with any trip, the amount of money you should bring to Cuba depends upon your budget, the length of your trip, and what kind of activities you're planning on doing.
Because Cuba is largely a cash-only country and visitors can encounter difficulties withdrawing money, you should ideally bring enough cash to cover all of your spendings, including food, transport and accommodation.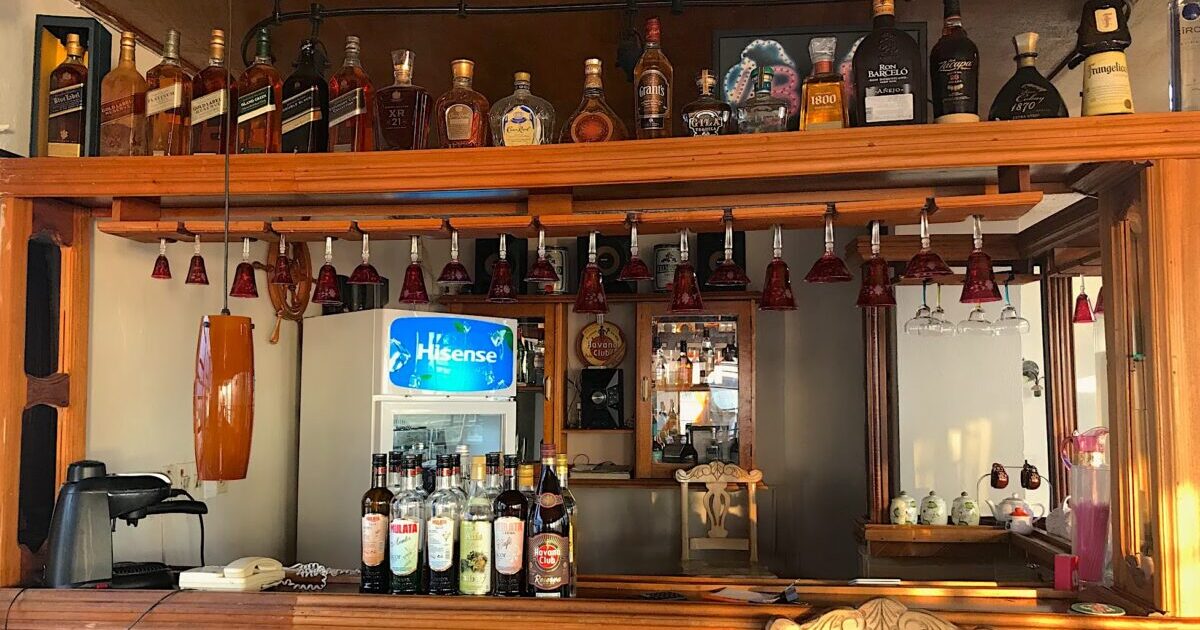 The biggest chunk of your cash is likely to go on accommodation, transport, and eating out. It's difficult to save money by cooking in Cuba because the majority of the grocery stores in Cuba sell limited items such as water, alcohol, tinned tomatoes, beans, and other canned foods.
Accommodation: It's easy to get a sense of the cost of your accommodation by looking at the prices of hotels, hostels and casas online. If you're planning on staying in casas (which are essentially a Cuban homestay where meals are often included in the price), you should expect to pay anywhere between 10 euros to 30 euros per room per night. Hostels will cost around the same price. Higher-end hotels, especially in Havana, will cost significantly more.
Transport: Cuba's bus company, Viazul, has stopped providing transport services due to the pandemic, so all transport around Cuba is done by traditional taxi or collectivo taxi. The most affordable option is a collectivo taxi, which is essentially a communal taxi that picks up tourists travelling on the same day to the same destination and should be pre-arranged by your casa. A four-hour collectivo taxi from Havana to Trinidad, for example, should cost around 25 euros per person.
Bars and restaurants: As in any country, the price of eating out varies depending upon your exact location and the calibre of the resuarant. For travellers who are mindful of their budget and eating in standard restaurants, a basic meal (such as rice and chicken, or rice and fish) should cost between approximately 350 pesos and 700 pesos per person. Alcoholic drinks typically cost between 100 and 250 pesos, depending upon your location.
Can I use my credit card in Cuba?
Credit, debit cards, or pre-paid travel cards such as Revolut can be used to pay for transactions in grocery stores or to withdraw money from ATMS, as long as they were not issued by an American bank or one of their subsidiaries. Occasionally, you may be required to pay by card for things like the hop-on hop-off bus in Havana.
That being said, Cuba is primarily a cash-only country and you should be able to get by on cash alone.
FAQ
What's the best currency to take to Cuba?
The best currency to take to Cuba is euros or US dollars, which can be used to pay for accommodation, long-distance taxis and excursions. These currencies are also easy to exchange into Cuban National Pesos, which you'll need to pay for most restaurants, bars, short taxi rides and small tourist activities.
Is it safe to exchange money on the street in Cuba?
Exchanging money on the street in Cuba has its risks. Wherever possible, you should exchange your money at your accommodation. If you do decide to exchange money on the street, exercise caution, check for forged or damaged currency, and double check that you have received Cuban National Peso and not Cuban Convertible Peso.
How can I avoid scams and tell apart Cuban National Peso from Cuban Convertible Peso?
All Cuban National Peso (CUP) banknotes have faces, rather than pictures of monuments.
What currency do Cuba grocery stores accept?
Cuba grocery stores accept debit or credit card only. The card must not be associated with an American bank (for example, American Express cards will not work in Cuba).
For more tips and resources that will make your trip easier, check out my essential travel resources.